Stop Selling in the Cold Now!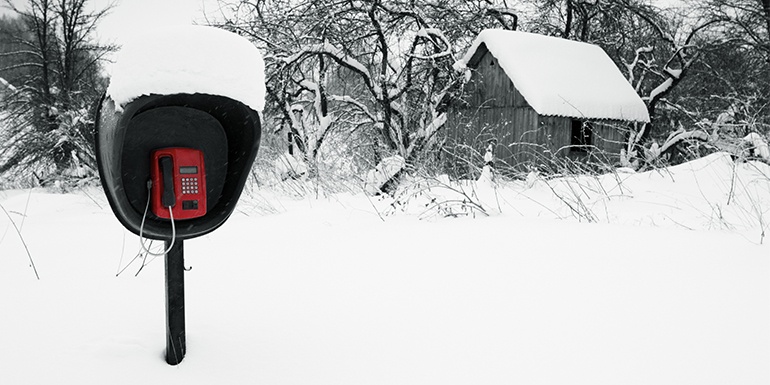 Warming Up to Social Selling in Today's Digital Era
The early "analog selling" days of my career were indeed quite an adventure - valuable experiences that introduced me to the magic of selling!
One of my initial stints in making sales calls was for a dot matrix printer, with my target companies huddled away in this building complex in Nehru Place, Delhi, immensely popular for its computer gadgetries. My first experience as a sales person walking up and down the infinite stairs of this "building of hopes" was not exactly encouraging. I was not so pleasantly asked to "beat it" since no one really had the inclination to listen to a stranger doing a cold call!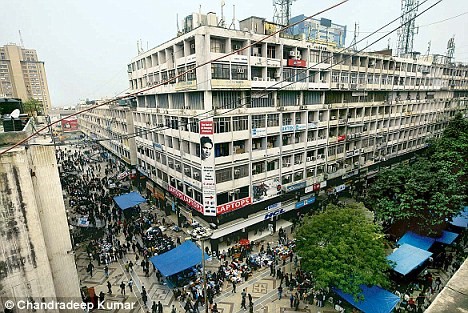 That noon, as my colleague and I disappointedly entered a popular eatery in the same building, we were quick to notice that most of the people who shooed us away were their regular customers. That's when we worked out our master plan. We subtly built an acquaintance with whom we called those days in contempt the bulldogs ... now more sophisticatedly and rightfully called front office managers, or in marketing terminology "the influencers". These were the critical few who had the power to let us into their offices and connect us with some important decision-makers. We then steadily moved up the buddy ladder, soon becoming good friends. Lo and behold, most of the office doors in that building opened up quickly and we quickly became a success story in sales within our organization!
This was my first brush with the power of value-based networking in the days of the analog world. Ever since, I have fine-tuned this successful approach to connect with my prospects and build a trustworthy business relationship with them and the influencers in target organizations - the magical term called social network selling.
So what's the scope for social selling in today's digital era? Let's take a look!
What's All the Ado about Social Selling?
In today's digital era, the overcrowded generic pull mechanisms have become obsolete, given the minimal attention span of our customers who have already become tired of this traditional, cluttered, and saturated approach.
The current digital age has opened up the concept of selling across 360 degrees and networking has become the lifeline of personalized B2B interactions. Viral B2B networks enabled by social media channels such as LinkedIn are also delivering immense value to organizations, opening up options for social selling.
Yet many of us are still not leveraging the social selling opportunities that these networks offer because of a lack of awareness about the benefitsofsocial selling.
What are these opportunities?
Establishing goal-focused connections with contacts across multiple levels of the target organization
Building trustworthy relationships with these connections without pressurizing them
Subtly authenticating your organization's authority inspecific areas of interest
Subliminally influencing your target connections towards your organization
Thus, social selling enables active and passive interactions with your target connections, creatinga gradual and progressive, yet subconscious, impression of your brand intheir minds.This subtle approach establishes your organization's capability to solve their problems.
Scaling Social Selling across Your Organization
highlighted that, in today's digital era, an average of 6.8 people in your target organization are involved in the decision-making process before choosing you over competition.
Social selling hence places a lot of emphasis on relationship building before connecting in person with these influencers:
identifying the target organization
zeroing in the top influencers of the organization or, so nicely put in a book I recently browsed, identifying the "bully who has the juice" in a positive tone
extending your network of interaction with influencers without annoying them
subtly establishing your organization's credibility
building trust with them
Moreover, with at least 70% of buyers in the B2B arena trusting social media channels to evaluate potential vendors, social selling as an activity is no longer restricted to the marketing and sales teams of an organization. Every employee today takes the ownership of projecting a consistent, positive brand identity of the organization across social and offline platforms.
Thus in the digital era of social selling, the entire organization contributes effectively to the final purchase decision by the target organization.
Social Selling - Extrapolating from the Analog to Digital Era
During my first sales stint, I chose to research about the person who could help me enter into my target organization by watching the person at lunch. I then struck a conversation with him and made him a trusted buddy before I gained entry into the office to influence the decision-makers.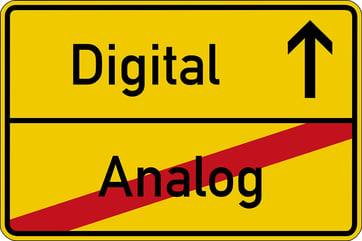 In today's digital era, my foundational approach is similar, though at a much more technologically enhanced level. My team today starts its preparation well before their first in-person interaction with the influencers at their target organization. They research about the organization, the influencers, and their strengths. They build a subtle online connect with these influencers and ensure that our brand's strengths and capabilities are visible to them across the social media channels. So by the time my team meets the influencers, they would have already crossed more than 70% of the sales funnel!
That's the empowering influence of social selling!
But one critical rule of social selling is that you must NEVER sell! How's that possible? We'll evaluate this strange phenomenon in my next post.
About The Author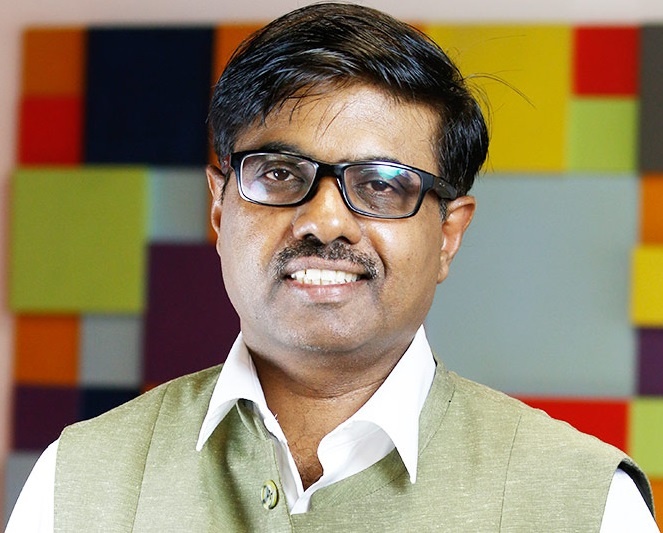 Harsh Vardhan is an Adventurous Marketer, who loves to explore new frontiers. From emerging companies and leading outsourcers, he has had an exciting journey packed with learnings and challenges. In his words, he loves to ride the business roller coaster, albeit sometimes without seatbelts! After a 12 year stint in the Global System Integration industry which covered the lay of the land from Deep East in Fukuoka (Japan) to West in Abuja (Nigeria), Harsh boomeranged into his second stint in Ramco Systems. Now as Ramco's Chief Marketing and Ecosystem Officer, Harsh Vardhan is accountable for driving revenues along with building brand Ramco and also developing the ecosystem which will help in force multiplying the reach out.
SUBSCRIBE TO EMAIL UPDATES