Fiscal Year 19-20 Highlights
Million-Dollar-Plus' Deals
21
Unexecuted Order Book (as on March 31, 2020)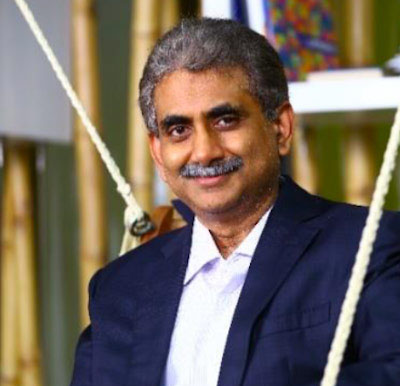 In the world of business today, speed matters more than anything else, and Digital Transformation will be possible only when organizations are agile. Transforming operations will bring in operational excellence that will be driven by technology thus paving way for innovation and excellence. This is where Digital Transformation steps in. We, at Ramco, continue to emphasize on the fact that a true Digital Transformation is all about results that should be driving an improvement that is not just incremental but substantial. What was expected to become a need by 2025, has now become urgent and important.
Global Top 10 Casino and Resort Chain TRUSTS Ramco
Chennai - November 20, 2018
Chennai, INDIA – November 20, 2018 – Ramco Systems, the global cloud enterprise software provider, today announced that one of the world's leading Casino and Resorts provider has chosen Ramco's Global Payroll platform to manage its multi-country Payroll across Asia and Mediterranean region on a unified platform.
The award winning Casino & Entertainment company will be implementing Ramco's Global Payroll platform on a private cloud and integrating it to Workday HCM & Financials. The client who is expanding rapidly, chose Ramco's Global Payroll platform for its multi-country coverage and innovative features powered by Artificial Intelligence and Machine Learning capabilities.
Ramco's Payroll platform addresses 45 countries in a single platform and is compliant with the tax and statutory requirements across Asia, Australia and New Zealand, the Middle East and Africa, and Europe (U.K. and Ireland) on its own platform while it covers the rest of world through partners. Ramco Payroll comes with a new-age facial recognition-based Time & Attendance feature; 'Predict to Pay' analytics to predict possible human error or incorrect data processing, and rectify accordingly.
Widening the use cases for Chat Bots, Voice assistants (on Google Home and Amazon Alexa) for HR/Payroll User and Cognitive BOTS which guides the users in transactions and decision making are the key value-added features.
Commenting on the win, Virender Aggarwal, CEO, Ramco Systems, said, "At Ramco, we continue to make significant investments in building multi-country Payroll capability with digital enablers like chatbots, voice assistants and machine learning driven automation. This has been the driving factor behind winning the trust of leading MNCs and Fortune companies. With Ramco Payroll onboard, the multi-billion-dollar Casino operator will benefit from consolidating and transforming its Payroll to deliver process efficiency and effectiveness."
Complete with chatbots and facial recognition-based workforce management, organizations can deploy Ramco HR with Global Payroll on-cloud, on premise or leverage as a managed service. The multi-tenant architecture with embedded intelligence and device agnostic features now serves more than 450 customers worldwide. With innovative concepts of Haptic Design, Context-sensitive Pop-ups and Chatbots to carry out self-service, Ramco has been setting the benchmark for Innovation in this segment. With statutory compliance across 45+ countries covering ANZ, Asia (including Japan & China), Middle-East & Africa, UK and Ireland, Ramco's Global Payroll is available in English, Japanese, Mandarin, Bahasa, Thai, Malay, Arabic among others.
*Google Assistant™, virtual personal assistant is a trademark of Google LLC | Alexa and all related logos are trademarks of Amazon.com, Inc. or its affiliates
Download PDF