Fiscal Year 19-20 Highlights
Million-Dollar-Plus' Deals
21
Unexecuted Order Book (as on March 31, 2020)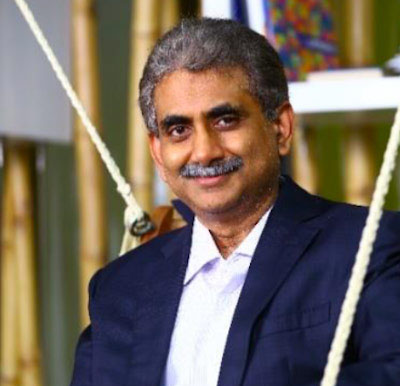 In the world of business today, speed matters more than anything else, and Digital Transformation will be possible only when organizations are agile. Transforming operations will bring in operational excellence that will be driven by technology thus paving way for innovation and excellence. This is where Digital Transformation steps in. We, at Ramco, continue to emphasize on the fact that a true Digital Transformation is all about results that should be driving an improvement that is not just incremental but substantial. What was expected to become a need by 2025, has now become urgent and important.
Ramco Systems Q3 Net Profit stood at USD 0.45mn
Chennai - February 7, 2017
Positive momentum in HCM continues; Largest HCM deal signed; QoQ HCM booking grew by 106%
Multi-country HR & Payroll continues to be the spearhead accounting for over 50% of booking in the quarter
Chennai, India – February 7, 2017: Ramco Systems (BSE - 532370, NSE – RAMCOSYS); a global enterprise software company focusing on enterprise cloud platform, products and services, today announced the results for the third quarter of 2016-17.
For the quarter ended December 31, 2016 (Q3:16-17), global consolidated revenue of Ramco Systems Limited stood at USD 16.85m (Rs.112.8 cr). The net profit after tax for the quarter, amounted to USD 0.45m (Rs 3.02cr).
Highlights:
Platform capability to address HR & Payroll for 40+ countries on a single platform helps build global momentum for the HCM offering
Ramco expanded its footprint into China with the signing of its 2nd Aviation client; adds yet another Fortune 100 brand in U.S. to its growing global Aviation clientele
Ramco Logistics continued its winning spree in Australia with the signing of its 5th customer
Highest ever booking clocked in this quarter, largely tilted towards recurring revenue thus promising a stable futuristic revenue
Revenue from markets outside India stood at 73%
Asia and Australia continued to lead the pack with marquee wins across all product lines

For second year in a row, Ramco won the 2016 HR Vendors of the Year Award for Best Talent Management & Payroll
Buoyed by strong growth, Oceania headquarters was opened in Melbourne

Muted business outlook in Middle East impacts growth
Commenting on the results, P.R. Venketrama Raja, Vice Chairman and Managing Director, Ramco Systems, said, "The strategy to focus on HCM as an independent offering has been rewarding. We are seeing a great demand from organizations wanting to revamp their HR software and get a global view of their operations. Our multi-country payroll capability in addressing Asia, ANZ, Middle East, and parts of Africa on a single platform is a key differentiator that is driving global organizations to consolidate their Payroll on a unified platform. This unique capability is attracting even consulting firms and managed services providers to leverage the Platform to offer BPaaS (Business Platform as a Service) to its customers. We will continue to invest in bringing the latest innovations and usability in offering customers a compelling product to build their HR operations on."
Safe Harbor
Certain statements in this release concerning our future growth prospects are forward looking statements which involve a number of risks and uncertainties that could cause actual results to differ materially from those in such forward looking statements. The risks and uncertainties relating to these statements include, but are not limited to risks and uncertainties regarding fluctuations in earnings, our ability to manage growth, intense competition in IT business including those factors which may affect our cost advantage, wage increases in India, our ability to attract and retain highly skilled professionals, time and cost overruns on fixed-price, fixed-time frame contracts, client concentration, restrictions on immigration, our ability to manage our international operations, reduced demand for technology in our key focus areas, disruptions in telecommunication networks, our ability to successfully complete and integrate potential acquisitions, liability for damages on our service contracts, withdrawal of governmental fiscal incentives, political instability, and unauthorized use of our intellectual property and general economic conditions affecting our industry. Ramco Systems may, from time to time, make additional written and oral forward-looking statements, including statements contained in our reports to shareholders. The company does not undertake to update any forward-looking statement that may be made from time to time by or on behalf of the company.--
Download PDF