Fiscal Year 19-20 Highlights
Million-Dollar-Plus' Deals
21
Unexecuted Order Book (as on March 31, 2020)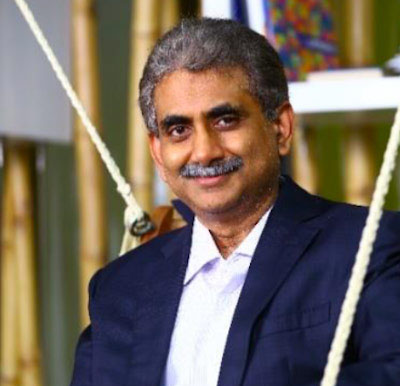 In the world of business today, speed matters more than anything else, and Digital Transformation will be possible only when organizations are agile. Transforming operations will bring in operational excellence that will be driven by technology thus paving way for innovation and excellence. This is where Digital Transformation steps in. We, at Ramco, continue to emphasize on the fact that a true Digital Transformation is all about results that should be driving an improvement that is not just incremental but substantial. What was expected to become a need by 2025, has now become urgent and important.
Ramco Systems Selects Qlik Sense To Fit into Company Strategy for 'Uber Cool' User Interfaces For Simplified User Experience
- December 4, 2015
Radnor, PA and Chennai, India – December 4, 2015 – Qlik® (NASDAQ: QLIK), a leader in visual analytics, and Ramco Systems, a global enterprise software company focusing on enterprise cloud platform, products and services, today announced their global OEM partnership. Through this partnership, Qlik Sense® and its rich visual analytics capabilities will be embedded into the Ramco DecisionWorks® Analytics platform across all three of its product suites – Enterprise Resource Planning, Human Capital Management, and Aviation Maintenance & Engineering.
By integrating Qlik, Ramco's hundreds of thousands of customers will be able to leverage the benefits of enterprise-ready business intelligence (BI) within Ramco's Analytics platform. Now with just a few clicks, users will be able to see the whole story in their data, including historical patterns and correlations through engaging visualizations.
Mr. Virender Aggarwal, CEO, Ramco Systems, commented, "Enterprise applications can no longer offer a clunky and lifeless user experience and hope to compete in the market space. We, at Ramco, have been betting on building uber cool UIs which will simplify and make the user experience highly rewarding. For Ramco Analytics, we chose to integrate with Qlik Sense to offer a rich visualization experience to our users. The combination of a powerful analytics engine at the back end and a visually superior graphical visualization at the front-end is sure to appeal to our global clientele."
Commenting on the partnership, Mr. Lars Björk, CEO, Qlik, added, "We are very pleased with the strategic choice Ramco has made in Qlik. This partnership responds to the growing demand from companies to transform their business with a powerful and flexible visual analytics platform. With Qlik Sense's visual capabilities, organizations can successfully drive data-driven sales strategies and speed up operations."
Download PDF