Fiscal Year 19-20 Highlights
Million-Dollar-Plus' Deals
21
Unexecuted Order Book (as on March 31, 2020)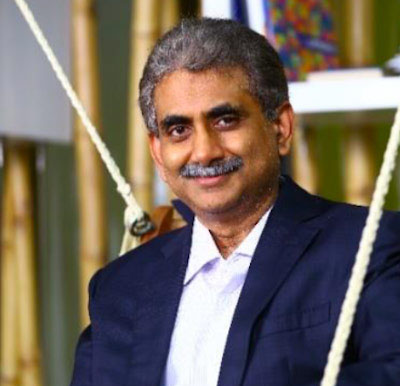 In the world of business today, speed matters more than anything else, and Digital Transformation will be possible only when organizations are agile. Transforming operations will bring in operational excellence that will be driven by technology thus paving way for innovation and excellence. This is where Digital Transformation steps in. We, at Ramco, continue to emphasize on the fact that a true Digital Transformation is all about results that should be driving an improvement that is not just incremental but substantial. What was expected to become a need by 2025, has now become urgent and important.
Ramco continues its growth momentum, clocks 16% QoQ revenue growth
Chennai - February 13, 2013
Chennai, February 13, 2013: Ramco Systems (BSE - 532370, NSE – RAMCOSYS, MSE – RSST); an enterprise software company focused on next generation Cloud ERP products today announced the results for the third quarter of FY 2012-13.
For the quarter ended December 31, 2012 (Q3:12-13), global income of Ramco Systems Limited, including revenues from subsidiaries in USA, Canada, Switzerland, Singapore, Malaysia, South Africa and Dubai stood at USD 12.36 mn (Rs. 66.20 cr).
Highlights – Q3 2012-13:
Sees good traction for Ramco ERP on Cloud in Americas
Adds SPATIAL capability to its ERP product line with Google Maps
Aviation business soars high with news wins from GoAir, Air Tahiti, Emirates and a leading airline in the Caribbean
Continues to strengthen its partner ecosystem by adding over 20 partners in USA and 10 in MEA

Mr. P. R. Venketrama Raja, Vice Chairman & Managing Director, Ramco Systems Limited, said, "Globally, we have started getting some very good market recognition for our Cloud offerings. As we further strengthen our presence, the focus will be to build futuristic enterprise solutions that customers will value. In line with this, we are building Mobility, Usability, Spatial, In Memory and Context-aware Enterprise solutions (acronym MUSIC), that will address the new-age customer. This has been well received by both customers and prospects and as we build more such features, we look forward to building an ERP that every user would want to use."
Commenting on the results, Mr. Virender Aggarwal, CEO, Ramco Systems Limited, said, "We have been gaining good traction in global markets for Ramco ERP on Cloud, especially in markets such as US and Australia. Our partner strategy coupled with focus on building the brand using digital medium have started paying results. Our focus will now be towards building features that will help us differentiate and stand-out from the rest of the ERP vendors. On the business front, our revenues have been growing QoQ and we look forward to continue this growth in the future."
Download PDF