Ramco Human Capital Management - Cloud HCM Software
With Human Resources evolving as a key strategic component within organizations, choosing the right HR & Payroll management software is critical to engage and empower your employees. We, at Ramco, are simplifying HR strategy by automating traditional HR transactions and driving business benefits across functions. With our HR & Payroll management software, you can focus on your people and not spend time navigating around systems or worrying about future changes. Time to re-define Employee Experience by onboarding Ramco Global Cloud Payroll with Time & Attendance and HR on ONE platform across the globe!
Real Time Benefits of HR Software
Employee Experience – people-first experience

Employee Self-service – View/edit personal details on the go

Time and attendance – Facial recognition-based attendance

Shift reviews and approval – Automatically approve shifts

Desktop and mobile friendly
Why choose Ramco Global Payroll & HR Solution?

EXPERIENCE INNOVATION
From Chatbots to Cognitive Process Automation – simplifying user experience

GLOBAL PAYROLL
ONE payroll platform across all of ANZ, MENA & APAC including China & Japan

DEPLOYMENT MODEL
Available on Cloud, on Premises, & as Managed Services

MINIMALISTIC UI
Moving towards ZERO UI - HR transactions on the GO

SIMPLE LICENSING POLICY
When you buy Ramco, you buy it all - No hidden costs

OPEN APIS
Collaborate & connect with 3rd party systems via Ramco APIs
RakBank Trusts Ramco

Ramco's complete suite with features around chatbots and mobility, has helped us deliver this with ease. Having been associated with Ramco for over 15 years, we were confident Ramco was the best fit to address our current and future needs.

Geoff Stecyk, COO, RakBank
Standard Chartered Bank Trusts Ramco

Payroll is an integral part of the HR process that touches every employee of the Bank. By introducing automation and simple, intuitive user interfaces, we have seen improvement in efficiencies, minimization of operational and compliance risks.

Jenny Craik, Global Head, Performance, Reward and ER, Standard Chartered Bank
Herfy Foods Trusts Ramco

Ramco's HR & Payroll system offered us effiicient functionality that would not just automate the manual HR and Payroll tasks, but also ensure the seamless flow of information across the organization. With Ramco on board, we are confident to simplify our employee related processes.

Saleh Al Fadhel, CFO, Herfy Foods
Ranhill Holdings Berhad Trusts Ramco

With in-built latest technology stacks, mobility and other user-friendly features on a unified platform, Ramco's integrated HCM solution will help us in our growth and expansion plan in establishing ourselves as a world class company. We will now be able to optimize available resources and deliver quality services, and substantially improve our efficiency by 'doing more with less', with this technological transformation

Abdul Aziz Jameran, Head- Group Human Capital Division, Ranhill Holdings Berhad
Porr Trusts Ramco

It was the solution's scalability, multi-country payroll compliance and simplistic UX that helped Ramco beat the incumbent provider to win the deal

Tamer Amer, Regional Human Resources Manager, Porr
Halliburton Trusts Ramco

Ramco's strong global presence and payroll expertise in the Chinese market will help us address the changing statutory needs efficiently. We are confident that Ramco's innovative solution will enhance our Human Resource Management Systems and reporting capabilities to improve our overall payroll process.

Yasser EL Sernagawy, Finance Director- GBS, Halliburton
P & N Bank Trusts Ramco

Ramco HCM will help us transition from manual to automated processes. We believe this will translate into operational efficiencies and an improved employee experience across our organization and lead to greater team and member satisfaction. Ramco will enable us to embrace new ways of working and help future-proof our business.

Mark Smith, General Manager- People & Culture, P & N Bank
Jamna Auto Industries Trusts Ramco

We are thrilled to have enlisted Ramco to help us achieve our goal of a paperless & efficient office and providing innovative solution for ease of doing business with our distributors. We are confident that the solution will benefit our overall efficiency and meet our new market & product strategy and business requirements

Bhupesh Kumar Mehta, Head- After Market (India), Jamna Auto Industries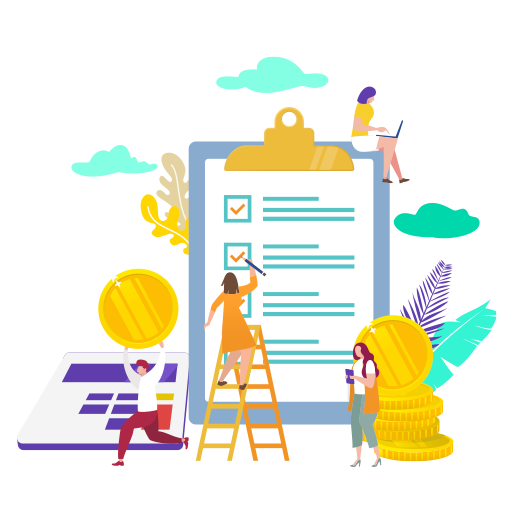 Contact Us for Global Payroll