Best-in-class Cloud Payroll Solution for Australian Businesses
As a savvy business leader, you understand the importance of strong and capable workforce management solutions for gaining a significant competitive advantage for your enterprise. By elevating the employee experience in your organisation and accelerating workforce transformation, there is a tremendous value that remains to be unlocked. In this mission, transforming your payroll function plays a crucial role in spurring growth.
At the same time, managing the entire payroll process, especially for organisations with a global presence, can be a notoriously complex and time-consuming exercise fraught with risks and compliance challenges. To stay ahead of the curve, your business needs a reliable, future-proof cloud-based solutions and automated payroll processes. That's where we come in!
Ramco's cloud based payroll solution has helped several mid- to large businesses in Australia, New Zealand, and across the globe streamline their payroll management processes and get a tremendous boost to drive their transformation goals. With our integrated workforce management software comprising Core HR, Time & Attendance, and Expense modules, we provide a robust, flexible, and systematic payroll solution and HR management.
Purpose-built online payroll software for your growing global footprint

Improved Workplace Productivity
Effortlessly manage queries on payroll information, payslips, timesheets, employee benefits, expenses claims, superannuation, and allowances with the smart HR self-service features to delight your employees

Flexible Deployment Models
Our flexible, plug-and-play architecture or customised payroll solutions tailored specifically to your business needs across geographies can be deployed on private cloud, public cloud, or on-premise

Intelligent, Automated Payroll
By utilising a combination of anomaly detection, machine learning, and AI reasoning engine, we supercharge your payroll processes with automation while ensuring that your payroll data is secure and accurate
Powerful, Actionable Analytics
Over 40+ pre-configured reports and role-based dashboards to handle your payroll data and glean actionable insights towards increasing employee satisfaction and streamlining payroll processes across your enterprise

Enhanced Data Integrity
Our pre-built integrations with several leading platforms (ERP and HR software) ensure unification of your entire payroll system, while supporting seamless data flow and high standards of payroll administration

Stay compliant at all times
Ensure compliant payroll processing by handling statutory and legal obligations with ease; avoid and eliminate all non-compliance problems, and save time to focus on your most important tasks
Key features of Ramco's Fully Integrated Payroll Platform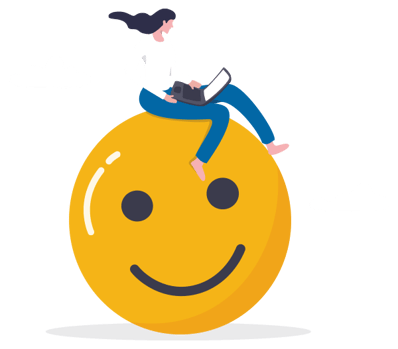 Joyful Employee Experience
Intuitive, easy-to-handle Online payslips

Easy-to-use interface and employee self-service

Expenses and allowances management tools

Onboarding, personal details & leave management

User-friendly chatbot available on over 50+ messaging platforms
Hassle-Free Backend
Accurate salaries and wages calculations

Comprehensive payroll reporting and analytics

Retirement and superannuation processing

Integrated timesheets and attendance tracking

Talent management

Local support team and absolute ease of operations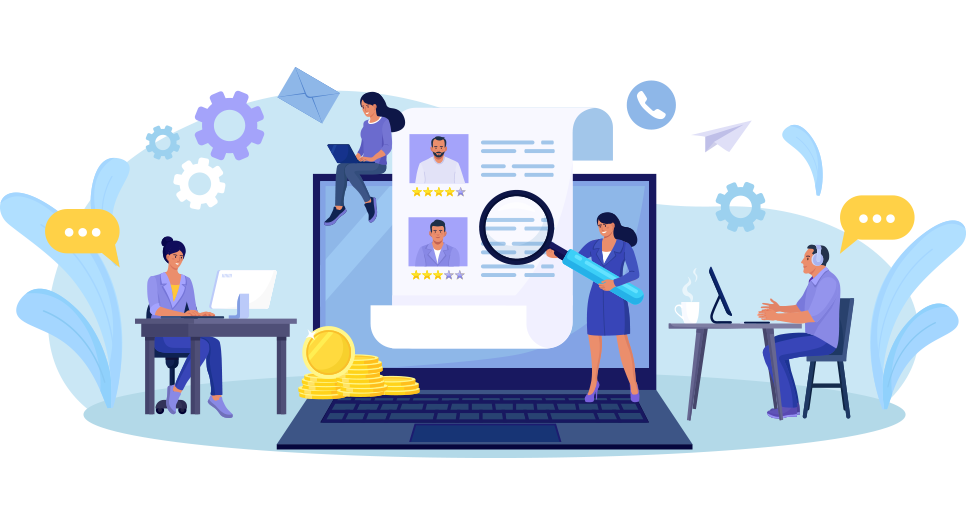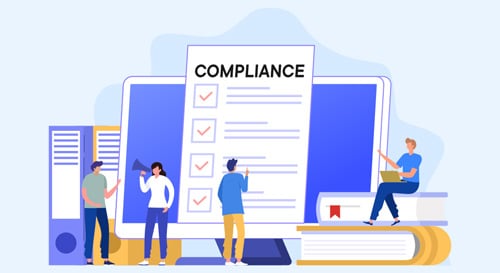 Guaranteed Compliance
Single Touch Payroll (STP) compliant

AI-based proactive compliance tracking

Stay up to date on statutory regulations and requirements
Navigate Regulatory Compliance without breaking a sweat
Our team of payroll experts ensure that our clients avoid the hassle of having to stay up-to-date with ever-changing regulations in over 150+ countries.
Asia/Pacific: Singapore, Malaysia, Taiwan, Indonesia, Philippines, Vietnam, Thailand, Hong Kong, India, Bangladesh, Pakistan, Kazakhstan, South Korea, China, Macau, Sri Lanka, Myanmar, Nepal, Japan, Brunei, and Cambodia
Middle East and Africa: Bahrain, Kuwait, Oman, Qatar, Saudi Arabia, United Arab Emirates, Yemen, Iraq, Lebanon, Jordan, Egypt, Morocco, Cyprus, Turkey, Sudan, Republic of S. Africa, Tanzania, Nigeria, Ghana, Kenya, Algeria and Mauritius
Oceania: Australia, New Zealand, Papua New Guinea and East Timor
Europe: United Kingdom and Ireland
Americas: USA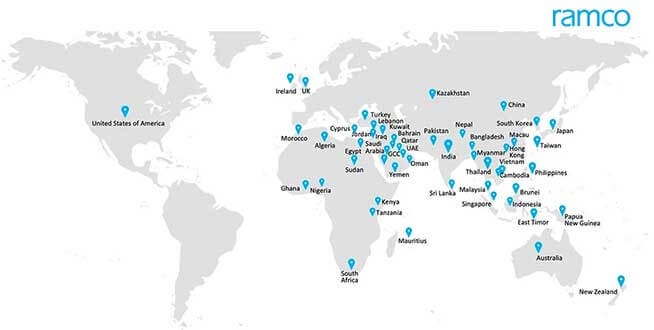 Demystifying Global Payroll
Our complementary HCM Modules towards an All-in-one Solution

Streamline your global payroll processing with Ramco's secure, comprehensive, and highly scalable digital payroll management services for unparalleled accuracy and ease of operation.
Learn More

Fully integrated Time and Attendance module with a plethora of entry mode options, including swipe cards, online data input, NFC technology and facial biometrics. Streamline your attendance tracking today with this comprehensive solution!
Learn More
Trusted by 500+ large and medium businesses worldwide