MRO Software
In a highly competitive MRO market, leaders are differentiated from the rest by their ability to achieve faster turnaround times (tat), customer satisfaction, service level compliance, on time delivery, and managing other complex business agreements.

However, MROs face many challenges, ranging from manual work scheduling, non-accurate work estimations, lack of resource visibility, inventory leakage, and disparate legacy systems. The need of the hour is to have a one-stop-shop MRO solution that enables paperless operations, manages complex contracts, and is easy to use.

The digital MRO market is projected to grow up to thrice its current market value. The key factor fuelling this growth is the increasing digitalisation of MRO to increase efficiency and reduce aircraft downtime. In the near future, Aviation MRO Companies will need to employ cloud- or system-based software for coordinating, monitoring, and improving all processes related to MRO, such as aircraft maintenance, repair, and overhaul.

Ramco Aviation MRO Solution, with 20+ years of Aviation expertise, brings the best industry practices to the users. Our solution portfolio offers the digital framework to build a scalable ecosystem for efficient MRO Operations.
Ramco MRO Aviation Features

COMPONENT MRO
Standard platform enabled MRO solution comprising Component Receipt to ARC Release, Quote Management, and Invoicing processes with efficient customer interaction capabilities for enhanced operations, usability, and easy handling

Tailored MRO solution that enables Engine slot management, Work scope evaluation, Engine visit, estimations, build-up, kitting, Digitized task card, Maintenance tracking, ARC, and Quotation & Invoicing processes with efficient customer interactions

LINE MRO
Line Maintenance MRO Solution offering AMO and Line station maintenance operations with efficient work scoping, defect reporting and flight service billing with ease

HANGAR MRO
3rd Party Aircraft Maintenance MRO Solution offering an end-to-end cycle from Aircraft Induction to Billing, Work scope Management, Task card digitization, efficient planning, connected inventory planning, and Automated invoicing functions
Why Ramco MRO Aviation Software?

ACHIEVE OPTIMIZED TAT
Digitized contract and pricing management functions
Automated routine and non-routine estimations
Efficient price computations and invoicing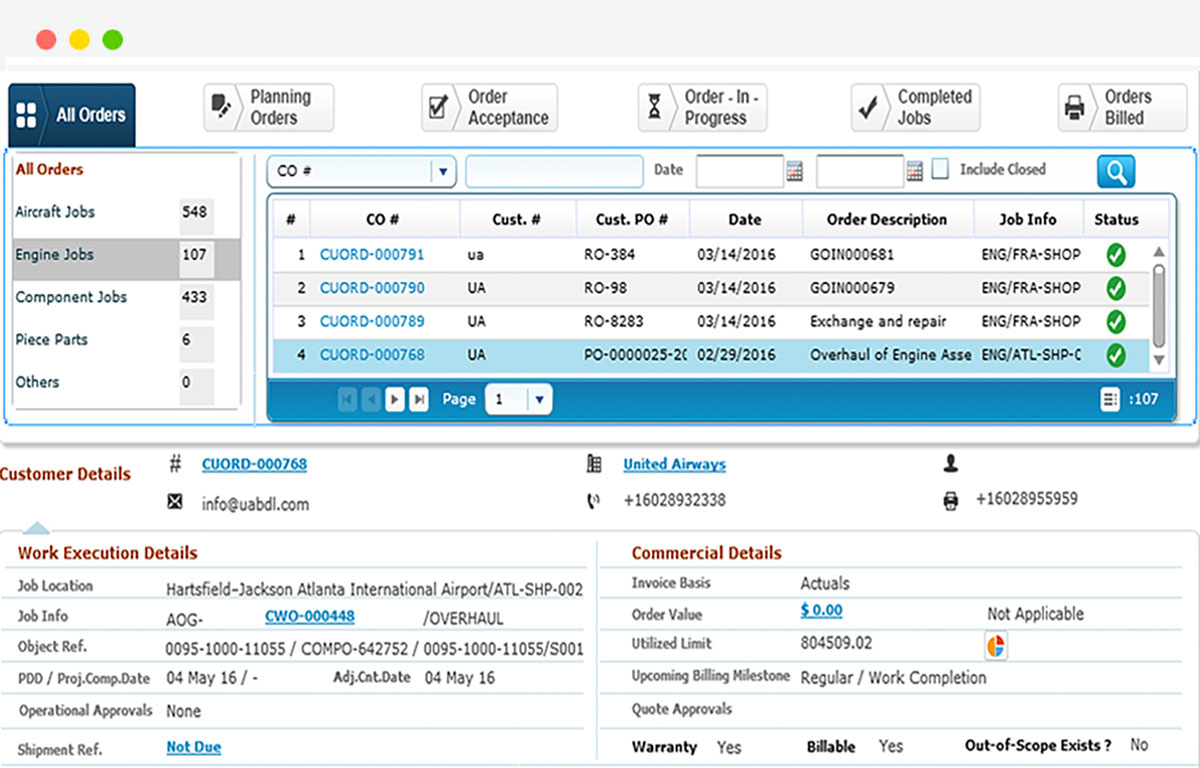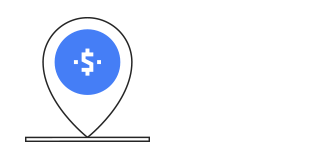 REAL TIME WORK SCHEDULING, TRACKING AND VISIBILITY
Intuitive planning, monitoring and tracking dashboard for supervisors
Simplified resource assignments and work prioritization
Optimized inventory tracking and material planning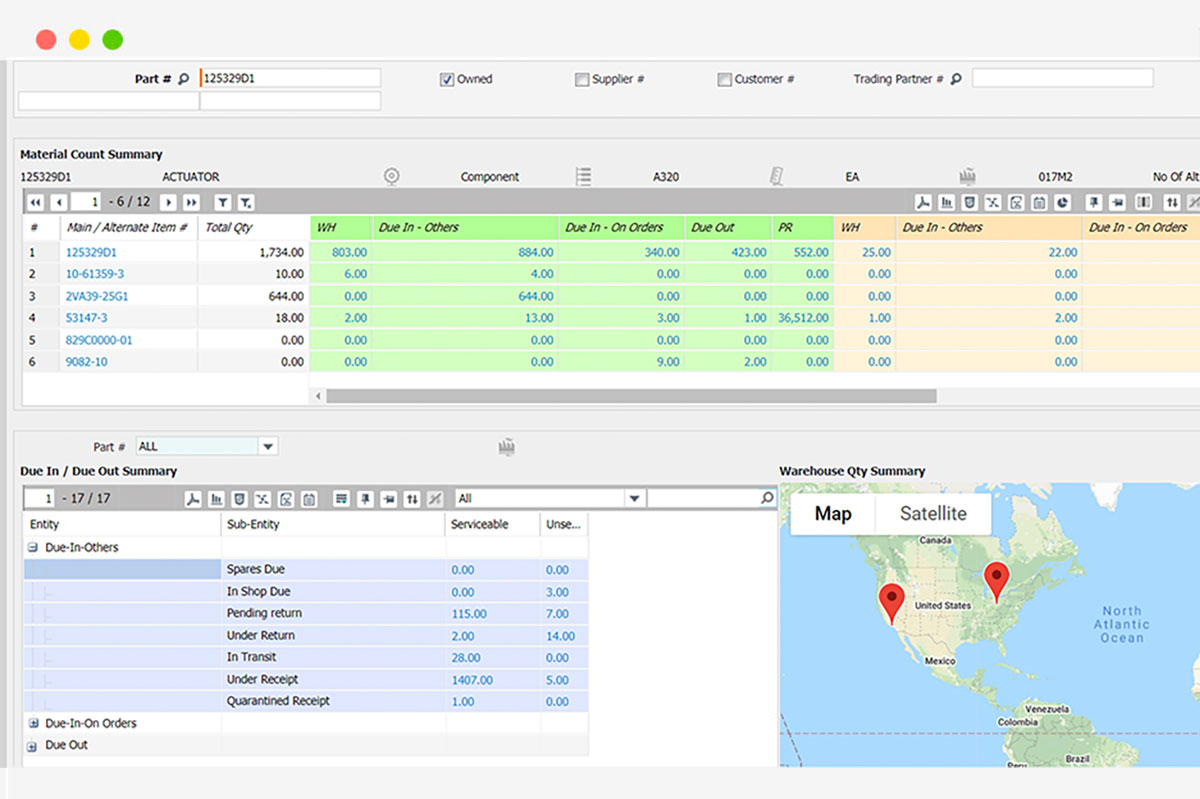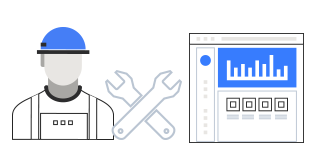 PAPERLESS MAINTENANCE OPERATIONS
Efficient task card analysis and work scoping techniques from PDF work package
Electronic job card attachments and digital signatures with log tracking
User-friendly and advanced visualization dashboards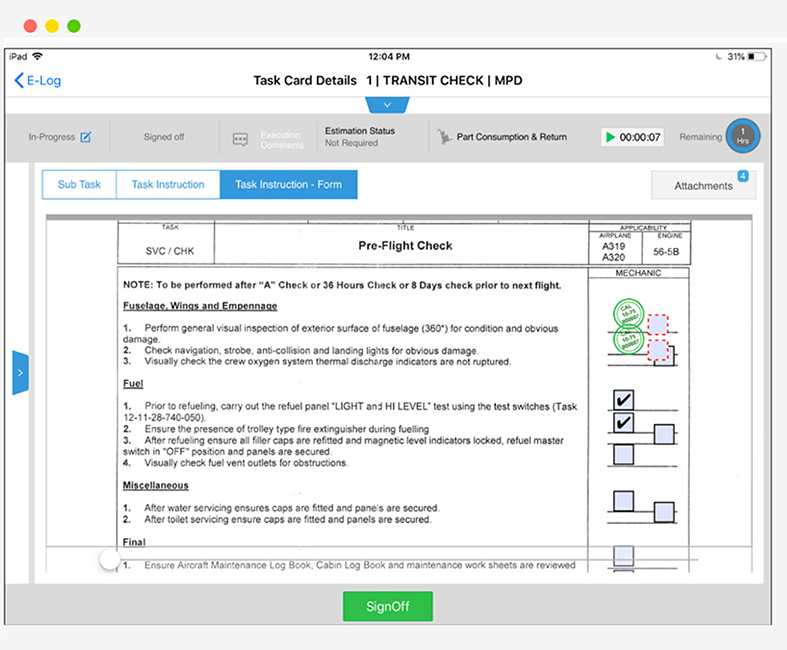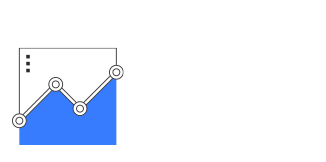 INCREASED THROUGHPUT AND REVENUE ANALYSIS
Efficient cost analysis and pricing margins
Best in class sales and finance functions aiding complete review of invoice tracking and customer payments
Connected portal for customer interactions, approvals, and collaborative requests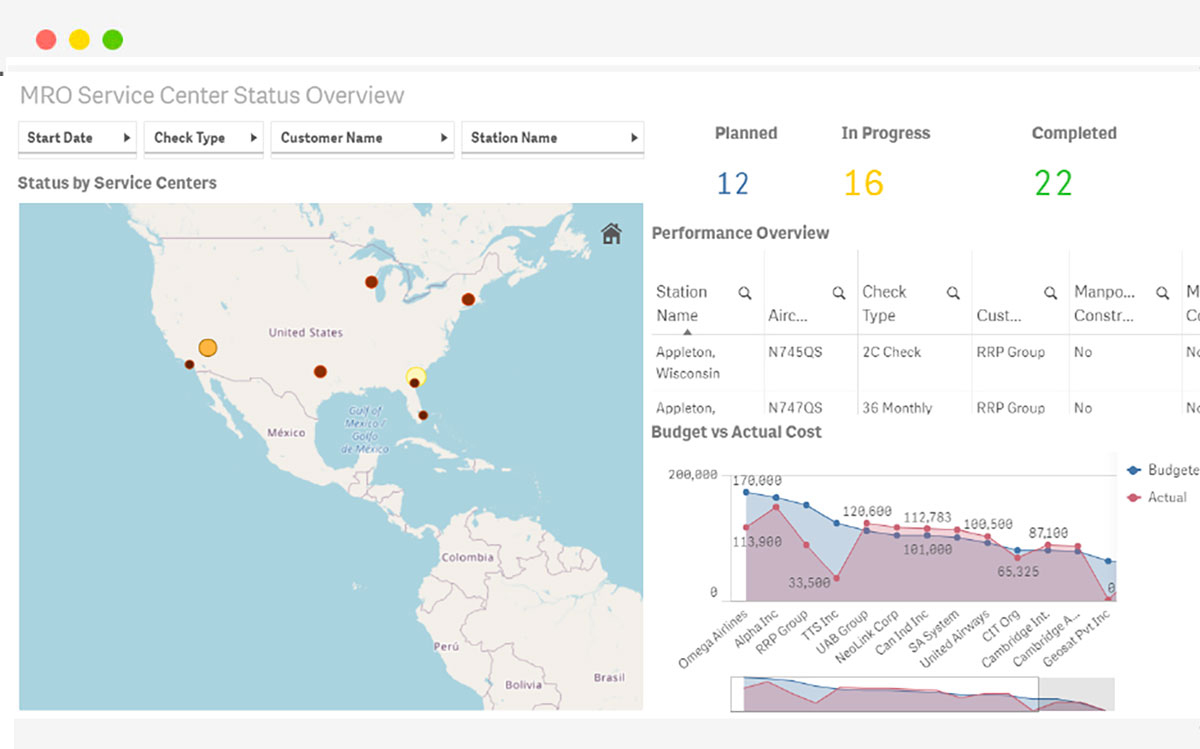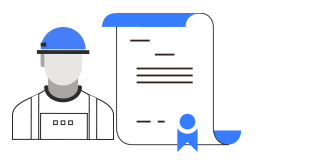 VALUE ENABLERS WITH INDUSTRY BEST PRACTICES
Enabling end-to-end Order to Cash Aircraft, Component MRO Services
Established APIs with Aeroxchange, FedEx, SAP, and other 3rd party systems
Providing a competitive edge to customers with the latest technology and market needs
Enhanced productivity through Mobility, Chatbots, Hubs, Event-based workflow etc.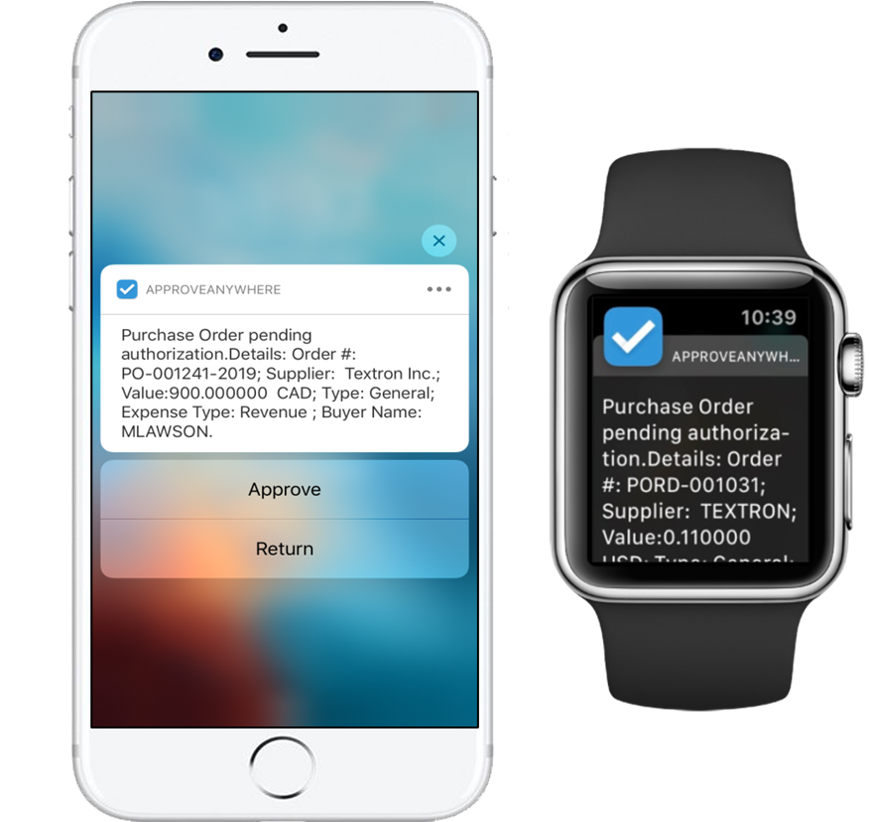 Future of MRO Software
In the future, digital MRO software will consist of a range of functions. Aircraft handling, safety & security services, management of workforce, and hangar operations and enhanced by analytics will be a part of MRO solutions. Data will play an increasingly large role in the future of MRO, helping in predictive maintenance for reducing cost and aircraft downtime. Future enterprise suites will utilize the latest data-driven technologies, such as the Internet of Things (IOT) and Big Data Analytics. Enterprises will have to ensure that they integrate such advanced suites to keep up with the competition.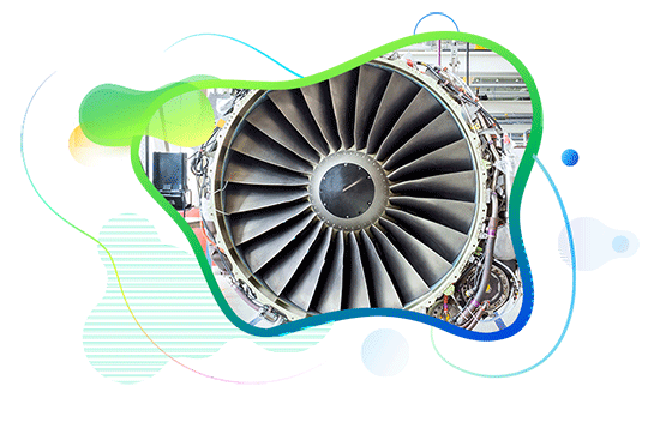 Contact Us for Next-Gen MRO Software