Control and Optimise your Fleet Operations with Fleet Management Software
Our fleet management software will help you track and manage your fleet with utmost convenience.

UNIFIED FLEET MANAGEMENT
A single place to Induct, Manage, Track, and maintain all of your fleets

COST-EFFECTIVE FLEET RETIREMENT
Fleet retirement recommendations based on comprehensive parameters, encompassing usage history, present condition, and more.

WORKSHOP MAINTENANCE
Integrated workshop module to manage all the workshop operations, inventory, parts, and billing.

OPTIMIZED RESOURCE ALLOCATION
Fleet allocation recommendations based on maintenance schedules and cargo compatibility for optimized trip-vehicle matching

WORK ORDER CAPITALIZATION
Provision for partial and full capitalization of the work order.

FLEET MAINTENANCE
End to end tracking of all maintenance activities across the entire fleet through a single system.
Why Choose Ramco for Fleet Management Software
We specialise in enterprise software that is constantly evolving to adapt to business needs at every level. We offer multi-tenant cloud and mobile-based solutions in key industrial sectors around the globe. Opting for our Fleet Management system will let you experience the following benefits:
A single place to manage your fleet
Economical recommendations based on past and present conditions
Efficient management of all aspects of business operations
Expert recommendations for maximum optimisation
Transparency via end-to-end fleet tracking system
RAMCO understands the dynamic nature of evolution driving the world and the subsequent need for agile solutions by businesses to connect to customers and partners in real-time. Implementing our fleet management solutions will empower every user across the enterprise to realise planned business outcomes.

RAMCO's fleet management systems help streamline the following activities to ensure the steady functioning and growth of the enterprise:
Managing Transportation Activities
Streamlining Warehouse Operations
Scaling Up Warehouse Operations
Managing Hub Activities
Improving On-Time Deliveries
Maximising Operation Costs
Supporting Features that Enhances Operational Efficiency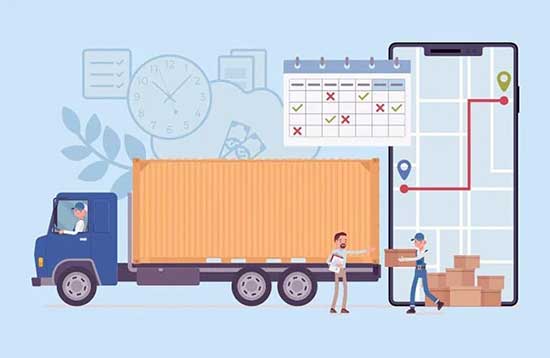 Lets Start Driving Revenue