Warehouse Management System Software
With the eCommerce boom taking the driver's seat, Warehouses for 3PLs are witnessing immense growth in the total amount of warehouse space, refrigerated areas, number of SKUs handled, modern equipment, robotics, and more. To fulfill Gen Z customer needs, Warehouse providers should be equipped with a technology that provides a seamless customer experience.

Ramco's Warehouse Management System, an integral part of Ramco Logistics Platform, helps warehouse service providers manage their end-to-end warehouse operations from Inbound to Inventory Management, then to Outbound. Key differentiators include the inbuilt Command center, which gives a complete birds-eye view of the warehouse operations, and the HEIJUNKA planning board, which imbibes the Japanese operational proficiency into the daily warehouse operations.

The inbuilt integration engine helps Ramco WMS to connect with Carriers, Conveyor belts, hats, Automated Guided Vehicles, and Warehouse Robotics. With inbuilt support for more than 25 industries, including chemicals, FMCG, F&B, Retail, Electronics, E-commerce, Automobile, and more, Ramco WMS would be perfect for any LSP who wishes to onboard customers across multiple industries.
Integrated WMS for Logistics Service Providers

AUTOMATION
Complete Automation across Order Streaming, Planning & Allocation, Waving and Load Planning

DASHBOARDS
Integrated Heijunka Planning and Execution Dashboard

OPTIMIZATION
Robust Optimization that includes Space Utilization, Productivity, and Dynamic Slotting

INTEGRATIONS
Ecosystem Integrations that include Robotics, AGVs, ERPs, Order Management Systems, Shopping Carts, and Carriers

MOBILITY
Mobile App that supports activities that includes picking, scanning, packing, and sorting

MULTI-INDUSTRY COMPLIANT
Record and Maintain information on all the fixed assets and monitor the change in value
Supporting Features that Enhances Operational Efficiency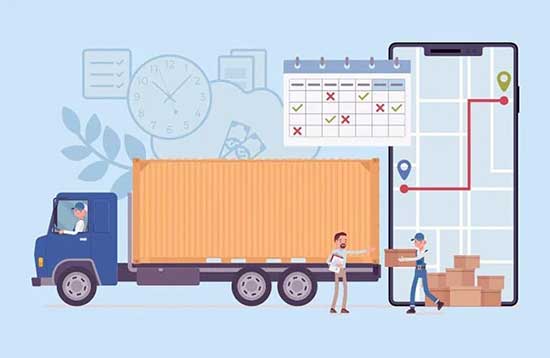 Lets Start Driving Revenue