High Rated Software Solutions for Logistics Management
The Logistics Services Industry is the backbone of global supply chains and is expected to integrate and support complex processes in real-time. This is why using the best logistics software solutions is essential. Whether it is logistics software for a growing business or an established enterprise, it should perfectly complement the business.
Ramco's Logistics Software is a unified cloud-based software covering the end-to-end needs of Third-Party Logistics, Freight Forwarders and Parcel/ Courier Service Providers who are seeking a high-performance logistics software.
A Daily Snapshot at Ramco Logistics Platform
200000
Inbound & Outbound Orders
Best Logistics Management System for Australian Businesses
Our Logistics Management Software offers a comprehensive solution that covers various logistics needs, giving you an efficient Logistics Management System.
Why Choose Ramco Logistics Software?
Benefits of Logistics Management Software
Ramco Logistics Solution, will not only help you manage your business with ease but also swiftly respond to evolving imperatives of business, regulatory changes, market conditions, etc. With our state-of-the-art software for logistics management, you won't have to go through the pains of integration again and again.

Automation of Manual Tasks

Personalisation Engine

Mobile Alerts & Notifications

In Built Chatbots
Plan that Scales with Every Business
Full Suite Enterprise Version
Integrated Digital Platform
In-Built AI, ML & Chatbots
Cloud & On-premise Implementation
Mobility Solutions in Android & iOS
Universal Personalisation Engine
Highly Scalable Lite Version
Zero upfront Investment
Cloud based Solution
Rapid Implementation in 6 weeks
TMS & WMS with Billing
Transaction Based Pricing
Excellent Customer Support
We have an expert team that has researched and experienced the Australian business landscape. This has led us to develop efficient ERP Logistics Software and Payroll Software that have been benchmarked by industry experts.
We at Ramco also offer excellent customer support for your Logistics Management Software and more. We have over two decades of experience along with a global presence and will be happy to resolve your queries.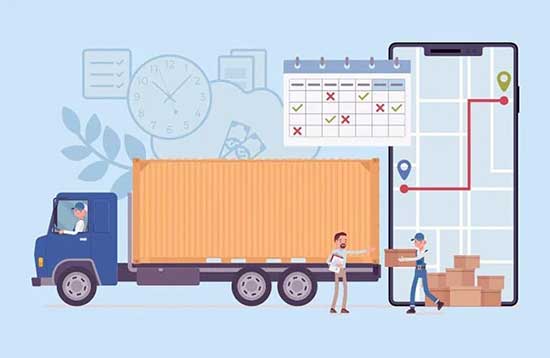 Lets Start Driving Revenue