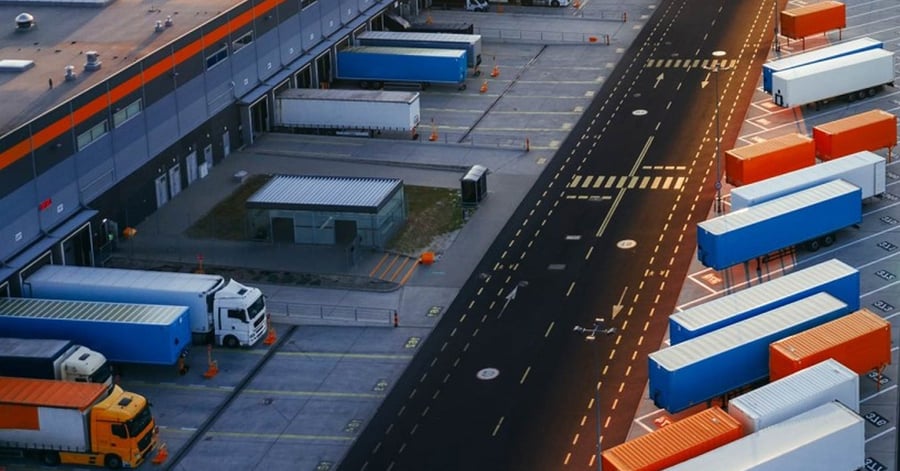 Before we elaborate on the integrated system's ability to deliver growth and sustainability – it is important to look at the biggest trend emerging in Logistics world in the last few years, further accelerated by the pandemic and that is "Mergers and Acquisitions".
In a recent survey conducted by Barclays, the interest to acquire and merge is expressed by 45% of the respondents who represent senior management in the logistics industry, and this is the highest in the last 10 years. The key drivers of this interest are as follows
Consolidation of Supplier Agreements by Shippers – More and more shippers are inclined towards working with fewer suppliers under long term contracts in the middle of the challenges caused by high cost, scarcity of capacity, uncertainty in service levels, etc. This means that LSPs are required to equip themselves with a variety of capabilities to be a One Stop Shop for their Customers.
Ever increasing Customer Expectations – delivery possibilities introduced by the Ecommerce world have spilled over in to Logistics world as expectations and the extent of innovation and technology required to meet them is forcing Logistics companies to merge with or acquire such capabilities.
In today's world where the supply chain is impacted by the limited logistics capacity – be it containers, ships, ports, etc. – and high costs, Logistics companies are merging and acquiring to achieve the economies of scale to have better bargaining power with their suppliers and volume discounts
Talent shortage – A pre-pandemic challenge which snowballed into a crisis post pandemic. Logistics companies are looking for mergers and acquisitions to have better access to talent,

the right talent.
Volatility in certain parts of the world is forcing organisations to seek synergy potential through mergers and acquisitions in developing nations
The competition from the new age companies including technology led logistics firms, aggregators, etc.
However, amidst all the rush to merge and acquire – 80% of them fail or do not make any economic sense.
A closer look at such failures or struggles reveals that the root cause of them is their inability to merge within a reasonable amount of time to realize the potential in a commercially viable manner and those who succeeded had one thing in common and stated that as a key driving factor for success - an all-encompassing integrated technology. The true convergence of people, processes, services, organizations and geographies can only happen if it's supported by an underlying technology platform capable of unifying them - "A Singular, Scalable, Integrated and Unifying Technology Platform is key to Post Merger Success". And such technology, in addition to seamlessly scaling operations, will deliver two major outcomes
1) Growth
2) Sustainability
By means of growth, the integrated capabilities of the platform can enable multi-pronged growth in terms of Expansion of service offerings – A transportation service provider expanding in to warehousing, courier and parcel, drayage, container logistics, etc., Expansion of geographies - entering new regions while successfully meeting the regulatory requirements and regional nuances and Expansion of business by operating at scale and optimally. It is easier said than done because Logistics operations have become very complex that every entity and every resource involved in it brings in its own rules and constraints that must be factored in or navigated through without compromising the efficiency, productivity and profitability and that calls for a system which can plan, optimize and execute at every level.
In addition to Growth, a capable integrated system helps organizations to achieve their Sustainability goals. Sustainable operations by Logistics companies take more and more significance with each day because we, the logistics operators are among the biggest consumers of mother earth and contributors to the Greenhouse gas emissions.
Having said that, contrary to the popular belief that Sustainability requires investment – the current capabilities of a well-integrated system can deliver Sustainability as its inherent quality. This means that, without even trying anything different or dramatic – an integrated system can deliver sustainable operations today by reducing unwanted miles, eliminating Empty Miles, selecting right and environment friendly resources and suppliers, improving utilization of resources and enabling real time visibility among all stakeholders (imagine an eco system in which a warehouse operator knows when a truck is awaited or a transporter knowing when to be at the warehouse or a finance person knowing the pipeline revenue without having to rely upon cumbersome collation of data) and it achieves them through efficient planning and optimization of routes and modes (a rail over road or a barge over truck), optimal carrier selection such as the ones with new vehicles, alternative fuel sources and low Co2 emissions, integration with load boards, brokers and aggregators to have visibility into a variety of logistics capacity available and constantly looking for opportunities for backhaul shipment, returns and consolidations.
In addition, Logistics operations are paper heavy. To get an indication, a simple parcel movement is accompanied by 6 to 10 documents while a freight forwarder uses more than 100 documents for a single shipment. An integrated system converts these papers into digital copies and in the process removes paper from the system while also eliminating error prone manual documentation which often results in inefficiency downstream.
Finally – we are not too far from the day when Sustainability will be a deciding growth factor as we are already moving in this direction. Large shippers will increasingly prefer to work with Sustainable Logistics Operators, regulatory requirements will continue to increase and get stricter to promote green operations and Logistics companies will be increasingly encouraged through subsidies and incentives for their sustainability improvements.
Besides, the near future will also see companies realizing that sustainability is not just a contribution to the environment but also a key determinant of their profitability and there is also an immensely-promising possibility of a consortium of sustainable Logistics operators working together and complementing each other to deliver a whole which is bigger than the sum of their parts – because today's competition is not between companies but between eco-systems of companies or more precisely, supply chains.
Note: This blog is an extract from the author's speech on "Mergers and Acquisitions Spree in Logistics Industry" at the PASIA - Procurement and Supply Institute of Asia, Manila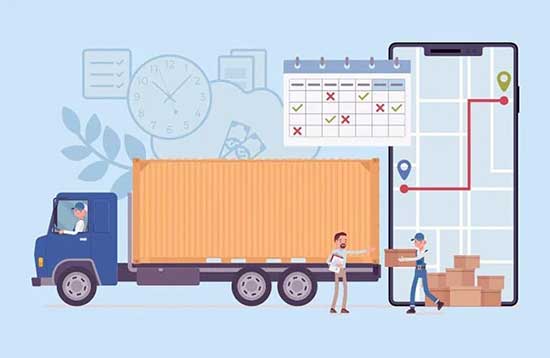 Lets Start Driving Revenue