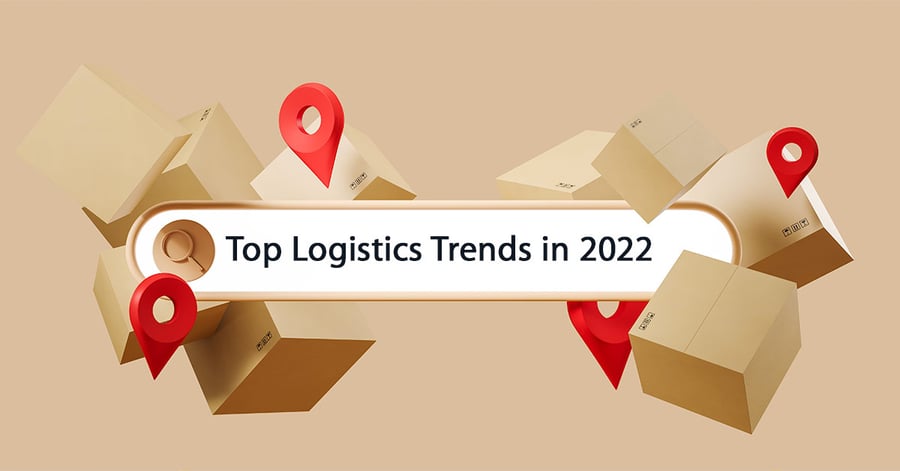 Across every industry, the unwritten rule is - the disruptive forces are continually at play and are reshaping the way companies conduct businesses, think about technology, and look to the future. Undoubtedly, this is true for the logistics industry, where market trends are influencing the sector to a great degree.
However, in recent years, logistics companies have faced numerous challenges ranging from changing customer demands to new regulations, which are only increasing as more companies join this dynamic sector. Therefore, it is increasingly crucial for logistics companies to stay ahead of trends with the innovations shaping the future of logistics.
Let us walk you through the current trends in logistics.
With customer expectations hitting the sky with same-day delivery options, the focus will be to move towards a supply chain that's easier to fulfill. With localized warehouses and urban fulfillment centers supply chain will move from a regional level to a local level so that these SLAs are met. Additionally, more focus on implementing transportation Management systems that focuses on the last mile will be critical. There are multiple instances where the last-minute fulfillment is now happening through local corner stores that act as dark warehouses for quicker delivery.
Drivers are an inseparable entity in logistics, and it's time we started addressing this issue. Talk to any logistics player, and we can find that driver management and retention will be one of the key challenges for the year ahead. The real problem is that we don't have enough drivers for the demand we create every day. To tackle this immense supply demand, logistics organizations turn to attractive salaries, incentives, and managed workloads to keep them happy. In the coming days, we can expect logistics companies to implement digital solutions that track driver workload, wellness, and pay and integrate it with their existing transportation management systems. While few organizations are experimenting with autonomous or semi-autonomous trucks, the concept needs more time for larger adoption.
Walk into any supply chain and logistics gathering this year, and we bet you would not come out without hearing the word "Sustainability". With countries focusing on Carbon emissions, the ripple effects of those goals have reached Logistics service providers who hold a sustainable part of those emissions. Logistics service providers are experimenting with Electric vehicles, especially at the last mile, where the options to charge vehicles are plenty. Electric two-wheelers and delivery vans are used in ecommerce deliveries, and LSPs see this as an option to reduce their carbon footprint. There is a larger discussion on the need to build a reliable charging infrastructure so that large vehicles used for Line haul can switch to EVs in the future.
Artificial Intelligence and Warehouse Automation
Living in a socially distanced world requires us to rely on artificial intelligence, increased investments, and warehouse automation, which is possible with well-integrated logistics software.
Warehouse automation is used for picking and placing technologies like automatically guided cars and increasing speed, productivity, and efficiency by reducing human interventions. On the other hand, artificial intelligence is used for route planning and prediction. AI also plays a vital role in managing warehouses by predicting how supplies will rotate. There will be high-profile seasonal events and variations, leading to spikes and falls. Along with TMS (Transportation Management System), AI advancements will give early warnings by forecasting costs, demand, and risks.
Embracing Modern Integration Technology
Logistics companies are acknowledging the importance of upgrading the legacy environment and evolving to a modern integration technology platform. An integrated system that includes a transportation management system, warehouse management system, fleet management system, finance, and accounting system can create a connected ecosystem.
The pandemic has disrupted the complete supply chain, and the logistics industry is no exception. Though the landscape of the logistics industry has been plagued by disruption and uncertainty, it is ripe for digital transformation. Companies that will succeed in 2022 and beyond are the ones that will embrace a distinct combination of the upcoming trends in logistics management to become resilient to supply chain shocks.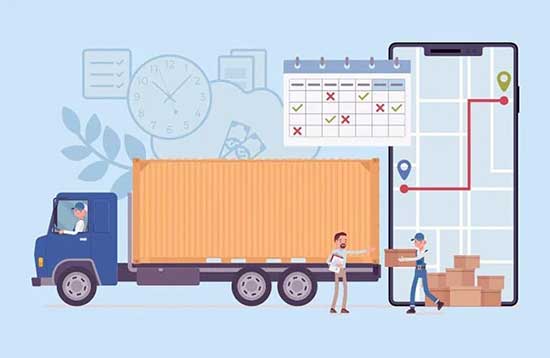 Lets Start Driving Revenue