Logistics Management Software
Operate, Optimize and Automate end to end operations of Third-Party Logistics to reduce operational costs, improve visibility, elevate customer experience, and achieve on-time delivery of goods.
Read More
Complete eCommerce readiness with capabilities spanning Rider Management, Cash on Delivery, Liability Management, Returns Management, Franchise Management, and Document Tracker.
Read More
Integrated Business Solution for Seamless Movement of Goods
Addressing Critical Challenges of LSPs
Why Choose Ramco for Logistics Management Software
We offer multi-tenanted cloud and mobile-based enterprise software in major industrial sectors, Logistics being one of them being. We are a trusted cloud technology provider for 1000+ customers and we help empower 150,000+ end users globally.

Our Logistics system is scalable and can be deployed on cloud or on-premise for your business. The software is capable of integration with most existing business applications. Ramco's Logistics system is ideal for any organization wanting to optimize their operations and focus on Digital transformation and thriving digitally. The software can cater to both medium and large-scale enterprises.

We help organizations undertake the following activities:
Using technology to leverage costs across verticals
Establishing visibility across operations
Automating trivial and crucial tasks
Reducing manual work across tasks
Expanding business with the help of technology
We offer solutions powered by machine learning and artificial intelligence, which help achieve faster transformations.
A Daily Snapshot at Ramco Logistics Platform
200000
Inbound & Outbound Orders
Transforming Digitally at Every Possible Step
Automation of Manual Tasks

Personalization Engine

Mobile Alerts & Notifications

In Built Chatbots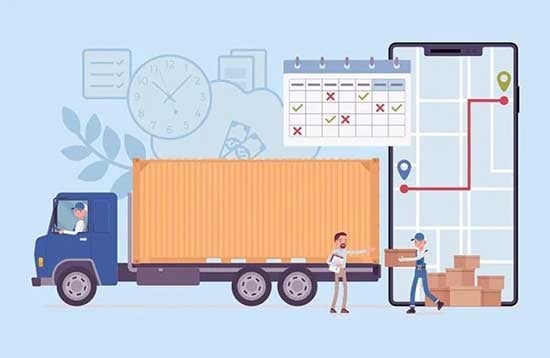 Lets Start Driving Revenue