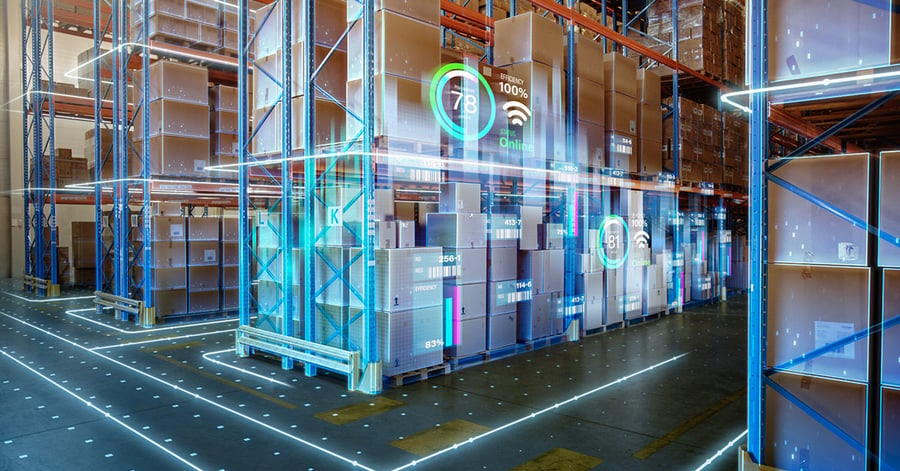 The tremendous pace at which the Warehousing industry grew last year was mind-boggling. At one point in 2021, the vacancy rate at warehouses in the US was at a staggering 5%! The need to pivot to a new warehouse management system that supports peak workloads and satisfies SLAs was a priority for many 3PL players, who suddenly were caught napping with old legacy systems. Though necessary, moving from an old legacy system to modern software requires much introspection. What will be the top 3 aspects that any LSP needs to look at before embarking on a journey to select a new Warehouse Management System?
Internal Introspection

Solution Scouting

Implementation Methodology
Internal Introspection
Let's accept that the whole technology scenario around WMS systems has undergone a massive overhaul in the past few years. From new age start-ups to Enterprise software organizations, numerous solutions have extensive features and benefits and varying price points. Hence before embarking on a journey to scout for a new WMS, a Logistics Service Providers (LSP) should look inward and understand what they need to achieve. Some key questions to consider are.
The current business scenario and vision of the Logistics Organization. How can the new technology help achieve short- and long-term goals?

What are the challenges that are faced in their current system? And how the new WMS would help them overcome?

Not all WMS solutions support every kind of industry. Consider the enrolled customers and prospects.

How is the current process in the Warehouse mapped, and how can new technology hamper or improvise it?

Integration with other IT systems in the organization includes procurement, finance, payroll… etc.

Integration with external agencies, including, Carriers, TMS solutions, Shopping carts, OMS, and Asset Management solutions.

The budgets and timeline to implement. Measuring the ROI from this implementation.

How can the WMS solve my current problems and also future proof my business?
Once an LSP can think along these lines, it will lead to a meaningful questionnaire that can be used to build up an RFI/RFP.
Solution Scouting
Getting the requirements correct is just one-third of the job; next will be an extensive search for the right solution. With many WMS solutions in the market, LSPs need to ask the right questions and set up the right team to scout the solution. Some key aspects to consider during this phase includes
Setting up a dedicated team with a mix of people from IT, Operations, Finance, Procurement, and executive leadership to firm up requirements and list down prospective solutions.

Prepare and finalize the RFP document to invite proposals. If the organization does not have in-house abilities to develop a comprehensive RFP, it is best to involve independent supply chain consulting firms who can help LSPs arrive at a requirement document.

Some organizations organize a vendor conference where they invite multiple vendors and present their vision.

Shortlist a finite set of solutions (not more than 3) and do a deep dive.

Instead of looking at the standard demo provided by the vendor, document the daily operations as scenarios and share it with the solution vendors to provide a customized demo. This will help us narrow down the solution that fits the existing process across the organization.

Look out for references from the existing customers. Finalize the scope, the statement of work, and award the contract.
Implementation Methodology
Once the solution provider is confirmed, the idea will be to have a transparent implementation methodology that can execute these entire plans to a successful end. A few key aspects to consider during this phase includes:
Form a team at LSP and solution provider end who can drive this implementation—setting up an executive leadership committee to steer through roadblocks that arise.

Set clear milestones and metrics through which the entire implementation process is measured.

Most implementations go through a step-by-step roll-out process where one of the warehouse locations is taken up as a pilot project. Once this pilot project succeeds, the roll-out is implemented for other locations.

Collecting and configuring all the master data is essential to WMS implementation. The teams should ensure that every possible master data is collected and configured.

A thorough testing strategy should ensure that every scenario and workflow is tested for functionality, integrations, and performance.
Implementing a WMS will not only impact operational aspects of the Warehouse but also provide a competitive edge in winning new deals. Hence, a WMS implementation must have a calculated approach that empowers the logistics service providers to offer cutting-edge solutions to their end customers.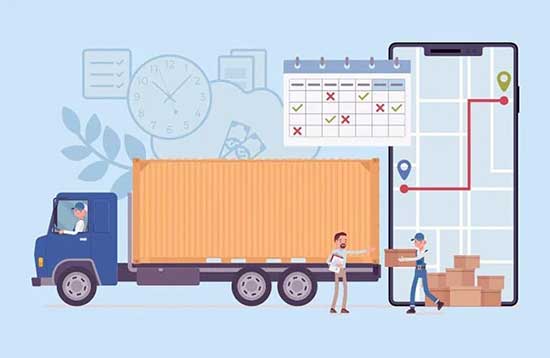 Lets Start Driving Revenue