Uplift and Streamline Your Transportation

MULTI-FACETED VISIBILITY
Move ahead from Track & Trace to a Multi-dimensional visibility right from booking till invoicing.

PLANNING & OPTIMIZATION
High-performance planning module, backed by a library of configurable Rules & Constraints, for executing a high volume of booking requests.

LOCATION & NAVIGATION INTELLIGENCE
With accurate ETAs, Weather Patterns, and Turn by Turn Navigation, the TMS is now smarter.

INTEGRATIONS
Ecosystem Integrations that include Carriers, Customers, Agents, Marketplaces, Telematics, Sensors, and Sorters.

MOBILITY
Driver app that supports Booking request creations, approvals, invoices, alerts, and proof of delivery.

CAPACITY ACQUISITION
Overcome capacity crunch by a pre-built tendering module to release tenders and accept quotes.
Supporting Features that Enhances Operational Efficiency
Why Choose Ramco for your Transport Management System
Expertise in enterprise software solutions
We are powered by our expertise in providing enterprise software solutions covering CRM, hub management, transport management, warehouse management, fleet management, rating & billing, and facility management. Our Logistics Software, as a single integrated system, can provide end-to-end visibility and control over operations.

Our systems help empower companies with detailed activity reports for the much-needed visibility and insights needed to optimize resources and functions. With our products, enterprises can take advantage of a niche offering that addresses the different problems in the logistics segment.

Our management systems specialized toward transport are offered as integrated smart platforms engineered to provide an end-to-end comprehensive business solution for 3PLs, freight forwarders, contract logistics, project cargo, e-commerce logistics, reefer logistics, and parcel/express service providers.
Our transport management system
With our transportation management software solutions, managers can benefit from a visual dashboard of logistics operations on maps in real-time. Logistics service providers can immensely benefit from our transportation management system with their planning, execution, and delivery.

By partnering with an enterprise, we also offer specialized functions as a part of our transport management software. This ensures that our software solutions meet enterprise requirements. A technology partnership with us can reign in new insights in the movement of transport, leading to more innovation in your operations and functioning.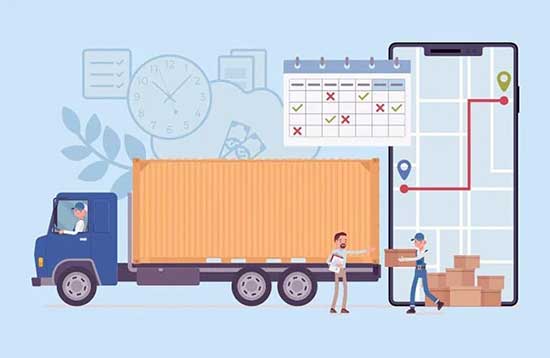 Lets Start Driving Revenue