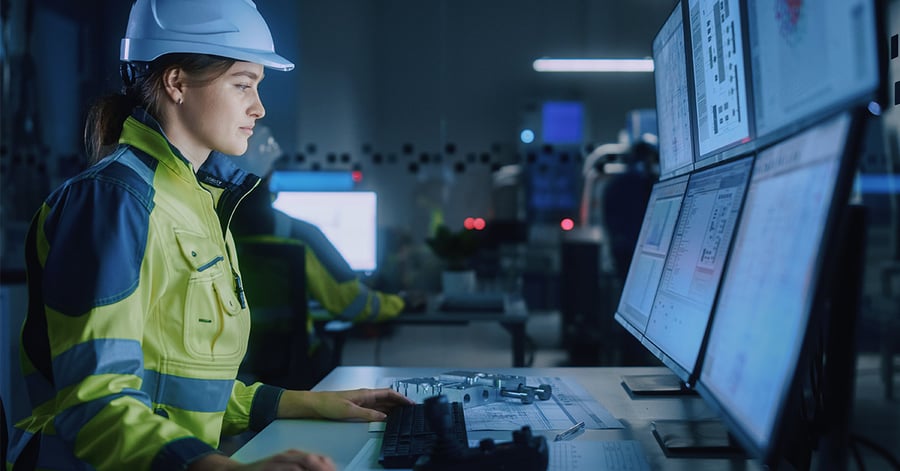 Assets are valuable possessions that your business owns outright or rents out to operate, such as real estate and machinery. They can also be a way to develop your company's resources, such as property rights, customer relationships, and goodwill.
Asset management software determine how well a business performs. They offer companies a way to drastically cut unexpected downtime for a fraction of the cost.
APM asset management style
Asset performance management (APM) is a method of asset management. It promotes corporate objectives and the usual asset stability and performance goals.
In industrial enterprises, APM has emerged as a key driver of digitalisation for asset management. Conventional asset management techniques are combined with cutting-edge digital technologies in modern APM to improve availability, operational efficiency, and business success.
EAM asset management style
Enterprise asset management (EAM) is a collection of procedures and equipment that enables businesses to keep track of and maintain their physical assets from acquisition to disposal.
EAM is primarily used to plan, optimise, carry out, and keep track of all maintenance tasks, along with priorities, skills, resources, equipment, costs, and other related activities.
CMMS asset management style
A computerised maintenance management system (CMMS) centralises maintenance data, streamlines procedures, and automates certain jobs to increase productivity. It optimises the use, accessibility, and lifespan of machines, fleets, infrastructures, facilities, or operations.
Difference between CMMS, EAM, and APM
Technology Platforms
CMMS
EAM
APM
What does it offer?
It is a platform that helps in scheduling, executing and reporting on maintenance activities. Digitalization is leading the way forward towards automate manual processes, algorithm based maintenance scheduling and guided maintenance.
The platform acts as a single source of asset data from acquire to retire. It helps in operating and maintaining the asset to ensure expected business value is extracted out of the assets.
The system tracks performance of assets rather than tracking just asset data. It optimizes asset availability and its impact on the value chain. The key advantage is its predictive capabilities to help take corrective actions in due course of time.
Organizations for which it would be a good fit
Organizations that have assets to maintain, but are asset light. Assets may not be a huge factor impacting profitability.
Organizations that are asset-intensive such as manufacturing
Organizations that are asset-intensive and performance of assets have a huge bearing on overall profitability such as aviation, energy, utilities
Key Objective
Manage maintenance activities
Manage assets data and enhance asset operations
Provide decision-making capability w.r.t. assets that directly impact profitability
Features and Capabilities
- Scheduling of maintenance
- Maintenance inventory planning
- Manpower planning
- Field service planning
- Reporting on maintenance activities
- Asset data management
- Preventive maintenance
- Health safety and environment compliance
- Predictive Maintenance
- Reliability centered maintenance
- Condition monitoring
- Reporting on asset performance and lifetime value
Key KPIs
- Asset Maintenance Cost
- Overall asset operations cost
- Asset lifecycle cost
- Return on assets (ROA)
- Profitability
EAM tracks the lifespan of all organisational assets, whereas a CMMS controls maintenance to ultimately increase the longevity of physical assets. In contrast, an APM tracks the performance of operational support to boost availability and decrease risks.
EAM and APM solutions are differentiated by the word 'performance'. A system for recording and tracking work orders for each maintenance event throughout an asset's lifecycle is termed an EAM solution. An APM solution functions more like a system of choices, offering ongoing insights to improve the performance and dependability of assets.
EAM ensures that the rules are observed, and provides extra information. Real-time insights from asset operations data help APM improve operational choices.
The path to digitalisation will differ depending on whether you take an EAM-centric or an APM-centric approach to asset management.
Rising importance of data to asset management
Almost all industries now clearly demonstrate the expanding capabilities of data-sharing technologies. We leave a record of everything we touch, look at, and are interested in from the minute we access a website until the time we go to it. By collecting this data, businesses may use this data for retargeting customers and tailoring their content to appeal to them. It has been demonstrated that companies can boost efficiency and profitability using data analysis. In the context of asset-intensive industries, it makes for a good case to switch to an approach centered on APM from EAM-based asset management. APM involves getting the maximum out of asset data to provide actionable insights.
Capability of APM to analyse data for actionable insights
Turning data into valuable insights can be challenging, but it doesn't have to be. Creating a link between your business analytics and insightful information is straightforward if the proper procedures, goals, and tools are in place.
Legacy systems and obsolete procedures can negatively impact output and affect a business's stability.
Gaining actionable insights to boost yield and manage risk will be vital in maintaining and growing your firm.
APM processes original infrastructure data and tracks their flow and condition.
Additionally, APM aids in the development of enormous data reservoirs for multi-dimensional customers.
Due to APM's innate capacity to accurately forecast trends and patterns, the more data there is, the better the results.
Thus, APM makes decision-making more precise, quick, and effective.
Insights help make decisions more efficient
Strategies from the past can no longer keep up with today's rapidly changing business landscape.
A business insight offers corporate knowledge that is new, unusual, or significant It ought to serve as a fresh input that could be counterintuitive, or as a caution, trend, pattern, or window of opportunity.
It is crucial to recognise new inputs and results early on to change direction and make corrections as soon as possible.
Companies require strong insights to achieve long-term success. They may then provide their staff with the analytical skills needed for the right response.
Employees decide on hundreds or perhaps thousands of decisions daily, including maintenance of asset, retaining or discarding assets, making asset enhancements, etc. These are reliant on various parameters that can be constantly monitored to assist in making these decisions based on dynamic conditions. These insights help to make exact asset selections and increase or maximise asset productivity, uptime, and overall longevity.
Varied approaches to asset management
Policy-based asset management programmes often offer a long-term, lifecycle framework for assessing assets. They should specify the goals and overarching priorities for an organisation's infrastructure management, which varies from one organisation to another.
The goal of performance-based asset management is to manage an infrastructure system such that it behaves optimally when measured against predetermined goals. It is risk-based in that the advantages and costs of different investments are compared. Additionally, it must consider the many goals for assets, such as economic effectiveness, environmental sustainability, and safety.
Careful assessment before transformation
Today, asset lifecycle management has become a crucial aspect for businesses. Technology tools provide services and solutions for the whole lifecycle of an asset. Digital transformation has made it possible to implement integrated and customised management of the operational processes and maintenance of an organisation's assets.
Digital asset management involves a thorough understanding of each asset's lifecycle, from the initial project or requirement to the asset's negotiation, procurement, installation, commissioning, maintenance, and even final disassembly.
Takeaways
Different firms have varying levels of maturity when it comes to how they manage their assets. One can speak with APM and EAM specialists of digital transformation businesses to conduct a rapid evaluation and understand how to optimise your asset management. Some businesses might not require APM, so knowing which solutions are best suited for your company is fundamental.
Are you looking to improve your business asset safety and efficiency while ensuring peak performance at a more affordable, sustainable cost? Contact us today!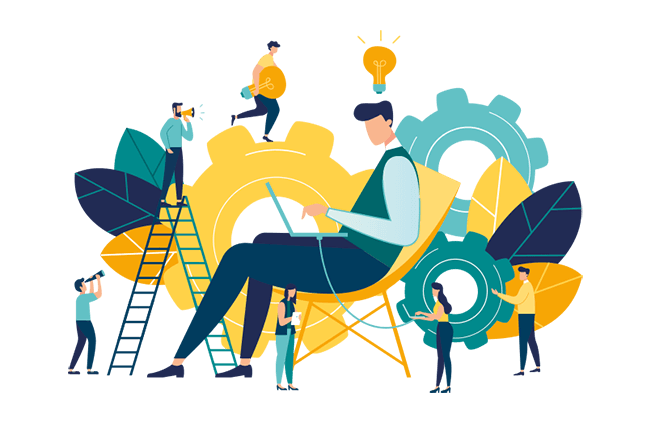 Contact Us for ERP Software