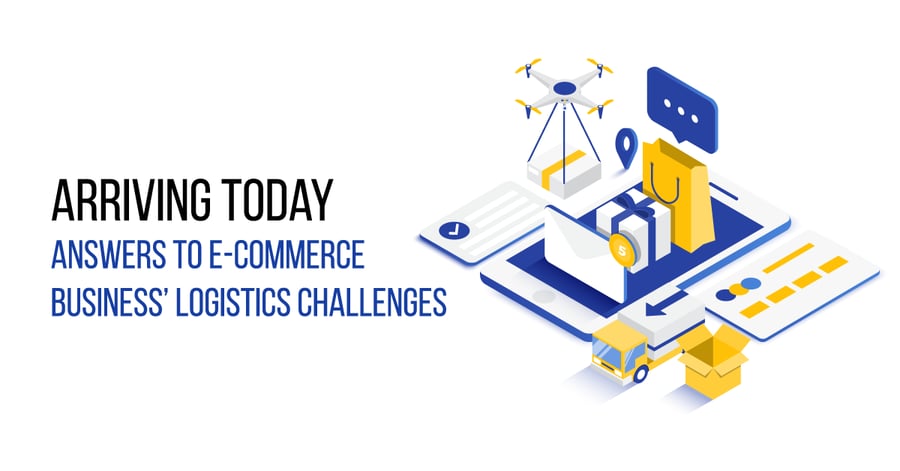 If you were to ask an e-commerce customer what they would really like, they are bound to ask for fast shipping, free shipping and exceptionally high quality of service. Retail giants like Amazon are fulfilling this dream. Thanks to their Prime service option, customer expectations have reached a new high. How simple is it to meet such expectations in reality?
E-commerce providers are working in an increasingly complex and challenging environment.
They have to fulfill a high volume of orders with precision

There is a demand for a reduced order cycle time from customers

The customers want flexible delivery options like two-day shipping or free shipping
Incorrectly filled orders affect both the bottom-line of the business and customer satisfaction levels. Add to this the thin margins that the e-commerce businesses generally operate under, and matters get even more complicated. There is only so much room left for maneuvering in case of slippages, not to mention all the opportunities that are lost due to customer dissatisfaction. Many e-commerce organizations lack insight into their business because they are stuck with outdated systems or using operating software with limited technological capabilities. This does nothing to make smarter, more-informed decisions.
In such a context, the accurate fulfillment of orders calls for a renewed process and technology support compared to conventional order fulfillment.
Why technology integrations matter
Order fulfillment is the process of receiving inventory, storing or warehousing, processing, or packaging products, shipping online orders to customers and processing the returns. The fulfillment challenges in a fast-paced logistics era where e-commerce backed warehouses pick high volumes and single items, include:
Shipping costs
Uncertainty
Inefficient software
Resource management
Technology can play a significant role in each of these stages and in fact, be a game-changer for the different operators in the logistics chain.
Integrations allow upstream activities like purchasing and manufacturing to be connected to the activities down the chain like sales and order fulfillment. This is made possible by software that integrates seamlessly with e-commerce platforms and online marketplaces.
Moreover, technology helps manage orders across sales channels efficiently. It provides visibility into inventory quantities across fulfillment centers and allows the business to order more inventories proactively and prevent a stockout.
With streamlining of data and automation, the need for manual uploads is eliminated and there is no duplicate entry of data. What this also means is that once an order is placed online by a customer, the fulfillment staff can immediately be notified to pick, pack and ship the items to the customer.
Technology also makes it possible to make more accurate purchasing and product decisions. For a business processing thousands of orders every day with delivery destinations that are random and diverse, access to resources that can optimize route planning becomes critical.
How technology makes the systems and businesses smarter
There are three things a technology solution should be able to offer to e-commerce businesses to serve their logistics needs - integration, automation, and optimization.
Take the case of Ramco, which provides logistics technology using unified cloud-based software that covers the needs of third-party logistics, freight forwarders, and courier or parcel service providers.
The solution supports these businesses in strategic ways:
Third-party logistics providers can determine the best fulfillment rates to ultimately improve customer satisfaction levels
Freight forwarders get end-to-end visibility into their supply chain and thus get the flexibility they need to optimize their revenue and margins
Courier service providers can maximize yields and improve responsiveness in an omnichannel environment
AI driven Put Away / Pick instructions, Prebuilt connectors working in tandem with Robotic solutions for the warehouse to handle the pace and volume, Automatic Order Streaming are technology-driven solutions
Mobility Solutions with scanning capability to improve accuracy and productivity in the warehouse etc. are some specific solutions developed in this regard
What technological capabilities allow a faster realization of revenue?
The integration of the software with e-commerce systems and marketplaces streamlines the flow of information and connects multiple data sources to provide a comprehensive view of orders, inventory, fulfillment centers, sales channels, and customers in a single place. Since it allows you to be connected to warehouse operations, you send orders to your customers in the most efficient and cost-effective manner.
Real-time tracking of orders and insights into the business means that you can view the history and status of every order as it moves from picking to packing to shipping. You also get in-depth inventory forecasting reports and recommendations that inform future inventory related decisions.
Moreover, a future-ready technology means that you can easily adapt to changing business scenarios, customer demands, and regulatory requirements without having to overhaul your systems or doing patchwork to introduce new features or upgrades.
The right technology can help create a productive cost-savings oriented environment for e-commerce businesses
Implementation of such technological innovations results in better shipping and order fulfillment, happier customers and more loyal conversions for the long-term.
It reduces operating costs

It reduces the errors in order processing

It results in faster conversion of an online window shopper to a paying customer

It is capable of handling reordering or rerouting of goods

It helps the staff make the best shipping decisions where they can offer different rates for different shipments to gain significant savings
Technology can play more than a supporting role in the area of e-commerce logistics. It can transform how you serve customers and pave the way for innovations. The question to ponder over is - how are you leveraging technology to lead the future of e-commerce logistics?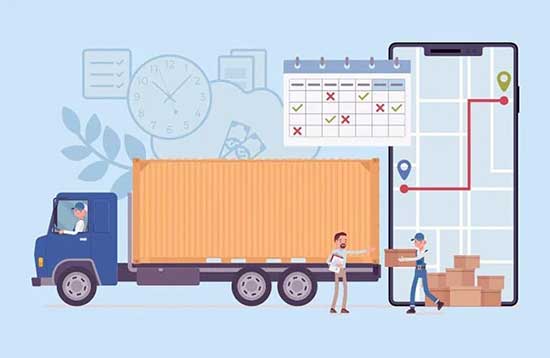 Lets Start Driving Revenue