Aviation being an asset intensive industry, depreciation of assets becomes an arduous task for the finance department in an organization. Organizations look for more appropriate methods other than Straight Line or Diminishing Balance to depreciate assets like Rotables which can regain life after overhaul.
The most interesting method from my point of view is managing depreciation cycle of the Rotable assets based on their usage until the next major maintenance activity. The clear advantage of this method of depreciation based on actual usage gives a fair value of depreciation. The AICPA Airline Audit and Accounting Guide suggest this method of depreciation as - Deferral method and Built-in overhaul method. However, implementation of this method without errors is a huge challenge considering the amount of data it relies on from systems external to the finance system.
With an integrated Ramco's Aviation software, we have customers running depreciation of their Rotable assets automatically at the end of each period without any human intervention. Ramco Aviation ERP framework allows setting up various advance policies within the Usage Depreciation method based on the unique differences of assets even within the Rotables class. Different methods of Usage depreciation available in Ramco Aviation ERP are listed below -
| | |
| --- | --- |
| Usage - Life to Phase-out | Depreciation of Assets based on their Usage [flight cycles, flight hours, etc.,] until their Useful life. At the end of useful life, Book Value is written-off & asset retired. [Life Limited Parts] |
| Usage - Life to Overhaul | Depreciation of Assets based on their Usage [flight cycles, flight hours, etc.,] until the next Overhaul activity.At the time of Overhaul, Asset cost will be written-off and the Overhaul cost capitalized for further depreciation. |
| Usage - Time to Next CME Event | Depreciation Assets based on their Usage [flight cycles, flight hours, etc.,] until the next Major Maintenance activity other than Overhaul. |
| Usage Remaining Over Interval in FA | This method gives flexibility to Fixed assets Managers to maintain the Maintenance Interval limit on their own based on experience rather receiving information from maintenance mangers. |
For a seamless connect with the Maintenance functions, the Maintenance Asset Tracker function of Ramco Aviation ERP efficiently links up the Rotable Components and Asset Ids for tracking usage of assets from Maintenance program. With Capitalization linked to the asset overhauls and the component feeding in the hours for usage, the role of Fixed Assets Accountant is limited to review the exception and confirming the go ahead for the depreciation accounting. Not just that, events such as Exchanges, Scrappage, Phase-outs etc are instantly recognized in the Fixed asset system.
Having implemented this function for many of our customer organizations, 'am increasingly convinced that requirements such as the 'Built in Overhaul method of depreciation' can in reality and spirit be accomplished only with the help of a solution that works on a truly online and integrated principle.
With the Usage based Depreciation function of Ramco Aviation Solution, we do have many of our customers not looking at this as an arduous or an impossible task anymore.
Feel free to connect with us at contact@ramco.com for any Aviation related queries.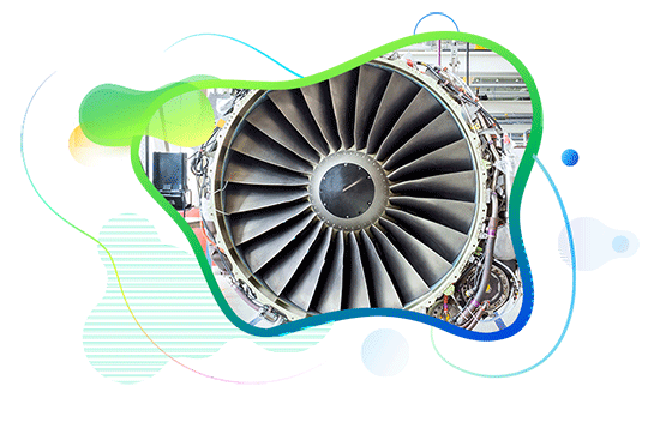 Contact Us for Next-Gen Aviation Maintenance Software