In this era of modern aircraft, Loadable Software Airplane Parts (LSAP) is becoming an integral part of Aircraft Configuration. LSAP along with the relevant Hardware parts constitute the Loadable system whose functionality can be modified or changed by just updating the loadable software parts.
The major advantage of this is as follows:
Helps Airline Operators to modify the configuration of systems without physically modifying or replacing hardware components
Significantly reduces the number of LRU (Line replaceable unit) spares to be maintained in inventory
To carry out Engineering Changes and to reduce snags with ease
To manage the software loading within the TAT (Turnaround Time)of the aircraft for the next flight
Virtually all the software is airplane loadable, which allows for flexibility in adding new functionally, fixing software problems, or modifying software to accommodate re-designed hardware. But on the other hand, it also adds complexity to the airplane configuration management process. There are numerous reasons why a given software part could change during the lifetime of the airplane. The configuration of the airplane must be known and tracked during all of these changes to maintain operational approval for the airplane. For an airline to operate & maintain an aircraft having these loadable systems/software, the following processes should be implemented:
Procurement of Loadable software parts & Loadable LRU: This phase involves ordering loadable software Parts & relevant LRUs from OEM, by listing out the software parts to be loaded into the LRU
Software Libraries Management: OEMs recommend airline operators to have a well-established and maintained software library, for maintaining Loadable software parts spares and updated software as a part of engineering changes happening from time to time
Preload Loadable Software Parts into Loadable LRU of the Aircraft: When a loadable LRU is replaced, the Loadable software certified for the Aircraft should be loaded into the incoming LRU. Operator can achieve this by requesting Suppliers to perform the same or by performing in their own maintenance shops using shop loading equipment
Conformance of Loadable Software Configuration with Authorized Aircraft Configuration: This may be the most difficult task of all, as the operator needs to maintain record of all the loadable software parts available in an Aircraft and its conformance with the approved Aircraft configuration. Such a process should also ensure that, all the changes undergone for loadable software parts arising out of the Service Bulletin/Airworthiness Directives/MOD are documented and readily available for any regularity authority inspections
In the case of older Boeing 737 & Airbus A320 loaded with 30 software parts, changes were occasional, which made it possible to track them in a sheet of paper. New-age fleet such as the Boeing 777 which has 120 software parts and the latest Boeing 787 Dreamliner which has around 300 software parts are loaded to around 1400 to 1500 locations, making the process of tracking in a sheet of paper no longer viable.
Now the question that would arise is how this process can be done efficiently. This throws light on having an Engineering Data Management System (EDMS, an M&E/MRO system) which can efficiently manage this process. Such an EDMS would be able to maintain the configuration control of the aircraft like comparing the current "As-flying" configuration with that of "Authorized Configuration", logging and tracking change requests throughout its execution cycle, tracking discrepancies, generate various reports for Regulatory Authority inspections as well as for internal reference purposes. The EDMS would also be flexible enough to interact with aircraft OEM's web based software configuration tools by importing and exporting data in XML formats. The additional feature like alerts on impending due task as well as on prevailing status of engineering changes will also be of additional value.
LSAP Management of Ramco Aviation Suite addresses this modern aviation need. With customers, who have gone Live for their B787 fleet, Ramco has proven that its solution can deliver the needs expected by an operator to efficiently manage the next generation fleet like B787 Dreamliner and associated LSAPs.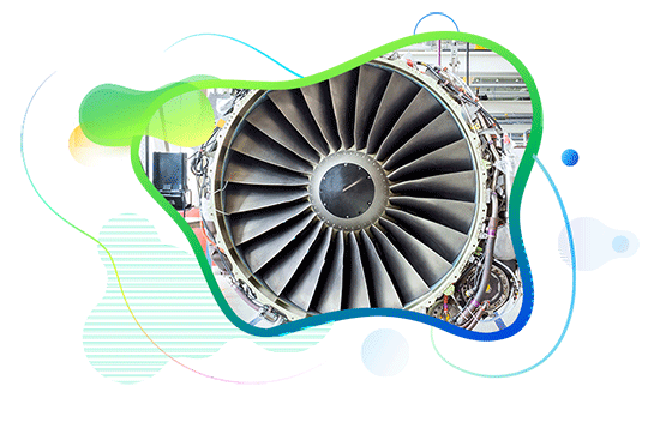 Contact Us for Next-Gen Aviation Maintenance Software