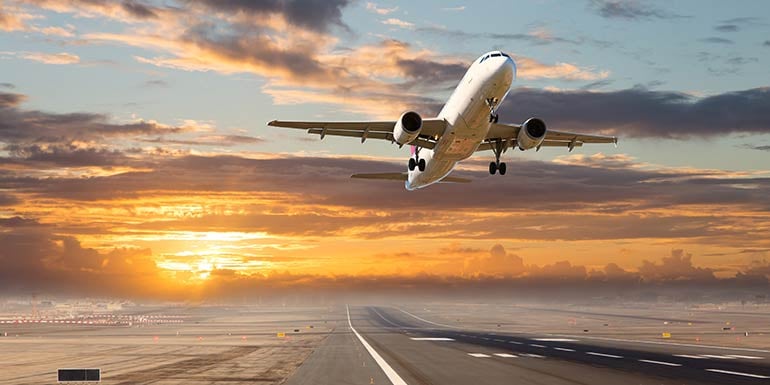 The spare parts inventory management business is essential to the operational efficiency of an airline. Preventing an aircraft-on-ground (AOG) situation is the foremost priority for airlines, because, every minute that the aircraft is not flying, it incurs huge loses. Numerous solutions are now available to help reduce lead times and cost, but with growing competition and airlines wanting smaller inventories, the most critical strategy is to have the right part at the right time, while retaining its competitive spirits.
The Aviation spare part industry is cluttered either with suppliers like OEMs, Licensed Part Manufacturers, PMAs, Part Traders, Part Locator Services etc., or, with the Airlines and MROs that use these parts. There exists a spectrum of methodologies by which inventory is managed like Owned stocks, Pooled Stocks, Consignments, PBH etc. Multiple outlets, distributors, wholesalers, and manufacturers, are all intended to improve profitability of the overall system, optimizing the relationship between the cost of maintaining inventory and the revenue generated by that inventory. Imperfect stocking or buying/forecasting decisions can result in accumulations of excess inventory at some points and deficiencies of inventory at other points. Maintaining enough inventory to meet the operational/customer demands, while not investing too heavily in stock that ultimately become obsolete, can be challenging.
At Ramco, we are always striving to bring in innovative and new technologies that can tackle this fundamental problem of lack in IT infrastructure that connects the various nodes in the spare part ecosystem. With right visibility and access, the unused/excess stock that is present with one player in the ecosystem can ideally solve the AOG situation of another, provided both are seamlessly connected at the right time, eliminating supply chain bottlenecks.
Ramco Part Anywhere, our Peer-to-Peer Stock Management Solution provides a system by which users can cost-effectively and profitably equalize inventory, seamlessly display and view each other's real time stock statuses, facilitate the movement of items across geographies and markets, and track their delivery statuses. The solution allows quick and efficient access to end users' part buyers, to assess the part's availability and also lets them Check, Evaluate & Place orders on One Click from a Single Screen.
Using the latest B2B connectors and state-of-the-art Stock Management APIs, the 'stock search' screens and 'material procurement' screens of Ramco now provide smart popups that show not only the internal stock availability but also the real-time stock position of connected suppliers. This would enable the material planners to conveniently initiate buy actions directly from any of the connected parties, just as they do an internal stock transfer. The demand once raised will then be propagated through Stock Replenishment/Buy APIs or Aeroxchange powered B2B connections to the end supplier and the status of order right from acknowledgment, shipment to delivery is tracked and presented to the end user. If both the supplier and the end customer are on Ramco's platform, then back-to-back transactions will be created automatically in their respective systems, allowing quick response and timely delivery.
The possibilities of a connected ecosystem are endless and by bringing in all the stakeholders involved in the spare part business into a single network would bring in much needed improvement in accuracy of inventory lines, location and logistics information.
With shortage of skilled labors, high lead times and reduced investments from airlines slowing down the sector's progression, getting connected and sharing information can allow each of the connected parties to improve their inventory modelling, allocation and planning, and better serve a wider scope of customers.
For more, join our webinar where our Customer Netjets shall be speaking on how they leverage Ramco Part Anywhere to reduce AOG time: Join here.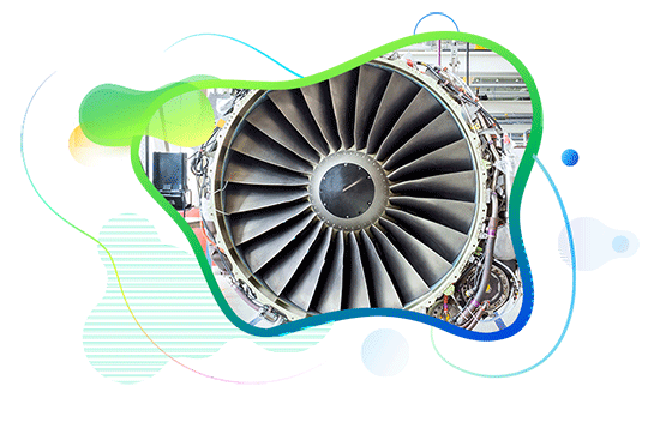 Contact Us for Next-Gen Aviation Maintenance Software