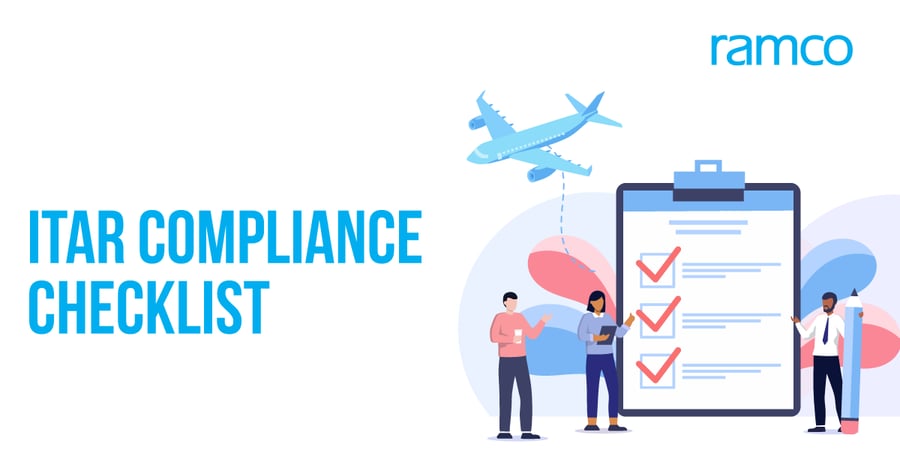 Smart aviation software is the key to ensuring compliance with one of the most complex regulatory systems in the world, ITAR
For something as crucial as defense-related parts movement across the globe, it is inevitable that every aspect of it is run through a fine-tooth comb to doubly ensure the parts do not end up in unauthorized hands or for unauthorized purposes.
Working in this area, International Traffic in Arms Regulations (ITAR) monitors the export and import of defense-related articles and services on the United States Munitions List (USML). USML is a list which comprises articles, services and technology that have been categorized as something specific to defense and space-related by the United States federal government. The U.S. government has made it mandatory that all manufacturers, exporters, and brokers of defense articles, defense services, or related technical data must be ITAR compliant.
ITAR compliance in the Aviation Supply Chain can be quite a taxing job. The reason? Some parts used in the defense segment are also used in commercial aviation, and it becomes tricky to categorize them according to its use in each of the segment. Also, the high frequency and volume of movements across the globe makes it challenging to track it at every level.
Aviation ERP systems, comprising of advanced defense software modules, can be of great help when it comes to enabling ITAR compliance by addressing the following 6 key requirements.
Part Classification and Codification: Identify whether the parts are under USML or Bureau of Industry and Security (BIS) and classify them under ITAR or Export Administration Regulations (EAR) respectively.

Once classified,

maintain the other export-related data pertaining to the parts like Export Control Classification Number (ECCN), manufacturer's name, country of manufacture, HS Classification Codes,USML Category, ITAR Category, in the Item Master.
End User / End Use Control: Know your customers well and maintain a meticulous record of their credentials like Data Universal Numbering System (DUNS) number, regulatory certification, geographical location, and the intended purpose of the item's end use.
Export License Management: If the product is under ITAR or EAR, export license management is necessary for the exports and re-exports. Ensure that you maintain license applicability for the part number granted, including the child part, and confirm it adheres to approved limits on the quantity and commercial value. It is also necessary to maintain license grant details for end users, and include information on end use purpose, export country of origin and destination, freight forwarder allowed to carry out shipment for automated screening and control.
Screening & Transactional Control: Screening is an important function, to be automated during the process of shipping. Parts are screened for ITAR applicability and license applicability. In addition, the screening should automatically determine if the export shipment requires an Automated Export System (AES) filing and record the unique Internal Transaction Number (ITN) in shipment preparation. If any of the ITAR related data is incomplete or missing, shipping will be withheld.
Commercial Invoice Forms: Commercial invoice forms generated for export shipping should include Destination Control Statement, Licence Number under which the shipment is exported, Part Number under ITAT along with ECCN number and ITN number from AES.
Audit Requirements: Every single change you make to master data regarding Part Codification/Classification, Licence Management, End User profiles and all the transactional logs involving the ITAR parts, it needs to be captured systematically with information on personal details, date and time, and purpose of creation, modification and cancellation.
Organizations involved in dealing with ITAR related parts have a serious responsibility of adhering to ITAR compliance regulations. Any deviations will result in high penalties and may even be barred from future exports. It is imperative that good aviation software backed up with the process discipline is utilized, that will facilitate compliance in the most efficient way.

This is the first part of the three part series on Defense Requirements by Saravanan Rajarajan. Stay tuned for more.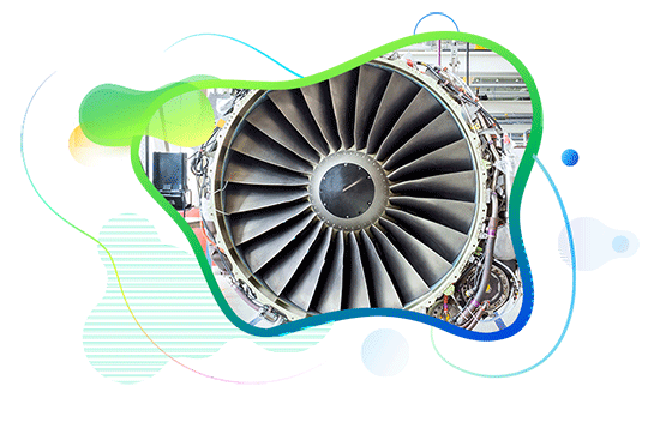 Contact Us for Next-Gen Aviation Maintenance Software