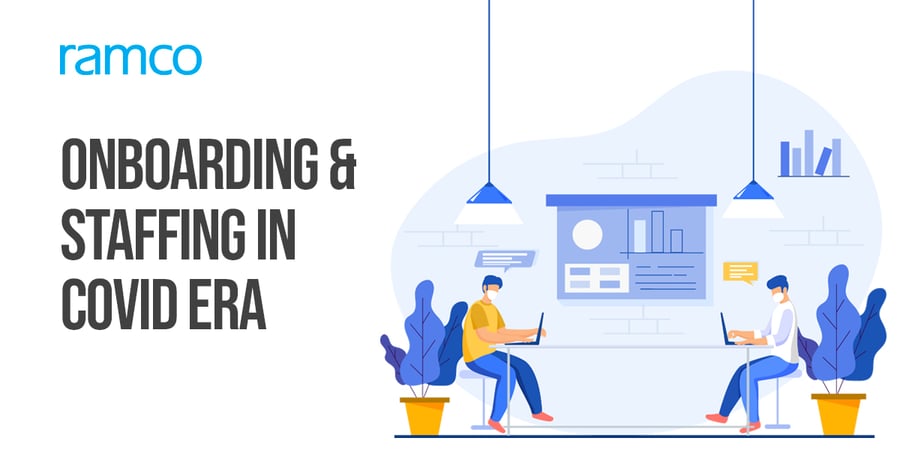 As the world is coming to terms with the new norm in the COVID-19 era, businesses and organizations are rolling back pay cuts and layoffs. Many organizations have begun strategic hiring to stay ahead of the curve. In this evolving environment, hiring managers and recruiters have to quickly adapt to new, efficient methods to attract the right talent.
Now more than ever, HR processes are relying on technological systems and processes. From the screening process, offer management, onboarding, contracting to payroll, the HR have to deal with an international and much more diverse workforce.
Interviewing and assessment
Virtual recruiting brings with it many challenges in terms of assessment and onboarding because of the diverse nature of the workforce. Vendors, part-time employees, remote candidates from around the world and the contingent workforce have gained more importance, which only means that payroll systems and processes have to be more inclusive, efficient and comply with regional statutory compliance. Plus, Gen Z candidates are actively seeking employment at tech savvy organizations. Some tips for conducting interviews include:
Get organized. Make sure all parties have all the required equipment and software for the interview

Send in the candidate resumes well in advance to the interviewers, share all their details and ensure they review all the information before the interview

Have back up plans for technological challenges

Follow professional etiquette and make sure the background is presentable, there's enough light and do sound checks before the interview

In case there is group discussion or interview, then the meeting software has options to collaborate online or offline, in the context of the interview

Assign a host and a moderator for group interviews

Set up more organized first round interviews by asking the candidate a set of prepared questions beforehand. In fact, you can encourage a response through a pre-recorded video and do one better by recording a video of all the questions you want to ask them
Digital channels and online job portals
Another trend here to stay is the current day LinkedIn profiles. Candidates are almost exclusively using online platforms to apply for jobs. It has become a go-to platform for many professionals to create and maintain their personal brands, actively engaging, upskilling and expanding their networks.
Yet another noteworthy development is the increase in the number of company job portals. Many corporations have upgraded their systems and gone over and beyond with their career pages. They are opting for integrated staffing solutions because reputable staffing solutions offer application tracking processes, real time tracking, faster and more efficient systems. Plus, they offer flexible analytics and reports addressing needs of various critical business dimensions.
New shortlisting models
Most organizations are using technology for just about 10% to 15% of their hiring process. But technological solutions can improve 70-80% of your hiring process. The number of applications per job has substantially increased, which means the key solution is digital platform. The manual hours in tracking and onboarding can be impractically high. As these are strategic hires, it's important to be able to fill the positions sooner than later. And because organizations are able to hire world-class talent because it has never been easier to acquire a global workforce than it has ever been, you can face a very big competitive disadvantage if you get left behind.
Flexible, sophisticated systems are the smart way forward. Not only will it help you with compliance, you will be able to focus on finding the right fit. You will be able find the source of your leads, analyse the most successful platforms and begin to optimize your hiring. Immediate hires mean economies of scale for organizations looking to fill the positions and prove to be a blessing for candidates actively seeking jobs. This is also vital to establishing company culture and a starting point to fill the gap of personal touch, that remote hiring poses.
When the hiring process and assessment models are in order, HR professionals can shift their focus to candidate experience and quality hires.
Trends to observe
Ensure that training is done diligently with a proper induction and more frequent one-on-one progress checks. This can also help you determine probation periods and help build mutual trust. Plus, it gives the potential employees freedom and opportunity to be sure before they get into a legally complex and binding agreement.

Include and encourage virtual team tea / coffee breaks as it gives new hires a chance to get to know their team members better, in a more candid and relaxed environment.
But most importantly leverage on technology and collaboration tools. Apart from helping you overcome remote hiring challenges, it will optimize your hiring consistently, in objective ways.
When done right, a technology driven approach can prove to be very useful in the long term, enable a more personalized experience to the candidate, even in terms of being an inclusive organization. And eventually, lead to better performing teams.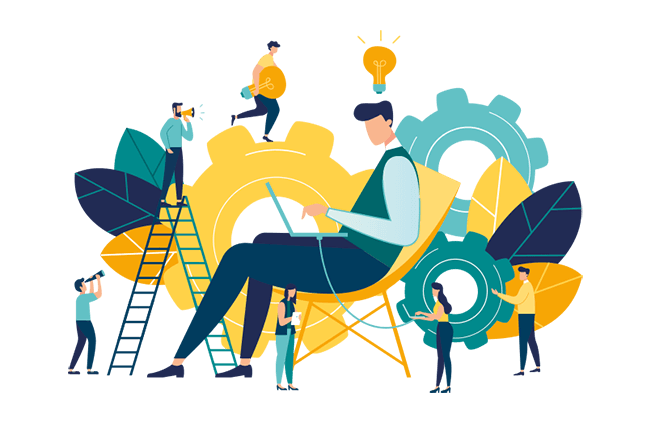 Contact Us for ERP Software