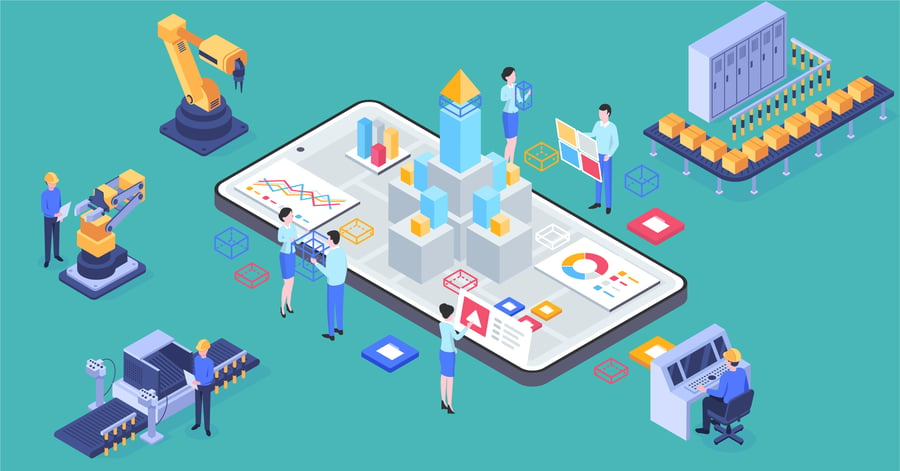 It is essential for modern business organizations to achieve optimum utility of assets and efficiency of operations. In fact, the performance optimization is a key factor in achieving business leadership for such enterprises. Present day Organisation understand an asset in operational status generates revenue for them and on the other side a non-operational asset leads to business losses as well as customer dissatisfaction. Still, we can see businesses around us who are managing their assets via manual processes such as hard copies of asset register or sometime excel tools. We must understand that the manual operations and lack of visibility usually leads to less-than-ideal outcomes. That's where an advanced technology-driven asset management software can be a gamechanger. The software enables organisation to track every detail of the asset through desktop application as well as mobile apps and empowers managers with the ability to make changes to the operations even when they are away from their workstations or traveling. With almost everyone using smartphone these days, the mobile asset tracking software offers the following 8 distinct advantages for businesses:
Mobile Asset Registry

An advanced

ERP system

would act as a centralized register that can provide all the information related to different assets in real-time. Users can access the information on the mobile phone and enjoy greater productivity and visibility.





Identification of ghost assets

Every business usually has some assets which are mentioned in the records, but not available physically. Large enterprises might have numerous such assets that are listed in the accounts, despite not using them. As a result, they keep paying taxes for such assets unnecessarily. Dynamic mobile asset tracking would enable identification of such ghost assets.



Accuracy of location

Mobile asset tracking can give managers the ability to check the location of any asset from anywhere, and anytime. They don't need to be physically present in office or log into their desktop to find out the exact location of each asset. This provides greater flexibility and efficiency in asset management.

Minimizing asset loss risks

Theft or misplacement of assets is a recurring risk, but it can not only adversely impact efficiency, but also add to costs of purchasing the same assets again. In fact, it is estimated that over 90% of businesses are victims of asset theft. Mobile asset tracking reduces this risk by offering visibility of each asset.

Fault Reporting from Anywhere Anytime via intuitive UI

Asset management mobile apps also Users to scan barcodes, QR codes, RFID tags etc using the mobile phones. It helps in reducing the cost of purchasing scanners for this purpose. Addition to this mobile apps allows operators of the assets or technicians/mechanics to easily report any fault observed on asset. For reporting the fault all they have to do is use the mobile app, scan the asset barcode/ QR Code, take pictures of the fault etc. Today's mobile apps even comes with the microphone feature wherein instead of typing the fault description all user have to do is talk to phone and app will take care of converting the speech into Text. The power of interconnected system is such that the information of the reported fault reaches to Maintenance supervisor withing no time through actionable notification on his/her mobile phone. Within seconds supervisor can approve the service request as well as assign the right maintenance personnel to fix the fault. Mobile app also helps supervisor to choose the right maintenance personnel based on his/her proximity to the assets, skillsets required to fix the fault etc. If the maintenance job has to be outsourced system can check the past performance of the subcontractor and verify the required skillset and suggest the subcontractors for the maintenance job based on the ratings.

Easy asset maintenance

Asset maintenance is a crucial aspect of asset management. Timely maintenance can keep assets in good shape, prevent breakdowns and cost of repairs. Various maintenance activities such as inspections, preventive, corrective etc can be easily performed from mobile devices. Mobile apps also help maintenance personnels to record the inspection results, latest asset condition, records actuals such as material consumption, time spent as well as tools utilized during maintenance activities. Mobile apps also provide capability to raise material requests from stores as well as raise purchase requestions in case material is not available in stores or any outsources services are required.

Check-In & Check-Out

Check-in & Check-out is crucial for asset tracking as it gives visibility of who is using which asset. The mobile asset tracking solutions ensure that managers can track every asset and find out about its usage and location.

Maintenance tracking

As mentioned earlier, asset maintenance is crucial for ensuring smooth functioning of different processes. An asset management software can help seamlessly schedule and monitor maintenance activities. One can also set recurring alarms to ensure timely maintenance of business equipment. Asset management mobile apps also allows to capture the customer satisfaction surveys once services has been performed by the maintenance personnel.
Conclusion
In an era where everyone is used to working on the move or from out-of-office locations, it is important that the business operations don't remain deskbound. By using an advanced asset management software offers mobile asset tracking abilities, business leaders can get accurate data about each asset, and have real-time visibility of each of the asset. As a result, it is possible to make well-informed decisions and achieve consistently better business outcomes!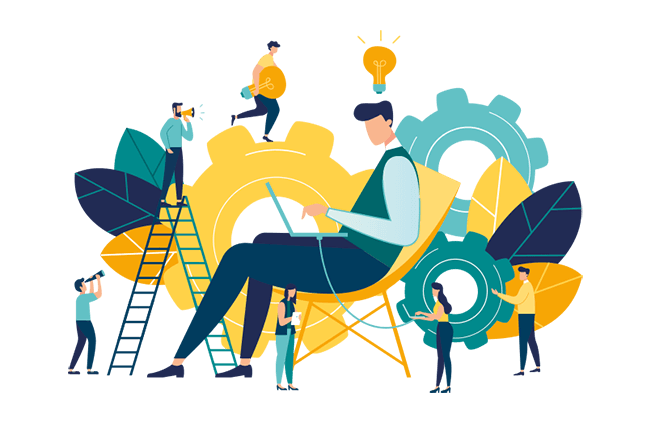 Contact Us for ERP Software