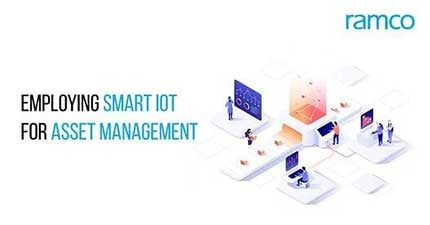 IoT enabled Smart Asset Management will enable your assets to interact with the systems that will help organizations transform their business digitally
5 quintillion bytes of data - that is 5 with 18 zeros! That's the amount of data produced every day with the Internet of things (IoT). Companies put this data to work - to predict the future state, problems, and opportunities in their business operations before they even become evident. Machine learning (ML) algorithms and models can be developed based on this data and it can provide artificial intelligence (AI) capabilities to systems.
The IoT world is exploding with a humongous amount of data, low-cost sensors, affordable connectivity, scalable cloud platforms and smart machine learning tools. Also, technology companies are increasingly developing innovative solutions to provide their customers with ways to connect things that will radically change their business operations. According to a study conducted by Cisco, in the next 10 years, organizations will adopt IoT solutions close to 8 trillion dollars and 25% of this will be from Asset Utilization. Asset management is one of the principal areas where IoT is widely used and insights are derived for predictive analysis.
Primarily, heavy industries with revenue generating assets such as logistic companies and equipment rental companies face the problem of lack of visibility around performance, efficiency, utilization and condition of their assets. According to a research, 66% of these organizations have become more cognizant of the value that IoT enabled smart asset management systems can generate and are implementing or planning to implement the same in the near future.
Employing IoT for asset management can digitize and optimize asset maintenance functions. For instance, asset manufacturers (OEMs) will be able to access customer data pertaining to their assets and can constantly improve the customer experience by analyzing this data and deriving powerful insights with respect to asset health, maintenance priorities, equipment efficiency, predictive analysis and insights for decision making. Forrester Research has predicted the IoT will become "the backbone" of customer value as it continues to grow.
For instance, let's consider the instance of a turbine monitored by an Asset Management System with IoT capability. If it overheats, the system can, in real time, send an alarm to the Operations Engineer or Maintenance Manager with all the details of the turbine with the precise component that is overheating and will also suggest immediate action to be taken. A work order can be immediately created in real time and a mechanic can be assigned to this particular work order based on his or her availability. In case the component is irreparable and needs replacement, a material request can be triggered by the system automatically. Systems with machine learning capabilities analyze such data to develop maintenance strategy and AI for actions in a plethora of similar cases.
Enterprise Asset Management (EAM) software with good integration capabilities, improve the experience of mechanics, storekeepers, asset operators, maintenance managers and also digitally transform mid-size companies to very large organizations. Smart EAM software can bring about a radical transformation in the asset management space by leveraging IoT and building a single strategic system in real time.
More than two-thirds of the entire Asset Management industry is exploring potential EAM solutions with AI and ML capabilities to improve their investment decisions and leverage data generated from IoT to develop different machine learning algorithms and models.
We are headed to the world of data and how we make use of this will change the world we operate today.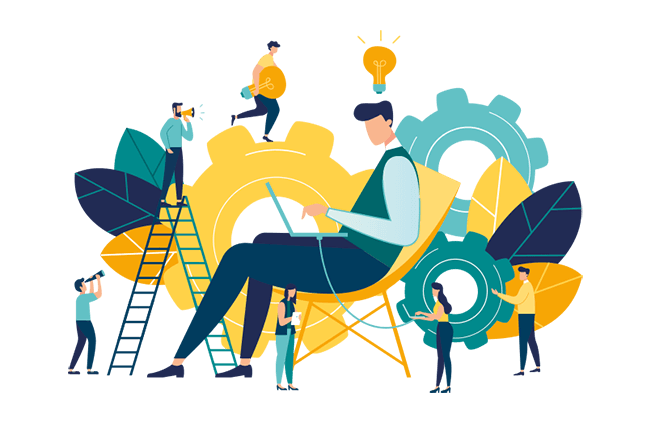 Contact Us for ERP Software