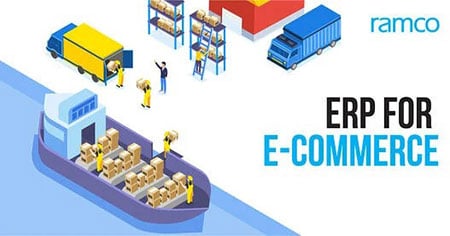 ERP systems can help e-commerce businesses to a great extent. There are stats and market research to prove the fact.
When scaling an e-commerce business, relying solely on traditional techniques can slow down the process and increase the costs. On the other hand, modern-day ERP solutions do the exact opposite: quicken the process and reduce the cost.
Don't believe it? Here's exactly how ERP will help you grow your e-commerce business:
1. Operations
An ERP system can enable customers to view their order status, track their shipping details, and know the inventory availability. This means that your workforce can now focus on core business functions instead of managing all the tasks. Additionally, the chances of human errors, re-works, order backfires, etc. will decrease to almost zero.
Either way, an Enterprise Resource Planning solution will make the operations smoother and diminish the costs.
2. Finance & Accounting
Finance & Accounting ERP can help you view end-to-end business finances. You can monitor and manage your capital. Moreover, you can generate sales reports, balance sheets, P/L statements, and much more, to bring clarity to your financial information.
To keep it brief, Finance ERP integration can help your organization with flexible bookkeeping, impeccable reporting, and unparalleled financial consolidation. This will help establish hassle-free relations with vendors and customers.
3. Inventory management
One of the things that can hurt a retail business is terrible inventory management. Understocking or overstocking happens quite often with stores which do not have clear visibility into their inventory, among other problems.
With an effective ERP, such errors can be eliminated. You can get real-time sales details and reports on what sells and what doesn't. Based on that information, an ERP system can notify you about the stocks of products and approximate time of when the new stock will be needed.
In short, this will help maintain a check on inventory and hence reduce the cost.
4. Delivery
You had your warehouse stocked correctly. You did the marketing right. And now it's time for delivery.
When you are scaling an e-commerce business, generating individual invoices and doing all the things that a small-scale business will do is exhausting and a money-burner. In such cases, Transport Management Systems can come in handy alongside the accounting software.
You can get the processes running almost instantly. From documentation and shipment to proof of delivery, everything can be accessed from one place if you use an efficient ERP solution.
5. Customer Satisfaction
Everything mentioned above, from up-to-date product information to tracking details, serves as a customer-pleaser. A hassle-free experience is what purchaser expects, and a complete ERP solution will give that.
Additionally, you can practice other marketing strategies to woo the customers. Things like sending an excellent welcome email or giving offers to newly signed-up users can help turn prospects into customers.
Overall, an ERP system can build a long-lasting, recurring revenue source. ERP has the power to scale e-commerce business. From inventory management and operations to marketing and customer satisfaction, automated ERP solutions can give the power to skyrocket your e-commerce business.
So, which ERP system are you integrating?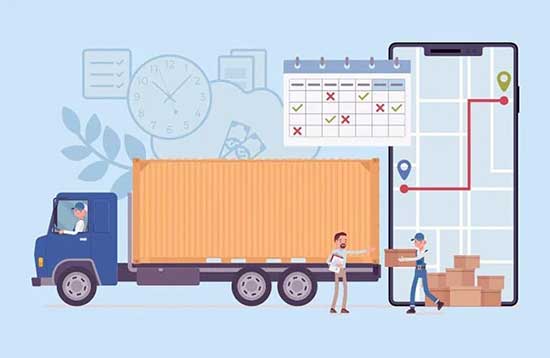 Lets Start Driving Revenue