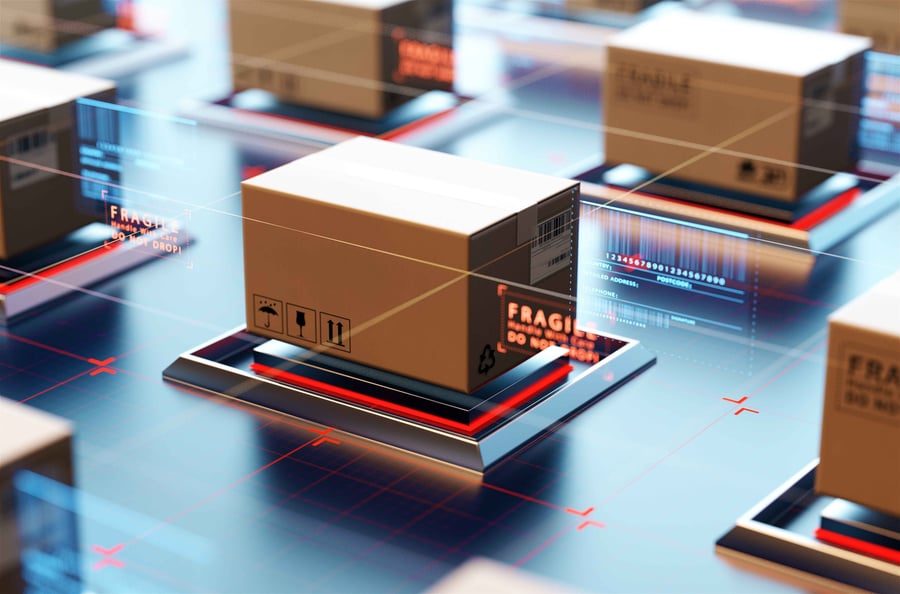 Technology has remarkably changed the face of Supply Chain / Logistics industry over the last two decades. Thanks to the technology, the industry is almost achieving near-instant delivery times – a feat that only existed in the realms of science fiction. By 2030, automation is likely to transform the work of supply chain managers to an agility-based, transformation-oriented role.
The Work Paradox in Supply Chains
The truth is, while automation has reduced the effort required in areas like procurement, maintenance, production planning, etc the overall hiring in Supply Chain space continues.
A DeloitteAccess Economics Report notes that the Australian workforce is poised to see "sound growth in the next five years & relevant workforces will grow from 145,000 persons in 2016-17 to 161,000 persons in 2021-22", which will be an increase of about "16,000 workers at an annual average growth rate of 2.1%."
So Why Is Automation Not Killing Jobs?
A good example of automation creating jobs is the ATM phenomenon described by David Autor, an MIT professor. Before ATMs were introduced in the US in the 1970s, there were about 250,000 bank tellers. But, after the introduction, the number of tellers rose to about 500,000. What happened? The new ATMs took away the rote tasks and reduced costs of operation. As a result, it allowed the banks to open more branches and as a result leading to the creation of new job positions. On similar lines, thanks to the digital revolution, several career paths are likely to evolve in Supply Chain space as well.
How are Supply Chain Management career paths likely to be in 2030?
Here are four supply chain career paths that could be transformed by the disruptive forces of technology.
Production Planner becomes customisation leader
In this position, the product planner will be working with IoT-equipped machinery that guarantees precision. The manager will also work with collaborative robots that can not only be reprogrammed in a matter of minutes but can also sequence simulations, that will help test thousands of work paths in a matter of seconds. As a result, the production planner role evolves – turning into that of a master craftsman. The nature of the new job allows them to plow the business to profitability by promising batches of batches of one.
Demand Planning Manager becomes a commercial troubleshooter
Thanks to automation, the demand planner will be equipped with real-time drill down to transactions, cloud-based planning systems, multi-purpose ERP softwareand learning algorithms. The demand planner will be empowered to easily solve supply-demand balancing problems, prioritise, and even analyses problems that arise at the transaction level. That way his role evolves from that of demand planning to that of a business creator.
This new job role will reward those that are able to figure out who get expedited while there is still enough time. The manager's excellence will be pegged not on any accuracy to their forecast or how perfect they are in their orders but by their commercial impact.
Logistics Manager becomes customer satisfaction director
Automation and analytics in fulfillment centers will increase the number of options that are available to plan a route, confirm the customers' readiness to receive their shipment or even build a load. Automation makes it easy to perform late-stage custom packaging. It also makes it easy to plan and deliver the shipments over a number of channels like Uber, and even drones. As a result, it makes the work of the supply chain manager the most interesting in the supply chains. But, what makes it even more exciting is the customer contact at the point of delivery. It gives them a chance to make a good impression with the customer – and as a result help renew the business.
Sustainability leader becomes resource utilisation manager
While sustainability has been around in supply chain for quite some time, technology is bringing in other angles with stronger financial impact. For example, automation brings about precision in operations. AI coupled with machine learning helps supply chains monitor resource consumption leading to optimal resource utilisation. As a result, resource utilisation could carve out a highly regarded career in supply chains by 2030.
Dealing with challenges
The ongoing globalisation, highly evolving consumer and employee preferences and the increasing intensity of competition are likely to impact on how managers will approach supply chain management by 2030.
Here are some of the areas that will be giving the management sleepless nights:
As technology keeps on growing, and the number of millennial workforce keeps increasing, Supply Chain Management will be a different ball game altogether. That means by 2030, the job market will be candidate driven. As a result, the management will be forced to adopt more millennial-friendly talent attraction and retention strategies. Again, the managers will be required to make the employee understand their roles and the value they will be offering to the consumer. Besides, there will be an increased need for employees to formulate strategies that will allow them to work closely with institutions to help build a better workforce.
Readiness to adopt technology
We are living in a digital era where disruption happens almost every day. Besides, customers are expecting newer and fresher services or products faster than ever. The future looks scarier. To stay safe, supply chain managers need to be ready to invest in new technologies. But every investment comes with some risks at every turn. So it's not a matter of just adopting the technology, managers will be required to measure ROI of investments. That includes designing efficient workflows that will shed light into the performance of various processes, among other equally important strategies for measuring ROI.
Management will need to be prepared and be ready to respond effectively to roadblocks that prevent employees from performing optimally. Today, there is an increased need for technical competency within the supply chain management. As a result, we end up having managers who can assess performance by poring over spreadsheets but can barely communicate with team members.
A study conducted by Prof Amrik S Sohal in conjunction with Supply Chain Logistics Association of Australia (SCLAA), GS1 Australia, and the Australian Food and Grocery Council (AFGC) sees a Supply Chain Management future that will heavily require "soft skills – communication and teamwork." That means the demand for soft skills will increase by 2030. Companies, for instance, will hire technical-minded people who not only understand performing predictive analytics but also hold great people management skills.
Final thoughts
Technological advancement is poised to change the way supply chain / logistics managers do business by 2030. To perform these new roles effectively, management will need to understand how these new changes that are happening within and outside the traditional supply management function. Based on this understanding, will they able to formulate strategies that help attract and retain talent to serve their customer bases effectively.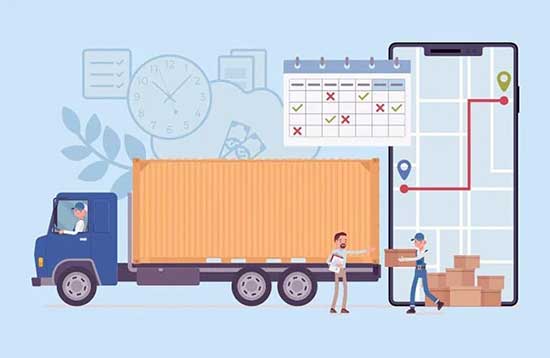 Lets Start Driving Revenue