Supply Chain Operations Reference (SCOR®) framework is adopted by organizations to measure, manage and benchmark the performance of the supply chain. SCOR process and metrics are broad based and can be adapted to any industry or application. As Aviation Maintenance Repair & Overhaul (MRO) is a service, measuring the supply chain management through SCOR framework will open a new perspective for managing the chain.
Aviation MRO's business objective is to fulfill the customer orders. SCOR identifies the unique processes that a supply chain requires to support the objective. For MRO, the customer is normally the aircraft operator and the supplier is Original Equipment Manufacturer (OEM) / Distributors.
Plan (P): Planning activities associated with the aviation's supply chain. In MRO, it includes forecasting customer requirements and managing the existing capacity. Identify the bottleneck capacities like hangar space, special tools or kits, etc... and plan to augment them.
Source (S): This mainly includes the ordering, transshipments, arrangements through freight forwarders, imports clearance, receiving & inspection, and binning & invoice processing. It also includes the contractual agreements for bulk purchases, maintaining the price vendor price catalog & quotes processing.
Make (M): As per the SCOR, creation of content for services is also considered as Make. It includes the aviation maintenance execution of repair / overhauls of engine & components at the shops and line & base checks of aircrafts.
Deliver (D): This includes accepting the customer order, communicating the additional work scope and work progress or delay, packing and shipments, exports, getting acknowledgement of customer service, and invoicing the customer.
Return (R): Customer can return the item back if it fails its inspection process. Similarly, the MRO should return the procured item from the supplier if it fails in the inspection. Warranty tracking for both the customer returns and for the supplier returns are included.
Selecting the Key Performance Indicators (KPI) and building a scorecard is a vital step for an organization to measure and manage. SCOR identifies five core supply chain performance attributes with three levels of metrics. It also recommends scorecards should at least have one metric for each performance attribute to ensure balanced decision making.
Following is a typical scoreboard for Aviation MRO with Level-1 metrics:
Performance Attribute

Level-1 KPI

Definition and Key Processes

Customer Facing

Supply Chain Delivery Reliability

Perfect Order Fulfillment

Percentage of orders delivered on or before customer commit date, in full, in required condition, with correct certifications at the right place.
Cuts across the process of Order Booking by Sales, Receiving and Booking by Materials, Maintenance and Certifications activities by Engineering, Packaging and delivery by Materials and Getting customer acceptance by sales.

Supply Chain Responsiveness

Order Fulfillment Cycle Time

Time taken from order receipt till acceptance of service by the customer.
Total TAT from Order Booking, Receiving and Booking, Maintenance and Certifications, Packaging and delivery, and customer acceptance

Supply Chain Agility

Supply Chain Flexibility

Time taken to plan, execute, and deliver an unplanned significant increase or decrease in demand

Internal Facing

Supply Chain Cost

Supply Chain Management Cost

Direct and indirect cost to plan, source, make, and deliver which includes cost of materials, labor, facility usage and warranty/returns costs

Supply Chain Asset Management

Return on Supply Chain Fixed Assets

Capacity utilization of working and fixed assets like Hangar, Engine and Component Shops, Inventory turns in Warehouse and at shops
It's a known fact that what cannot be measured cannot be managed. In an integrated MRO aviation set up, setting up the KPI and measuring it is vital for achieving desired overall business objective. Ramco Aviation Suite of M&E/MRO Solutions integrated with Ramco Aviation Analytics has the flexibility of configuring various KPI's of SCOR which helps MRO Aviation to measure, manage, improve and benchmark various processes.
SCOR® model is the product of Supply Chain Council (SCC) and is a registered trademark in the United States and Europe.
Blog by: S. Saravanan Rajarajan, Senior Consultant, Ramco Systems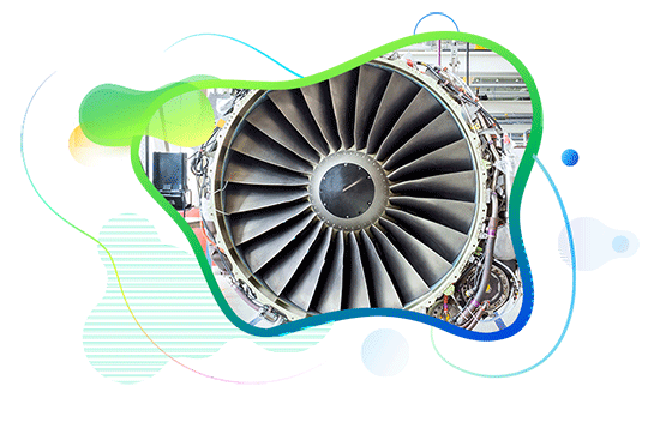 Contact Us for Next-Gen Aviation Maintenance Software