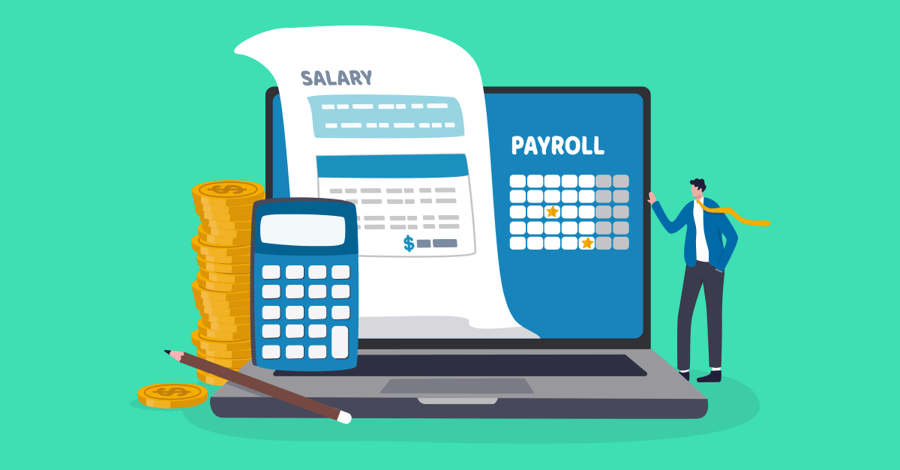 Companies often tend to view payroll activities as crucial, complex organs of their business ecosystem—terms such as retroactive salary increases, employee turnover, tax charges and variable compensation formulas might seem dizzying at first. For mammoth-scale organizations, payroll processing is an activity where correctness, precision and efficiency is sacrosanct.
Cloud, as well as other digital payroll services offer a potential solution for simplifying intricate payroll operations. Many organizations, though, struggle to support existing as well as new payroll systems – especially when it comes to keeping up with technological innovations and tax updates. The probable pitfalls? Lost productivity, unacceptable payroll errors, unhappy employees, inefficient technology investments, and unnecessary chaos for payroll functions.
A sturdy, end-to-end payroll software can offer heightened payroll transformation that goes hand-in-hand with superior digital transformation. Ramco offers just that and more, with a highly capable, best-in-class payroll software for management and transformation, "as-a-service".
Whether your business is already running with a modern and robust payroll system, or you want to support or perhpas build a modern digital payroll function which can address your future business needs – we can help. Ramco operates at the intersection of global payroll transformation and strategy, technology enablement, tax, application management services and risk – bringing a comprehensive set of payroll services as well as real-world solutions that covers –
Global service delivery and payroll strategy model

Process, alignment, and system optimization

New system designing, implementation and deployment

Development of roadmap for digital payroll transformation
Our professionals can help you transform the payroll function intelligently with a complete set of payroll services and solutions, including cloud payroll offerings – allowing you to spend lesser time keeping up with technology and business changes. Thus, adding value to the business.
Potential Benefits of Payroll Management System
Cloud digital payroll management system offers numerous benefits which can help you streamline and modernize your payroll operations. Besides making them compliant with the laws, it -
Improves payroll efficiency and accuracy

Focus the payroll function extensively on value-added activities instead of manual processes

Best-fit regional/global payroll service delivery model

Deploy resources and personnel more effectively

Identify potential tax-related savings

Improve the insights for driving operational and strategic decision-making

Unlock the benefits of cloud – flexibility/scalability, low total cost ownership, technology updates, simplified IT landscape and enhanced security

The simple licensing policy. When you buy Ramco, you buy it all without any hidden costs

Available on-premises, on cloud and as managed services
Make an Impact with Your Payroll Function
Ramco's end-to-end "as a service" approach to payroll management and transformation can help you in designing, delivering, and running an insights-driven and digitally enabled payroll function. This covers digital payroll strategy, process outsourcing, tax strategy, application outsourcing services and more. With a scalable and flexible solution customized to meet your business's unique needs, Ramco's global team of technology, business and HR specialists can do heavy lifting associated with the new and modern payroll services and capabilities. And the potential payoff? Enhanced insights, payroll accuracy, more efficient operations, and tax savings – so that you can focus on more value-added and strategic activities.
The speed with which an organization's payroll team can access the data and extract it into their reports for a more holistic look at the performance enables them to make better and real-time decisions. The faster the data or information can be analyzed and accessed, the quicker an organization can respond to the needs of the employees. And the speed with which the payroll system serves the employees impacts the organization's engagement, retention, and the brand.
As the payroll teams are navigating their way into the digital transformation area, they need to estimate and evaluate their existing systems' effectiveness. The world of business is evolving continually, and so must the payroll and the technology they use. So, without any ado, partner with us to avail our digital payroll services and witness the change across your organization.
Contact Us for Global Payroll