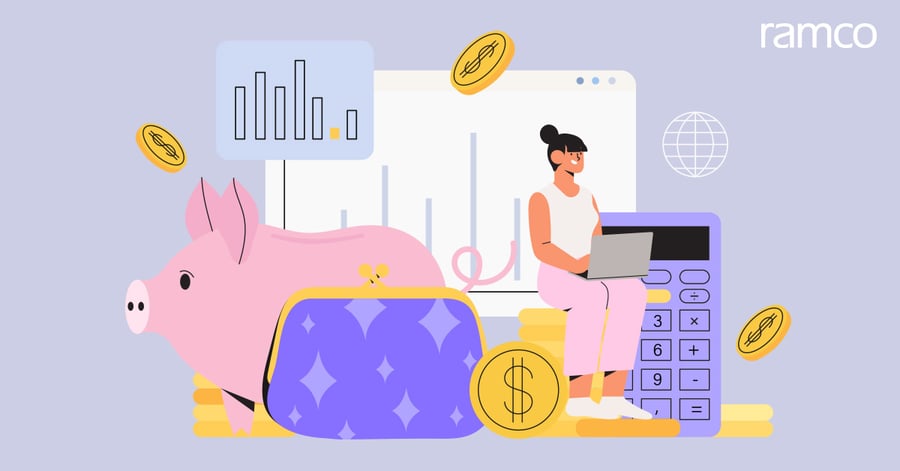 There is no denying that the past two years have witnessed a lot of upheaval in the HR and Payroll operations, owing to the global disruption resulting in economic challenges. HR and Payroll professionals had to navigate new regulations and guidelines to ensure employees' safety and well-being and ensure that all operations are streamlined to give employees a seamless experience.
Key trends that are overhauling HR & Payroll processes
The adoption of hybrid work
With the increasing number of hybrid workforce, there is also a rising demand for a more flexible work culture and use of technology. The onus lies upon HR to elevate employee engagement and experience while meeting their dynamic expectations!
Integration of automation and AI
Forward-looking enterprises are increasingly relying on automation and data intelligence of business processes, which is helping in unlocking new-found levels of efficiency and productivity. This is where HR and Payroll processes need to be revisited in order to align with the organization's transformation objectives. According to a survey conducted by PwC, 37% of HR leaders have already implemented technology to monitor remote productivity and performance1.
The 'Great Resignation'
This phenomenon created a huge gap in the demand and supply of workers across industries, globally. Going forward, organizations may have to hire contingent, gig, and freelance workers to meet the demand for specific and specialized skill sets. HR and Payroll professionals need to realize how they can embrace this shift effectively and lucratively.
Meeting new regulations
As regulations and laws surrounding payroll and taxes continue to evolve, it is essential for payroll professionals to stay updated with the latest developments in order to comply with these changes and avoid potential penalties or legal issues. This requires ongoing education and training to ensure that HR and Payroll professionals have the knowledge and skills necessary to adapt to new regulations and maintain compliance.
Additionally, staying informed about regulatory changes and industry trends can help professionals anticipate and prepare for future changes, enabling them to be more effective in their roles.
Enhance employee experience
With the increasing use of technology, companies are expected to invest in digital payroll platforms and other technologies that provide a positive and seamless user experience for employees. This includes mobile-enabled payroll platforms that can be accessed on-the-go, self-service portals for employees to view and manage their pay information, and automation tools that reduce the need for manual data entry and processing. By improving the employee experience and making payroll more accessible and convenient, companies can improve employee satisfaction and retention.
Accelerating Fluid Payroll – a strategic initiative
Organizations today aim to enhance the efficiency, effectiveness, and agility of their HR and payroll functions. This necessitates the adoption of more adaptable, scalable, and data-driven HR and payroll services that can cater to a diverse and geographically dispersed workforce. Considering this, a fluid payroll strategy becomes crucial. By introducing flexible elements, HR and payroll managers can be prepared to address the evolving demands of the workforce and convert challenges into opportunities.
A synopsis of the prerequisites for a Fluid Payroll Model
Leveraging cutting-edge technologies such as AI, ML, Robotic Process Automation (RPA), virtual agents, and mobile-first solutions to transform employee experiences end-to-end – onboarding new employees, streamlining payment processes to enhancing collaborations.
Revisiting the project management strategy while enabling the team with the right skills, ensuring IT infrastructure and bandwidth availability, adapting to the change, and prioritizing data security.
Considering Cloud-based Payroll Model to improve speed and accuracy, streamline pre-payroll crunch, enable mobile accessibility, and experience scalability as the organization grows.
With the workforce working from anywhere, building a fluid payroll model has become an imperative for organizations. Aptly highlighted by Anil Vijayan, Partner at Everest Group, Rohit Mathur, CEO, Global Payroll & HR Business at Ramco, and Priyanka Mitra, Practice Director at Everest Group in an insightful webinar - Fluid Payroll for Fluid Workforce.
The webinar delves into why organizations must invest in cutting-edge technologies such as AI/ML, RPA, or chatbots to anticipate potential issues and minimize risks. And how HR and Payroll professionals can keep pace with this ever-evolving business landscape.
Ramco is steering payroll transformation, keeping fluidity at the centre.
At Ramco, we are committed to enabling our partners and clients to develop an efficient and flexible payroll strategy through tailored solutions and expert support. We understand that every organization must modernize its payroll model to meet the changing needs of the workforce. And only by elevating workforce experience or fostering employee centricity - can an organization propel forward.
Our suite of payroll processing solutions provides a comprehensive range of services, including the creation of organization-specific rules, ensuring compliance with standardized practices across different geographical locations, and accounting for variations within individual local geographies.
Explore more about Ramco HR and Payroll transformation solutions, here.
Contact Us for Global Payroll