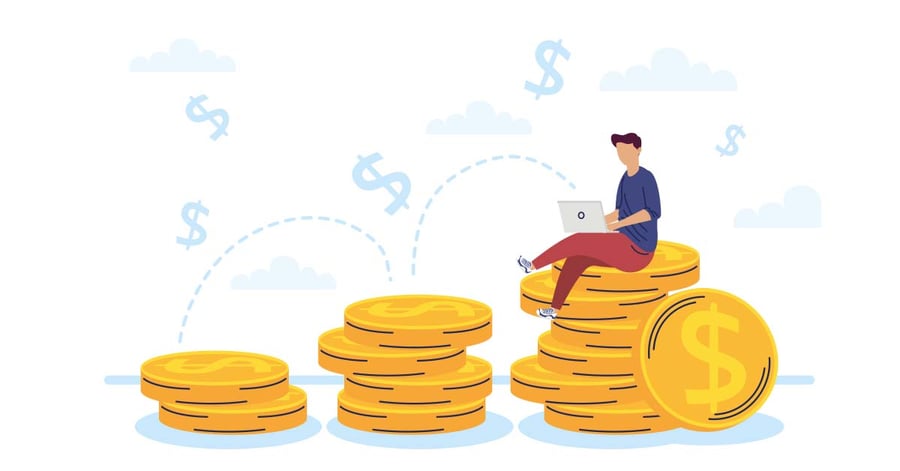 While payroll processing is a non-core activity, it is a crucial business function for every organization. Proper payroll processing helps maintain employees' productivity and morale and the company's reputation.
However, as handling the payroll process in-house needs your HR team to manage onboarding, vendors, benefits administration, leave and attendance, detailed record keeping, timely and error-free payroll processing, and many other administrative tasks, it can become overwhelming for them after a certain point of time. And with a global workforce, it can become complicated too as the HR team would also be required to stay abreast with the ever-changing regulations and labour laws across the countries.
Herein, either deploying well-integrated and advanced payroll software or outsourcing payroll to specialists can relieve your HR team and ensure smooth and error-free payroll processing. As the payroll specialists are experts in their fields and can manage the payroll processes efficiently, the in-house team can save time and focus the same on core business functions, ultimately leading to overall organizational growth.
Outsourcing Payroll Services
Payroll outsourcing refers to a process wherein a specialist company manages the payroll processing of business organizations to ensure that their employees are paid accurately, securely and on time every month. They take care of all the payroll administrative tasks.
When businesses choose to use payroll outsourcing services in Australia or any other country, it makes payroll processing a lot easier and provides a range of benefits like:
Enhances productivity
While running a business, time is (quite literally) money. And processing payroll in-house is time-consuming as it requires a lot of attention to detail, and the demand increases as staff numbers grow. Therefore, it is preferable to outsource payroll services to experts who are well-versed in advanced payroll solutions. It brings in efficiency and frees up payroll professionals' time, allowing them to focus on other important tasks that need attention, thus, enhancing overall productivity.
Advanced payroll solutions engage RPA (robotic process automation) to automate the entire payroll system. Built-in artificial intelligence and machine learning ensure that the anomalies are detected and categorized accurately. These technologies add the much-needed layer of intelligence and address the challenges around data security, data hygiene, payroll leakage and payroll errors.
Interestingly, the use of AI-powered chatbots isn't limited to payroll processing. They also allow automating resolution processes for most payroll-related queries, reducing payroll processing time as well as the time spent in query resolution. The automation enabled by artificial intelligence creates opportunities for payroll professionals to focus on strategic activities, adding significant value to the organization.
Increases Data Security
Today, reputable payroll outsourcing firms consider data security as their top priority for ensuring clients' long-term retention and adhere to best data security practices. A few security standards to look for while choosing payroll outsourcing service providers are:
Built-in compliance
It is best to keep global payroll processing in line with local, regional, and federal laws if a business has employees across multiple nations.
Easy access control
The service provider should allow businesses to set view permissions for the team members. For example, a top security practice would ensure that only a few team members will have access to sensitive data. Platforms with easy access control make it easy to ensure data security.
Data encryption
It is one of the simplest yet most effective methods to ensure that the data stored in the systems is not compromised. Payroll outsourcing service providers without data encryption may not even pass the payroll audits and are not worth considering.
Cloud security and backup servers
The service providers should securely store data on the cloud and have redundant servers to back up their client's data during mishaps or breaches. As the data centers help protect the data during emergencies, there is no or bare minimum chance of losing critical files.
Minimizes Errors
Payroll processing largely relies on coordinating and managing massive data sets, all of which are subject to constantly shifting and complicated compliance rules. This is exactly where machine learning and artificial intelligence tools prove to be helpful. By automatically applying compliance regulations and managing procedural data, AI reduces both the severity and likelihood of human errors while improving compliance performance.
Moreover, AI tools can flag systematic issues by monitoring how the data is collected and processed and offer innovative strategies to improve efficiency.
Advantages of the Latest Technology
With the tremendous advancement in technology, an increasing number of global payroll service providers are using cloud-based systems for managing business data and having better transparency and visibility in processing payroll besides robust data integrity.
Moreover, payroll outsourcing allows you to benefit from upcoming technologies like robotic process automation (RPA), artificial intelligence (AI), machine learning (ML) and blockchain.
From efficient functionality and faster services to reduced costs, blockchain, AI and ML provide immense benefits in solitude. Businesses can benefit from a competent system by combining all such technologies, allowing them to enjoy superior functionality. This system would drive new engagement models, enhance employee data security and access, enable smart contracts for the temporary or contract workforce, facilitate encryption of transactions, and enable streamlined auditing and compliance reporting.
Ramco uses many such advanced payroll technologies to manage payroll outsourcing efficiently and seamlessly. Our decades of experience and track record of success enable us to extend expert payroll services to businesses worldwide.
Contact Us for Global Payroll