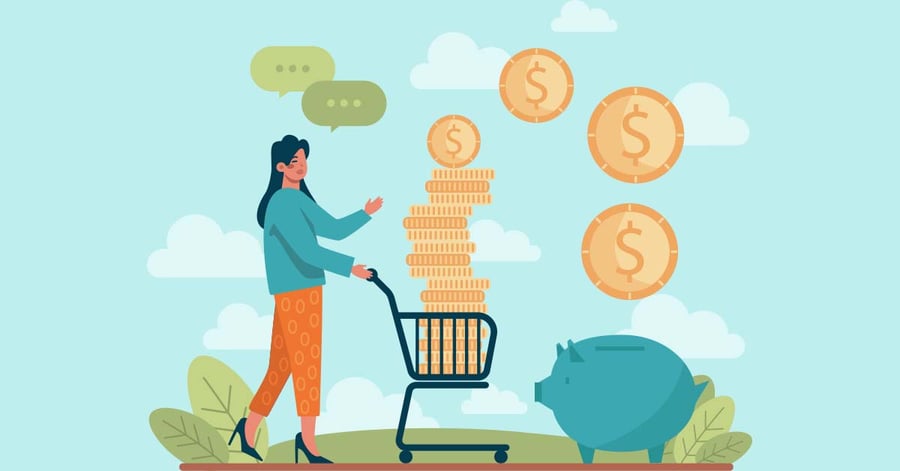 Our life entails family, friends, career, hobbies, and health. Our work has a huge impact on our life. As an employee, we have seen employers attract and retain talent through physical, mental, spiritual, and professional programs. This included benefits like medical insurance, fitness camps, access to mental coach, learning and development programs for employees and many more. Last 2.5 years and the pandemic has changed this landscape and brought financial wellness in forefront of all. Our financial wellbeing is the heartbeat for a happy life.
"Sixty-five percent of workers report that their debt is a problem, and almost half say that worrying about their finances distracts them from work" – 2021 Workplace Wellness Survey
As work demands are increasing and work – life is blending, employers are expected to invest in the overall wellbeing of an employee. There are companies and brands that have employees loyal across generations, so it is a possibility. Well executed programs to manage financial, mental, and physical wellbeing of employees has far more benefits than just lowering attrition or increasing productivity.
Financial wellness starts with educating employees the value of budgeting and financial planning. A financial coach in an organisation can have a positive impact and can help employees put proactive measures in place to avoid running into situations of financial stress. A young adult can leverage a coach and learn how to manage education loans or save for the future, a middle aged can learn how to effectively manage a home loan and have a contingency fund for emergencies and a 50-year-old can benefit on how to prepare for retirement.
Inspite of a financial coach working with employees, there might still be situations of financial distress. This calls for a well-rounded approach to re-fresh every aspect of Renumeration - mode of payment, clarity on pay components, access to pay, and policies & procedures in the company.
In the world of one touch or no touch transactions, it is becoming important to revisit the way we remunerate employees. Mode of payment has evolved from a cheque to a bank transfer, and it is going to continue to evolve maybe to digital wallets or bitcoin.
Early access to pay in case of need, is becoming increasing popular. Lot of companies emerged worldwide in 2018 and well in time before the pandemic offering solutions to employers to enable instant salary advance and more. Ramco has also joined hands with a leading financial wellness provider - Wagestream to tightly integrate payroll with salary advance so there are no miscalculations.
Watch exclusive video with Brad Joffey, Head of HR/ Payroll Business Unit at Wagestream:
Employers can put all the resources in place; however, success will come from adoption by employees. For decades, employers have discouraged employees to talk about their salary in public, hence, these initiatives will have to be run in line with the company policy. I envision awareness campaigns can be done in masses, however, with it will be handled one on one with anonymity and secrecy.
With work life integration, employers are getting actively involved in the unchartered and so-called personal areas today providing an overall financial fitness for employees.
Contact Us for Global Payroll