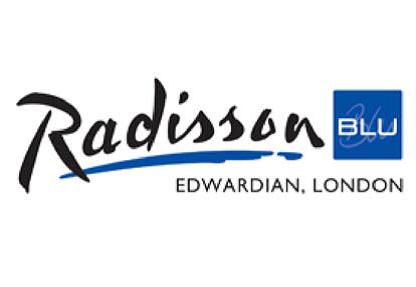 Radisson Blu Edwardian hotels are a collection of luxury hotels spread across London, Heathrow and Manchester. With a turnover of more than $22bn, Radisson is part of the hospitality industry giant, Carlson. With its large number of employees, Radisson faced critical problems in managing them. Ramco ERP on Cloud significantly helped Radisson in steering its Human Capital onto an efficient route.
Requirements of Radisson
The core concern of Radisson was to manage their employees. Specifically Radisson needed help in the following aspects–
Efficient Deployment of employees – This amounts to having a mechanism to manage timesheets and monitoring employee operations in all fronts.
Payroll automation – With so many employees, Radisson needed automation of payrolls to ensure speed and accuracy.
Documentation of HR related processes – Radisson's HR department was often flooded with requests and documentation workload. It needed a solution to handle these documents.
The overall requirement of Radisson was to have an automated environment for enterprise management. This is where Ramco Systems' ERP implementation helped Radisson.
How Ramco helped Radisson
Ramco implemented the HCM module with its ERP on Cloud, which specializes in handling an employee's life cycle in its entirety. Using its ERP on Cloud, Ramco was able to fully automate the payroll, and create a consolidated view of employee data. These two improvements helped the HR department make better decisions and consequently, manage their human resources better.
To handle HR documentation, Ramco installed an Online ESS (Employee Self Service), which allowed employees to track their leave-requests, file claims and complaints, apply for training and professional development programs and also communicate with HR department regarding life events through a Gen-Y interface.
Impact of Implementation
Ramco ERP on Cloud turned out to be a great solution for Radisson's problems. Ramco worked closely with Radisson to ensure that the transition to the automated system was gentle and smooth. Ramco identified the success factors viz. management commitments, understanding the business, prototyped and detailed solutions and then engineered several custom components specifically suited for Radisson, like Workforce management for banquets and conferences, dynamic timesheets, automated employee compensation processes etc.
The benefits for Radisson included increase in employee competence and satisfaction. Among other things, automated payrolls could now be created within minutes, compared to hours of hard work earlier. With Ramco's security measures, employee level data has become more secure. Staffing matrix ensures that optimum number of employees is deployed and dynamic time sheets ensure that the deployment is flexible.
All in all, the partnership with Ramco has helped Radisson in automating routine tasks and has allowed them to concentrate more on their core competencies.