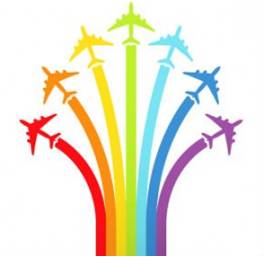 Everyday somewhere in the world flights are stopped or halted, on need of unscheduled maintenance work. This can be eliminated only through proper work execution during regular maintenance.
In order to achieve this, MRO Operations, which are often crucial and are bound with strict time lines, need to complete all tasks on the components / repairables with greater efficiency and reliability.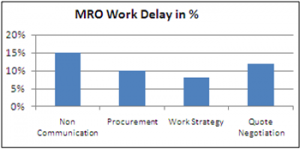 The MRO Cycle typically starts with the Unserviceable parts reaching an MRO station and is completed when they are shipped back to the customers as Serviceable.
In most MRO operations, based on our survey we found that, time is lost either due to non communication of what needs to be done on the part (Loss of paper work which constitutes over 15% delay in Current MRO Operations); or due to procurement of spares for repair (over 10%); or by way of work strategy (5-10%); or in negotiation of quotes (10-15%). This results in lesser time for the actual repair work to be done and leads to avoidance of few non crucial tasks that have to be performed on the parts.
With Ramco Aviation M&E Solution, these bottle necks have been addressed. Through a dedicated Customer Portal, the paper work required is received well ahead of the parts and a considerable amount of time is saved as Customer Order Documents are created prior to the parts reaching the MRO.
Secondly, procurement delays are eliminated by aligning planning with procurement and the need for spares is known to the system in advance. As a result, procurement can be initiated even before the actual work is started and eliminates the need to wait for spares. With a B2B Spec2K Integration with suppliers, the suppliers are also a part of the system and the orders, quotes and invoices are transmitted through EDI reducing Procurement TAT*.
Thirdly, Work Strategy is something that varies from customer to customer and Ramco's solution is able to drive it with a separate module called "Sales Contract". It provides for alternate definitions by the customer, such as whether to use PMA parts or not, who is to supply the spares, whether they can use MRO spares or not, how to bill (T&M** or FP*** or Slab pricing) etc... With all the rules pre-defined, the system eases decision making and work gets started as soon as the Unserviceable core reaches an MRO.
There is a separate module, "Customer Part Exchanges", to manage any exchanges upfront to reduce TAT.
Lastly, options have been provided to send quotes via email or fax during negotiations of the MRO quote with the customer.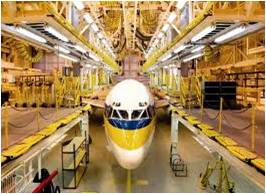 In a nutshell, with Ramco Aviation M&E solution, the MRO Cycle time gets reduced significantly and customers can reap the benefits of completing all the needed tasks through unscheduled stops.
* Turnaround time, ** Time & Material, **** Fixed Price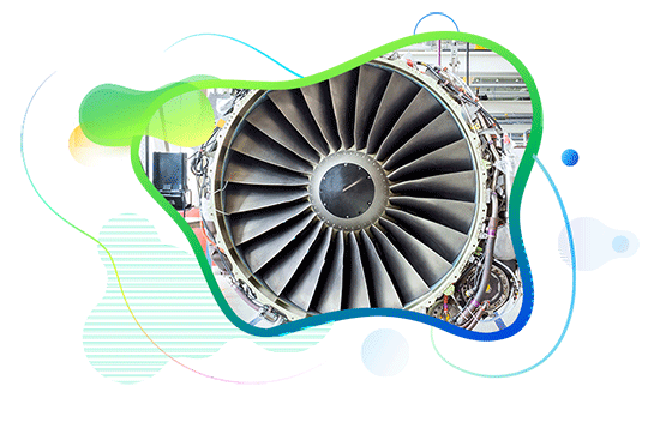 Contact Us for Next-Gen Aviation Maintenance Software