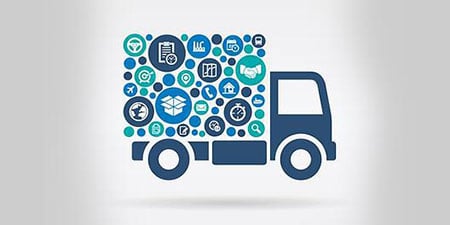 The road to logistics excellence is cluttered with innumerable hurdles and abruptly changing landscapes. Achieving a frictionless ride across this ecosystem hence requires a robust solution that can support its every operational demand. This pursuit of an ideal solution leads us to the most challenging riddle of all times - what does a perfect solution look like? Is it an integrated logistics solution or a set of point solutions? Each option has its own shades of black and white. So let's see if we can arrive at a solution, shall we?
Realizing the need for a comprehensive logistics software solution is quite elementary. However, choosing the ideal solution is indeed a challenge. With two disparate forms of solutions available in the form of integrated versus point solutions, weighing in the pros and cons of each option can be quite a daunting task.
Why is that so? Let's find out!
Integrated logistics solutions - power-packed, end-to-end approaches
Integrated solutions are every logistics player's dream come true, with comprehensive functionalities covered by the solution - from Transportation management to warehouse management. All operational entities are linked to each other, achieving optimal efficiencies not just internally but also across the supply chain. Thus, with extensive options to customize and scale up, integrated solutions are indeed the ideal option.
However, one of the major drawbacks of these solutions is its prohibitive cost, sometimes, since implementing integrated solutions requires a complete overhaul of existing systems. Most enterprises can hardly afford this expensive option and would find this approach quite exhausting.
Point solutions - compact, fit-in-pocket approaches
Point solutions are readymade options where you can pick and choose specific solutions such as transportation management or even affiliate management as add-ons as and when required. These solutions are then linked to existing solutions to create a sewn-up logistics solution. This approach is cheaper than the integrated approach and does not require a complete renovation of the entire system.
But this option has serious shortcomings - each of these point solutions covers only a restricted portion of the overall operational requirement and performs well within the functional silo. But they stumble when integrated with the rest of the system and are practically of no use when it comes to connecting across the supply chain.
Why is there the need for an integrated logistics solution?
Despite the entire buzz around the advantages of a simple, affordable integrated solution in logistics, is there really a need for such a solution? Yes, there is! Let's look into the landscape to find our answers.
a. The need for establishing a seamless, basic operational visibility
Basic operational visibility is a fundamental element of a healthy logistics landscape. Achieving this visibility requires efficient management of data. With every transaction in the supply chain creating colossal data, the relevance of a single version of truth cannot be ignored. The ability of making the same data available to every stakeholder of the landscape in real time is essential for a seamless operation of the entire network since different aspects of the same data are used uniquely by different stakeholders.
This seamless operational visibility can be achieved only through a strongly integrated logistics solution that simplifies exchange of business intelligence across teams.
b. The need for collaboration across the supply chain
The logistics landscape can be successful only within a collaborative framework, with customer, suppliers, service providers, and all other partners working from shared data to, say, allocate warehouse space or get relevant supply ready on time. The harmonious flow of data across the supply chain stakeholders helps them take timely, informed decisions. The end-to-end visibility provides the landscape a holistic view of it operational capabilities and establishes the entire supply chain's supremacy in the market, increasing their productivity and risk management ability.
Integrated logistics solutions from seasoned players such as Ramco easily meet the needs of every small and medium enterprise. They have successfully achieved this tough combination of end-to-end functionality and affordability by incorporating all the core modules in logistics into one seamless solution. This unique combination prioritizes efficiency and accuracy through intelligent use of cognitive technology.
Such fit-to-pocket integrated logistics solutions are indeed key to transforming the landscape delivering efficiency and visibility in this disruptive space.
So, let's stop stitching together disparate and siloed clouds and move into the seamless world of integrated solutions today!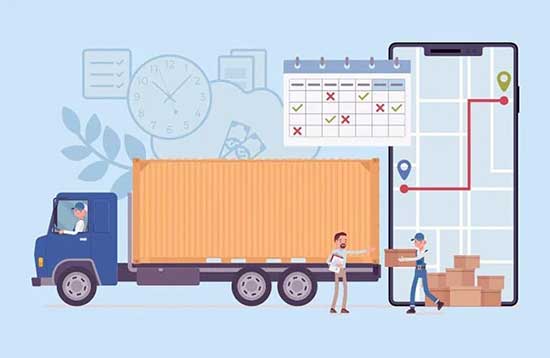 Lets Start Driving Revenue