#LifeatRamco is fun, exhilarating, challenging and loaded with global benefits. We want you to bring your very best at work, every day. In return, we work hard to do the same for you. From a great work environment to innumerable opportunities for growth, here are just some of the perks that our employees get to enjoy at Ramco.
Gamified/Pre-Joining Engagement
Our employee onboarding starts right on the campus with a thoroughly fun online recruitment and selection tool to test candidates on logical and analytical abilities and vocabulary. The gamified platform environment includes a roadmap to completing specific tasks, allowing our employees to complete the onboarding formalities at their pace.
Health and Fun at the Workplace
Employees can choose from a variety of healthy eating options at our workplace. Our inhouse state-of-the-art cafeteria and café are well-stocked with healthy bites and a wide-ranging menu. Our Food Ambassadors craft carefully thought-out menus to ensure you eat only the healthiest and best. We also have on campus fun fitness sessions like cross-fit, Zumba and yoga.
In pursuit of passion
We actively encourage our employees to pursue their interests and passion beyond work. Whether it is our popular Book Club or our various sporting events such as the Ramco Futsal League, Ramco Badminton Championship and Ramco Chess-Off, or our ZERO Waste Week focusing on raising awareness on environmental issues, there is something for everyone.
Recognition and Rewards Programs
Nothing great was ever achieved without enthusiasm. - Ralph Waldo Emerson
At Ramco, we thrive on a highly charged, performance-oriented culture that recognizes and rewards performance at all levels. Agility of thought, speed of action, continuous and consistent growth and the passion and commitment to see the idea through to implementation are essential traits of the typical Ramco employee. Our rewards programs have been carefully designed to nurture these very traits. From the carefully curated CEO's Club Program – an initiative to attract, develop and retain future leaders and subject matter experts at Ramco, to the Quarterly Awards recognizing individual efforts in contributing to business goals and objectives, to the Wall of Fame and Customer Success Day Awards amongst plenty of other recognition programs, hard work at Ramco never goes unnoticed.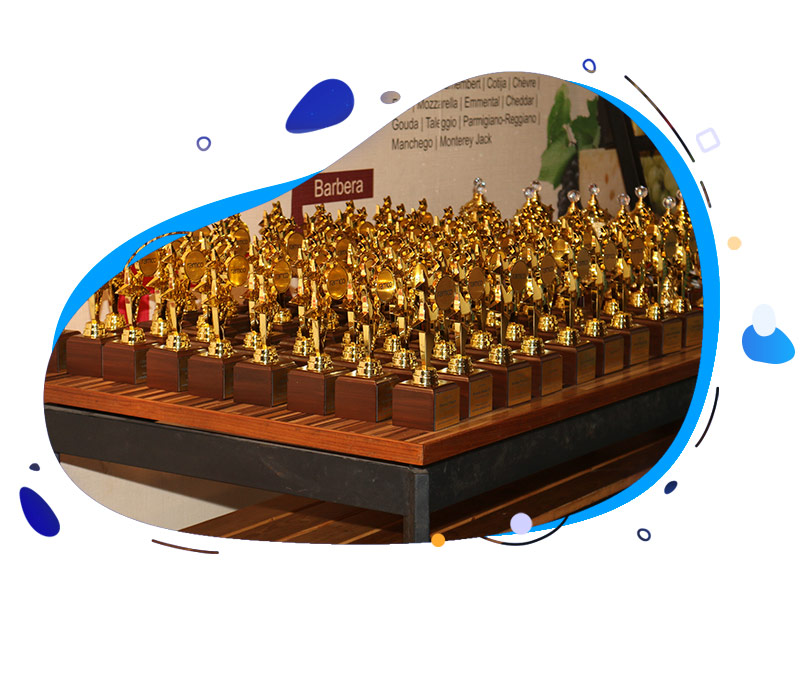 Learning, Leadership and Development at Ramco
Leadership and learning are inextricably linked to each other. In an era where today's skills can become irrelevant tomorrow, we provide our employees with a plethora of learning and engagement activities to ensure they are up to date with the cutting-edge tech, assimilating new ideas and thoughts into their work, every single day.

Ramco Academy
Our mobile learning app helps our employees learn on-the-go, with domain-specific courses, life-skills, and leadership programs and certification courses.

Students for life
Learn at their convenience with our monthly learning schedules and enjoy access to the latest knowledge repository.

Learning at work week
Gain from our week-long learning carnival focused on technical skills and people-oriented sessions with over 3,000 hours of learning.

Ramco Xchange
Participate in animated discussions on the latest trending topics and share vetted content on our internal blogging platform.

Hackathons
If you are a true-blue product geek, our regular hackathon events provide you with the opportunity to display your prowess over codes and algorithms.

CEO club
A career development program tailor made for super performers that promises high visibility, special assignments, mentor-ship from the CEO and more