Our Employees Are Our Biggest Customers
At Ramco, our employees are our biggest customers, and we place your wellbeing at the heart of everything we do. Our several successful initiatives fostering employee wellbeing have helped us garner positive attention amongst the digital transformation community as an employer of choice.
As a vibrant and agile organization, we enable our employees to constantly strive for success, by encouraging them to think new and be passionate at work. Our young and ambitious group of leaders and managers focus on nurturing innovative ideas and solutions, encouraging our employees to excel in unconventional methodologies.
The Ramco Culture is a melting pot of passion, drive, fun and camaraderie, intellectualism, enthusiasm, trust, teamwork, and so much more that is hard to define, but easy to identify.
If you are truly passionate about product development, the sky is the limit at Ramco.
Diversity and Inclusion – A Way of Life at Ramco
To deliver the best outcomes for Ramco, our clients, and stakeholders, we promote a diverse and inclusive culture that harnesses the capabilities and experiences of a vibrant workforce.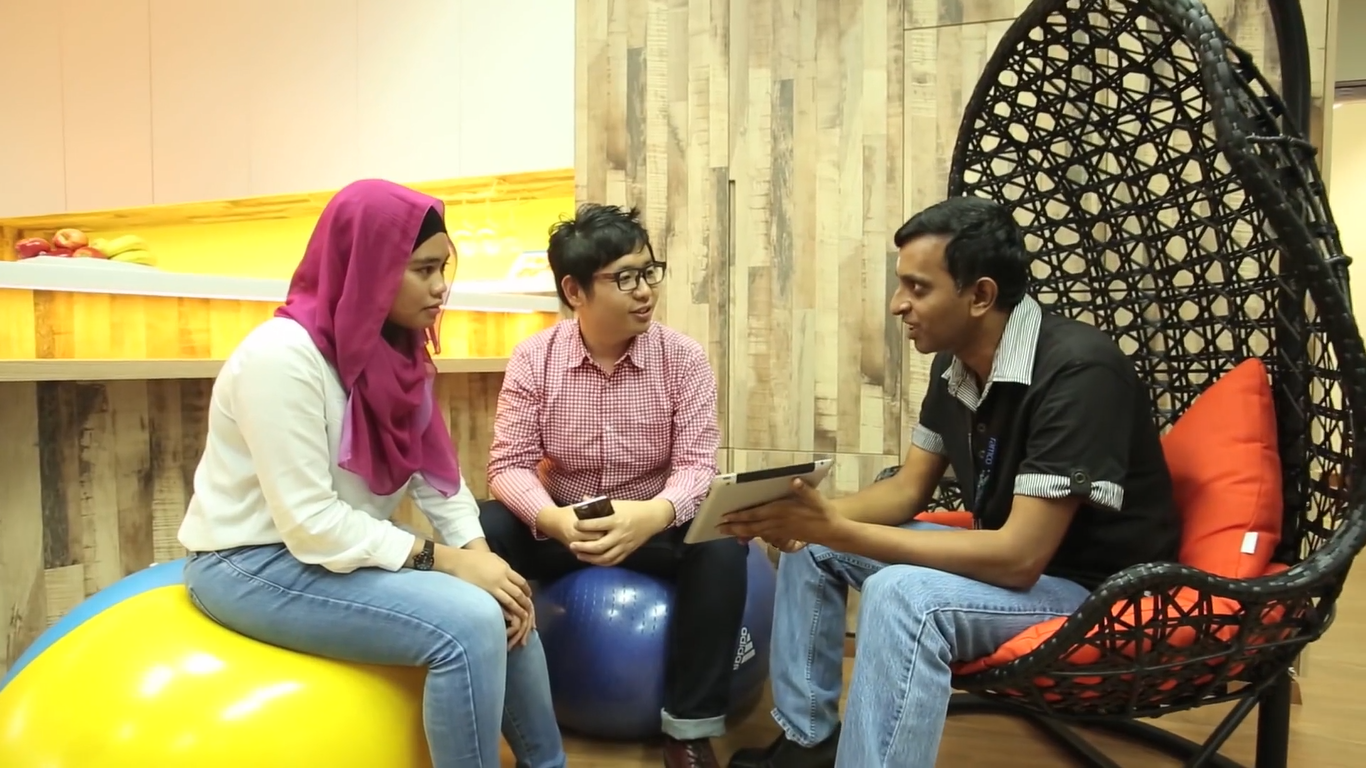 We take immense pride in our diverse work culture and value the richness of experience and heritage our employees bring to Ramco. Our multi-ethnic workforce is a healthy mix of employees from over 13 different nationalities. Capability, performance, and potential are always recognized and rewarded at Ramco. Our leadership team is committed to encouraging true diversity, supporting equal opportunity for employment and growth across religions, gender, nationality, lifestyle preferences and cultural identities. We take pride in our commitment to maintaining a healthy gender parity by employing and empowering more women across all levels. Our mentoring and training programs enabling more women in leadership positions help us lead by example as a company committed to diversity and inclusion.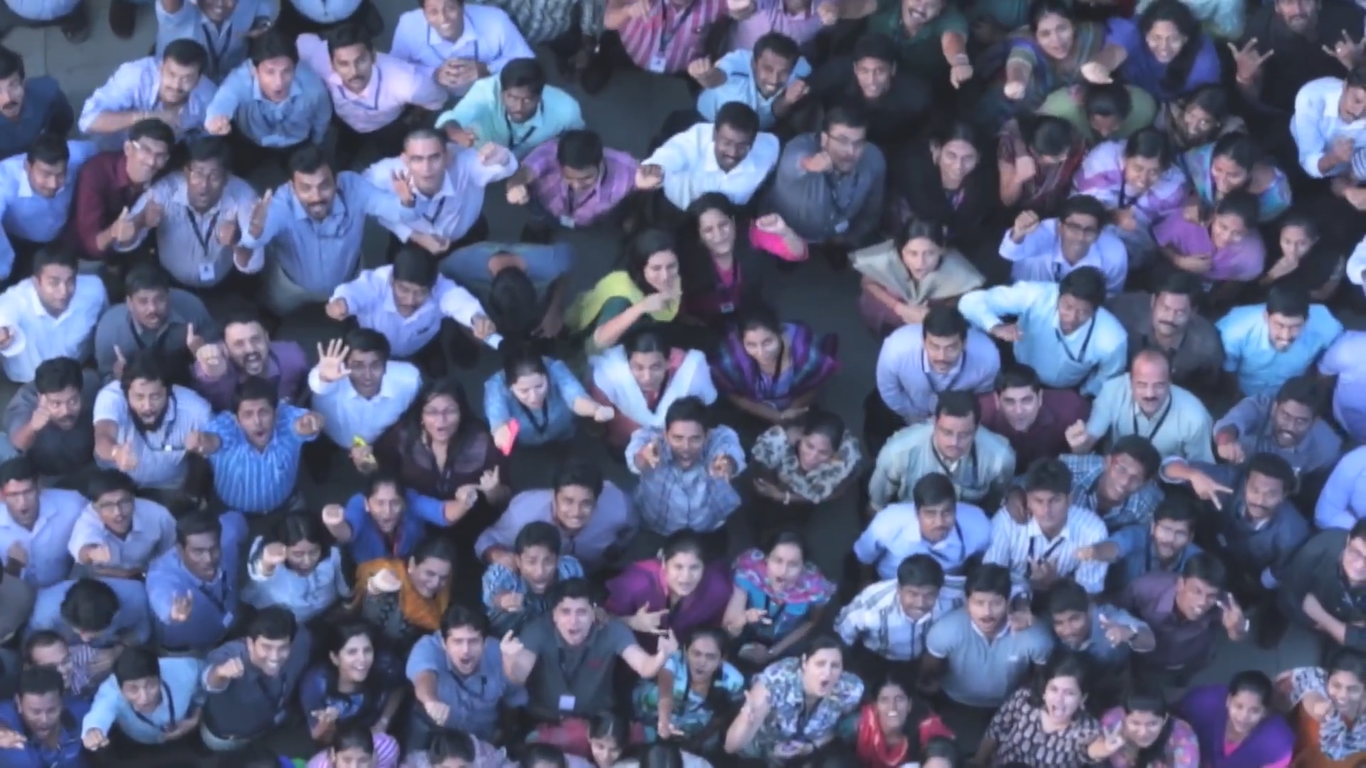 Inclusion at Ramco is about respecting and valuing people for their talents, individual perspectives and differences, strengths, and contributions. We encourage a culture of safety, value, mutual respect, trust, and commitment, enabling our employees to express themselves freely and work creatively. We are committed to developing leaders who value and understand inclusion and build teams on the foundation of collaboration, innovation, and efficiency.
Helping Employees Thrive
A team is not a group of people who work together. A team is a group of people who trust each other. – Simon Sinek
At Ramco, we believe in experimenting and learning from our mistakes. We are a flat organization that believes in work and not titles. So, you can hot desk, huddle with your team at the coffee shop or even share coffee with our CEO while working towards project goals and discussing everyday work issues.
There are no walls, no barriers and no glass ceilings limiting your growth at Ramco. Whether it is automated leave reimbursements or our self-regulating organizational reward framework giving you ownership on the way you manage performance, we entrust our employees with all the authority needed to deliver results.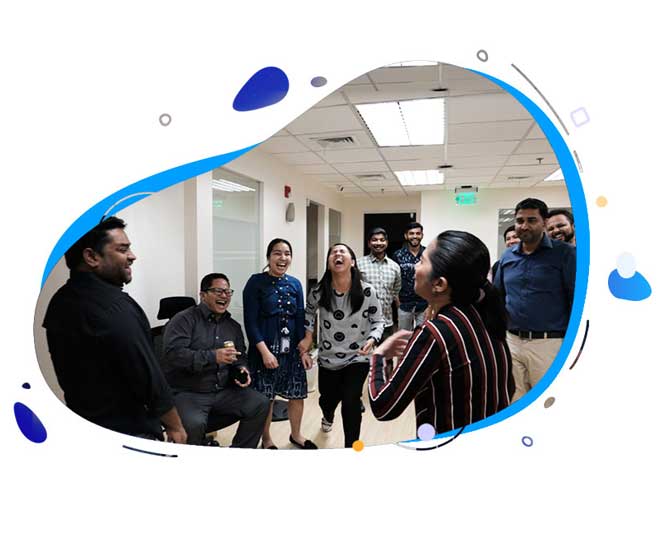 Enabling Balance Between Passion and Commitments.
Our workplace is abuzz with energy, fun and a shared passion to develop great products. You can decide to hang out with your colleagues and brainstorm in the lounge or at the coffee bar; or you can choose to work remotely to focus on your personal priorities – we are a cool place to work for that way! We love hearing the popular saying from our people at Ramco – "Thank God It's Monday!"
Our carefully designed policies support every individual's holistic growth and help you straddle your different priorities with ease, simultaneously assisting you to achieve your best, at work and at life in general.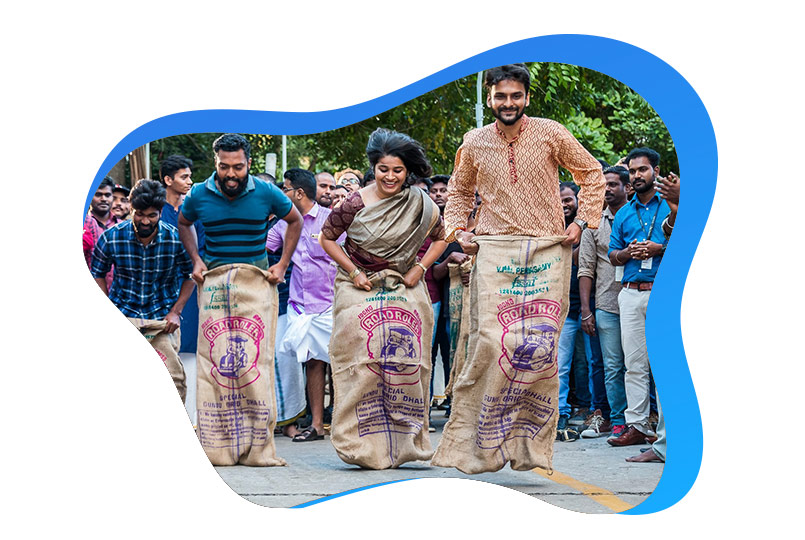 Enabling Work-Life Balance

The big break
Our annual global shutdowns give our employees the much needed downtime, and an opportunity to recharge themselves.

Flexi-work benefits
Depending on your role, work from anywhere. You can choose to work-from-home, part-time, flexi-time, or enjoy telecommute options.

Maternity and paternity benefits
Our parental leave, maternity and paternity benefits are highly competitive and amongst the best in the industry.

Client-side flexibility
We support our on-site teams with compressed work weeks, extended weekends, and fly-back flights when possible so you get enough time at home.

Health first
We offer comprehensive employee health insurance plans and a wide range of on-campus fitness activities like Zumba, yoga and cross-fit.