Fiscal Year 19-20 Highlights
Million-Dollar-Plus' Deals
21
Unexecuted Order Book (as on March 31, 2020)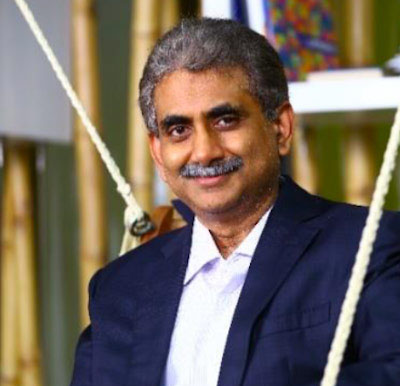 In the world of business today, speed matters more than anything else, and Digital Transformation will be possible only when organizations are agile. Transforming operations will bring in operational excellence that will be driven by technology thus paving way for innovation and excellence. This is where Digital Transformation steps in. We, at Ramco, continue to emphasize on the fact that a true Digital Transformation is all about results that should be driving an improvement that is not just incremental but substantial. What was expected to become a need by 2025, has now become urgent and important.
Aviation Partnership Philippines Gets Onboard Ramco
Chennai / Singapore - October 7, 2014
Singapore/ Chennai, India – October 7, 2014 – Ramco Systems, the global Aviation software provider on Cloud, Mobile and Tablets, today announced the successful go-live of its operations and finance aviation solution at Aviation Partnership Philippines, a subsidiary of SIA Engineering Company Limited. APlus marks Ramco Aviation's entry into the Philippines market.
With the successful implementation of Ramco Aviation solution, APlus has been able to streamline and integrate its MRO Sales, Line Maintenance, Supply Chain, Quality Operations, Certificates & Qualifications and Aviation Financials in one integrated platform. Ramco Aviation Software is helping Aplus manage their customer contracts, In-Scope/Out-Scope work performed, compliance tracking for Ground handling, and supply chain visibility.
Mr. Virender Aggarwal, CEO, Ramco Systems, said, "Record time go-live at APlus is a moment of great pride for us as it is one of the first cloud based Aviation MRO implementations in the region. Ramco Aviation solution will now aid APlus with faster and accurate data flow, enhancing timely revenue recognition. The ability of the solution to comply with the Bureau of Internal Revenue (BIR) standards for financial reporting has helped us to get Ramco listed as an approved software vendor of BIR, thereby paving the way for up more opportunities in the region."
After revolutionizing the Aviation market with Cloud and mobile-based offerings, Ramco is working on the next phase of innovation with Wearable Devices. This includes building use cases for enhancing productivity by making real time data available on intelligent devices such as a Smart Watch or a Glass. With 14 new Aviation customers added in FY 2013-14, Ramco continues its growth momentum in Aviation with new wins, record go-live and product innovations.
Download PDF