Fiscal Year 19-20 Highlights
Million-Dollar-Plus' Deals
21
Unexecuted Order Book (as on March 31, 2020)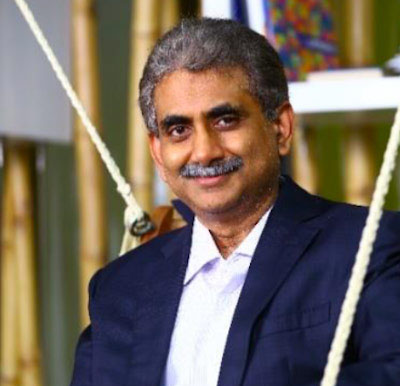 In the world of business today, speed matters more than anything else, and Digital Transformation will be possible only when organizations are agile. Transforming operations will bring in operational excellence that will be driven by technology thus paving way for innovation and excellence. This is where Digital Transformation steps in. We, at Ramco, continue to emphasize on the fact that a true Digital Transformation is all about results that should be driving an improvement that is not just incremental but substantial. What was expected to become a need by 2025, has now become urgent and important.
Indonesia's leading integrated Logistics service provider TRUSTS Ramco
Chennai - January 25, 2018
Chennai, INDIA – January 25, 2018 – Close after winning a multi-million dollar Logistics deal from Philippines' leading logistics and remittance brand, Ramco Systems, global enterprise software company, today announced that it has secured a landmark partnership with leading Indonesian logistics group to digitize its Logistics enterprise resource planning functions, opening a gateway to one of Southeast Asia's biggest economies.
The Indonesian LSP (logistics service provider) will implement Ramco Logistics Software including modules for freight-forwarding, courier planning, rating and billing, warehouse & fleet management, also consolidating operations for finance and end-to-end supply chain management. Ramco's mobile-friendly platform will replace ~50 disparate, obsolete systems, thereby providing real-time visibility and seamless flow of information.
"Indonesia's logistics industry is investing heavily in logistics infrastructure at a time when local e-commerce and purchasing power are on the rise. With a complete WMS, TMS, Fleet Management integrated with ERP Financials and HR, we bring a comprehensive business application for a LSP to run the entire business on a unified platform. Our transformative logistics software bundled with Bots & Blockchain technology will be a game changer, filling several gaps in the industry and enabling unprecedented mobility to help Logistics companies better meet rising consumer demand" said Virender Aggarwal, CEO, Ramco Systems.
"Over the last few quarters, we have seen multiple Logistics customers getting added across United States, Australia, Asia and India. With business continuously expanding, we believe the successful delivery of this project will both, strengthen our presence in Southeast Asia and enable us capture newer opportunities in the region," added Aggarwal.
Ramco Logistics Software is an integrated cloud-based platform for logistics and courier service providers seeking a high-performance logistics software. Ramco's integrated end-to-end solution links all stages of a logistics chain and bring all functionalities under a single platform. The solution is flexible, scalable and cognitive, and has attracted numerous customers worldwide.
Download PDF