Fiscal Year 19-20 Highlights
Million-Dollar-Plus' Deals
21
Unexecuted Order Book (as on March 31, 2020)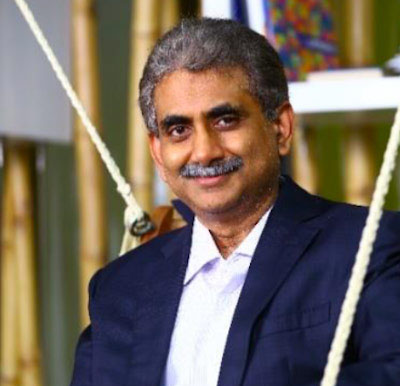 In the world of business today, speed matters more than anything else, and Digital Transformation will be possible only when organizations are agile. Transforming operations will bring in operational excellence that will be driven by technology thus paving way for innovation and excellence. This is where Digital Transformation steps in. We, at Ramco, continue to emphasize on the fact that a true Digital Transformation is all about results that should be driving an improvement that is not just incremental but substantial. What was expected to become a need by 2025, has now become urgent and important.
Ramco Aviation teams up with Aero-Intelligence
Chennai - October 7, 2013
New York, USA / Chennai, India – Oct 07, 2013 – Ramco Systems, the global Aviation Software provider on Cloud, Mobile and Tablets has formalized partnership with Aero-Intelligence, a leading consultancy headquartered in the United States. Aero-Intelligence is a teaming organization comprising of experienced industry leading professionals specializing in the technical/maintenance fields with experience in OEM and Commercial Aircraft Operations.
Speaking about the partnership, Mr. Ranganathan Jagannathan, Vice President – Head, Aviation, Ramco Systems, said "Aviation is one of the major focus areas for Ramco and we are spread out globally to meet the industry's needs for comprehensive suite of offerings in the MRO/M&E space that caters to the needs of small operators to large airlines. Our focus has enabled us to enhance our customer base in this segment. Aero-Intelligence brings rich industry knowledge and experience that can benefit our product and match our market strategy. With the extended support of right partners, we look forward to further enhancing our presence globally."
Mr. Varghese Samuel, Partner, Aero-Intelligence, added "Ramco provides us with industry best practices and the latest technology and mobile capabilities to assist our line setup and auditing processes. We look forward to fully utilizing our mutual synergies and providing the benefits to our customers."
Download PDF