Fiscal Year 19-20 Highlights
Million-Dollar-Plus' Deals
21
Unexecuted Order Book (as on March 31, 2020)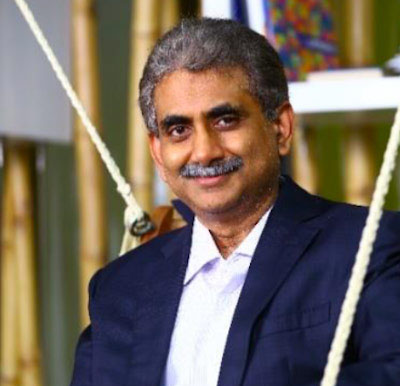 In the world of business today, speed matters more than anything else, and Digital Transformation will be possible only when organizations are agile. Transforming operations will bring in operational excellence that will be driven by technology thus paving way for innovation and excellence. This is where Digital Transformation steps in. We, at Ramco, continue to emphasize on the fact that a true Digital Transformation is all about results that should be driving an improvement that is not just incremental but substantial. What was expected to become a need by 2025, has now become urgent and important.
Ramco Systems finalizes Master Supply Agreement with Emirates
Chennai / Dubai - January 22, 2013
Dubai, UAE / Chennai, India – January 22, 2013 – Ramco Systems, the global Aviation software provider, signs the Master Supply Agreement with Emirates. This contractual agreement requires Ramco Systems to implement Reliability Information Management System for Emirates Engineering department.
Mr. Virender Aggarwal, CEO, Ramco Systems, said, "It's been a great start to the new year with Ramco adding Emirates to its growing Aviation customers. We have signed the Master Supply Agreement for five years with the Emirates Group, the world's largest commercial carrier. We have been growing our footprint in the global Aviation Industry and are excited about this undertaking, which opens up opportunities for future business endeavors."
"Our strategy to focus on building enterprise applications (ERP) on Cloud and Mobile, with Gen-Y Interface is helping us differentiate and stand out in the market. Our R&D investments will be towards building accessibility (on any device) and enhancing the Usability of the software. This will be our game changer for the future," added Mr. P. R. Venketrama Raja, Vice Chairman & Managing Director, Ramco Systems.
Built ground-up for the Aviation sector, Ramco Aviation Suite caters to airlines, rotor wing operators as well as third party MROs. The solution helps Aviation businesses to bring in best practices into all engineering and maintenance operations, and reduce overhead costs.
Download PDF