Fiscal Year 19-20 Highlights
Million-Dollar-Plus' Deals
21
Unexecuted Order Book (as on March 31, 2020)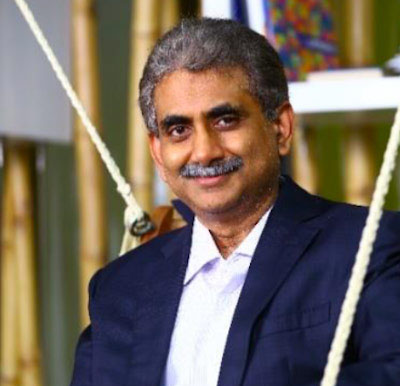 In the world of business today, speed matters more than anything else, and Digital Transformation will be possible only when organizations are agile. Transforming operations will bring in operational excellence that will be driven by technology thus paving way for innovation and excellence. This is where Digital Transformation steps in. We, at Ramco, continue to emphasize on the fact that a true Digital Transformation is all about results that should be driving an improvement that is not just incremental but substantial. What was expected to become a need by 2025, has now become urgent and important.
Ramco Systems records 6% YoY growth in topline on constant currency
Chennai - August 6, 2016
Chennai, India – August 3, 2016: Ramco Systems (BSE - 532370, NSE – RAMCOSYS); a global enterprise software company focusing on enterprise cloud platform, products and services, today announced the results for the first quarter of 2016-17.
For the quarter ended June 30, 2016 (Q1: 2016-17), global consolidated income of Ramco Systems Limited stood at USD 16.62m (Rs 110.5 cr). The revenue showed a growth of 6% YoY on constant currency. The net profit after tax for the quarter, amounted to USD 0.14m (Rs. 90 lakhs). This quarter, the bottom line got moderated due to the adoption of Indian Accounting Standards (Ind AS).
(Constant Currency is measured by applying the exchange rates of the corresponding periods of the last financial year)
Highlights:
Revenue from markets outside India stood at 69%
Ability to address Global Payroll on a unified platform leads to Ramco HCM being positioned as an 'Achiever' in Everest Group's Multi-Country Payroll Platform Assessment beating global giants. Ramco ranks high both on functionality and execution effectiveness
Ernst & Young (EY Global Services Ltd), a multinational professional services Consulting firm partners with Ramco for supply of Managed Payroll Services on Ramco's Payroll Technology Platform
Commenting on the results, P.R. Venketrama Raja, Vice Chairman and Managing Director, Ramco Systems, said, "Our thrust on investing in Innovation and building our platform capabilities continue to get recognized and rewarded. Leading research firms like Everest and NelsonHall have placed us on par or better than some of the leading global names in multi-country payroll capabilities. After Infrastructure and Software, the next wave in technology will revolve around Platform as a Service and I am happy to note we are geared to address the market opportunity that lies ahead of us."
Download PDF