Fiscal Year 19-20 Highlights
Million-Dollar-Plus' Deals
21
Unexecuted Order Book (as on March 31, 2020)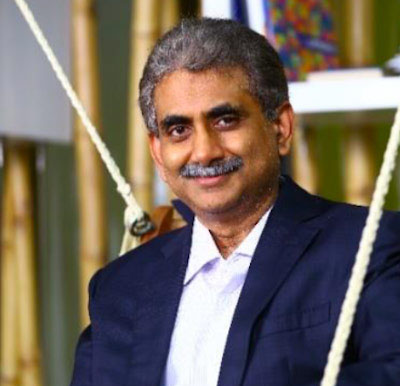 In the world of business today, speed matters more than anything else, and Digital Transformation will be possible only when organizations are agile. Transforming operations will bring in operational excellence that will be driven by technology thus paving way for innovation and excellence. This is where Digital Transformation steps in. We, at Ramco, continue to emphasize on the fact that a true Digital Transformation is all about results that should be driving an improvement that is not just incremental but substantial. What was expected to become a need by 2025, has now become urgent and important.
Ramco Systems topline grows 3.4% QoQ and 22% YoY in INR terms; Q2 profit grows 39% QoQ
Chennai - November 6, 2015
Ramco HCM grows 109% YoY, clocking 2 wins every week;
Launches HCM product for Americas with local Payroll
Chennai, India – November 6, 2015: Ramco Systems (BSE - 532370, NSE – RAMCOSYS); a global enterprise software company focusing on enterprise cloud platform, products and services, today announced the results for the second quarter of 2015-16.
For the quarter ended September 30, 2015 (Q2:15-16), global consolidated income of Ramco Systems Limited stood at USD 16.77m (Rs 108 cr). The net profit after tax for the quarter, amounted to USD 1.54m (Rs 9.9 cr) as compared to USD 1.14 m (Rs 7.1cr) the previous quarter showing a growth of 39% QoQ (in rupee terms).
Highlights:
Revenue from markets outside India stood at 71%
To capitalize on the market opportunity for end-to-end HR software in the West, Ramco launched its complete, yet refreshingly simple HCM in US
Ramco HCM grew 109% YoY (vis-à-vis Q2 last year), beating its earlier record of 1 new win per week to clock on an average 2 wins per week

Wins the most coveted 'HR Vendors of the Year Award for Best HR Management Software' in APAC competing against global established brands

Ramco ERP showed consistent performance adding close to 1 new customer a week. Focus on select industry verticals like Logistics, Facility Management and Asset-centric organizations have started to bear result

Wins the coveted 2015 ISG Paragon Awards for Innovation beating billion-dollar goliath's

Ramco Aviation announced strategic tie-up with Air France Industries KLM E&M to set up 'The MRO Lab' in Singapore. The lab will be the platform for rapid emergence and diffusion of innovative, high value-added, MRO solutions for the Aerospace industry and focus on areas ranging from Wearable technology to Optimization and Big Data among others
To attract and retain high potential talent, Ramco announced 'Fast track program' for fresher's and star performers which will enable employees to take up leadership roles within a short span
Commenting on the results, Mr. P.R. Venketrama Raja, Vice Chairman and Managing Director, Ramco Systems Limited, said, "Our decision to focus on HCM with multi-country payroll as an offering has positively helped us capture the market share and the results have been encouraging. The HR Software market is going through a refresh cycle as organizations are looking for applications which can bring Mobility, ease of use and Gen-Y friendly features. By aligning our innovations to this market need, we have been able to capture market interest. With the entry into US, we now have a truly global play."
Adding on, Mr. Virender Aggarwal, CEO, Ramco Systems Limited, said, "I am glad to see the R&D and Product focus is paving way for the growth of a global brand from India. Innovation has been our DNA. From leading Aerospace giant in Europe to well-recognized Advisory firm in Australia, Ramco's R&D is getting global recognition. This further reinforces our belief that culture that fosters Innovation alone can help organizations thrive in these disruptive market conditions."
Download PDF