Fiscal Year 19-20 Highlights
Million-Dollar-Plus' Deals
21
Unexecuted Order Book (as on March 31, 2020)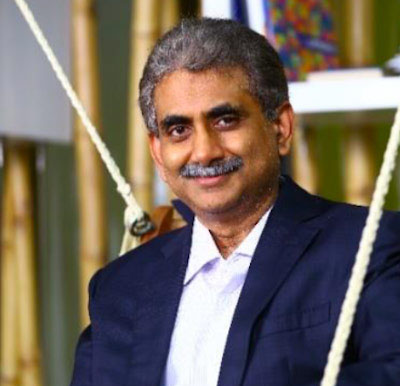 In the world of business today, speed matters more than anything else, and Digital Transformation will be possible only when organizations are agile. Transforming operations will bring in operational excellence that will be driven by technology thus paving way for innovation and excellence. This is where Digital Transformation steps in. We, at Ramco, continue to emphasize on the fact that a true Digital Transformation is all about results that should be driving an improvement that is not just incremental but substantial. What was expected to become a need by 2025, has now become urgent and important.
Ramco records highest profit in last 10 years
Chennai - February 4, 2015
Chennai, India – February 4, 2015: Ramco Systems (BSE - 532370, NSE – RAMCOSYS, MSE – RSST); a global enterprise software company focusing on enterprise cloud platform, products and services, today announced the results for the third quarter of FY 2014-15.
For the quarter ended December 31, 2014 (Q3:14-15), global consolidated income of Ramco Systems Limited stood at USD 16.02m (Rs 98.2 cr). The revenue showed a healthy growth of 8% QoQ and 44% YoY in dollar terms. The net profit after tax for the quarter, but before accounting for USD 0.33 mln towards amortization of proportionate intrinsic value of the employee stock options granted, amounted to USD 1.66 mln. The net profit after taxes for the quarter, which does not contain any exceptional / extraordinary items, stood at USD 1.33m, highest in the last 10 years on comparable basis.
Highlights:
Order booking and Revenue for YTD (Q1 – Q3) is comparable to that of complete FY 2013-14
Software continues to find global acceptance with revenue from markets outside India clocking in 73%
Ramco's multi-agent based Planning and Optimization Engine gains market interest. Sees fitment in addressing complex business problems such as planning and scheduling last-mile access, shift planning and crew rostering, inventory forecasting, maintenance planning among others.
Partner strategy begins to bear result – 35% of projects in HCM implemented by partners
Commenting on the results, Mr. P.R. Venketrama Raja, Vice Chairman and Managing Director, Ramco Systems Limited, said, "In the last two years, the company has taken multiple steps to arrest losses, sustain growth and move to profitability. From entering new markets, to focusing on making the product highly usable, efforts on all directions were taken to build a nimble and progressive cloud company. I am glad the efforts have started to pay off with financial results and customer feedback reflecting the positive sentiment."
Commenting on the next big thrust,
Mr. Virender Aggarwal, CEO, Ramco System,
said "…we want to build a culturally unique organization which thrives on innovation and is breaking barriers to disrupt the status quo. In a knowledge economy, only a high-growth, high-potential organization which is open to embracing Gen-Y talent can strive to stay ahead of competition. Our focus is on attracting the best talent and giving them a platform to think freely and deliver solutions that are path breaking. From wearables to agent-based technology, the opportunity to get hands on experience on latest technologies is driving high performers to join Ramco."
Download Q3 - 2014-2015 Results
Download PDF