Fiscal Year 19-20 Highlights
Million-Dollar-Plus' Deals
21
Unexecuted Order Book (as on March 31, 2020)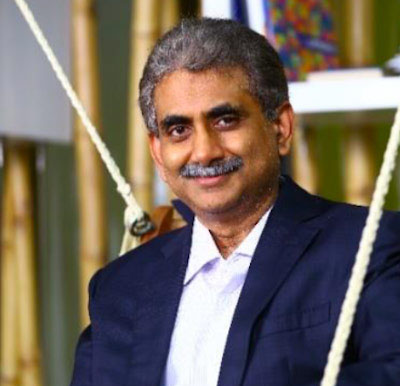 In the world of business today, speed matters more than anything else, and Digital Transformation will be possible only when organizations are agile. Transforming operations will bring in operational excellence that will be driven by technology thus paving way for innovation and excellence. This is where Digital Transformation steps in. We, at Ramco, continue to emphasize on the fact that a true Digital Transformation is all about results that should be driving an improvement that is not just incremental but substantial. What was expected to become a need by 2025, has now become urgent and important.
U.S. based Air Evac Lifeteam deploys Ramco Aviation Suite V5.7
Chennai - February 21, 2017
O'Fallon, Missouri / Chennai, India – February 21, 2017 – The United States' largest independently owned and operated, membership-supported air medical service, Air Evac EMS, Inc., announced the successful implementation of Ramco Systems' aviation software, Ramco Aviation V5.7, for its maintenance and engineering operations across 135 air bases.
Air Evac is a subsidiary of Air Medical Group Holdings, the world's largest independent provider of air medical services and a Ramco Aviation customer. Air Evac's 150+ helicopters operate across 15 states with 700+ active users, forming one of the largest fleets worldwide. The implementation of Ramco Aviation suite covers Line, Hangar & Shop Maintenance, Engineering Change Management, Technical Records, Inventory Management, Procurement Management, and Facility Management along with Advance Reporting tools.
The upgrade also marks the migration of seven years of Air Evac's data and 120+ customized reports into a multi-organizational unit platform that integrates with in-house systems for flight tracking.
Jason Hodges, Director of Maintenance Support Services for Air Evac Lifeteam, said, "Ramco's aviation software provides outstanding downstream report features, including aircraft maintenance tracking and parts inventory records."
Virender Aggarwal, CEO, Ramco Systems, said, "The air ambulance industry has been rapidly embracing technology to improve safety standards. Our decade old association with the parent company, Air Medical Group Holdings and subsequent association with Air Evac has been reaching newer heights. With Ramco's next-gen aviation technology, Air Evac will be able to better tackle the unique and complex challenges of the HEMS (Helicopter Emergency Medical Services) industry."
Designed to be accessible on cloud and mobile, Ramco Aviation Software continues to add technological innovations with 'Anywhere Apps', redefining the power of Mobility, to significantly reduce transaction time both during AOG conditions and critical aircraft turnarounds. The software helps aviation companies ensure zero tolerance to error, with higher safety standards. Ramco is changing the paradigm of enterprise software with ZERO UI powered by cool new features such as Chatbots, Mail bots, HUBs and Cognitive solutions. With 75+ Aviation leaders onboard, Ramco is the solution of choice for several large airlines and top heli-operators and multiple MROs in the world.
About Air Evac Lifeteam:
Air Evac Lifeteam, headquartered in O'Fallon, Mo., is the largest independently owned and operated air medical service provider in the United States, with more than 130 air medical bases across 15 states. Air Evac is the leading provider of helicopter air ambulance services to communities in need of rapid medical transport to advanced emergency health care. Flight crews, consisting of a pilot, flight nurse and flight paramedic, are on duty 24 hours a day, seven days a week to respond to the scene of an emergency, or provide transportation between medical facilities. For more information, please visit www.lifeteam.net, or like us on Facebook.
Request a Demo for Ramco Aviation M&E MRO Solution
Download PDF