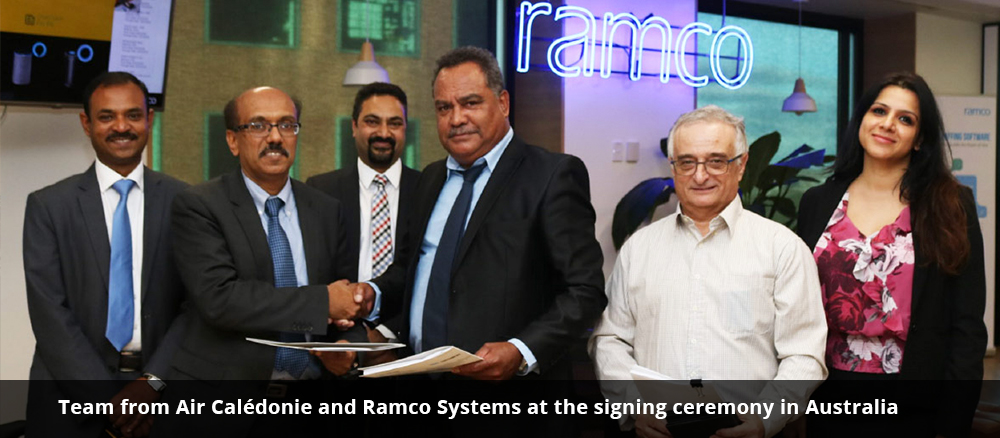 French Regional Airline - Air Cal'donie Trusts Ramco Aviation
Embarks on a technology platform modernization program with Ramco
Nouméa, NEW CALEDONIA / Chennai, INDIA – May 29, 2019 – Global aviation software provider Ramco Systems has won the Aviation ERP modernization program from Société Calédonienne de Transports Aériens (Air Calédonie), the first domestic airline of New Caledonia, located in Melanesia in southwest Pacific Ocean.
Air Calédonie operates passenger and cargo flights from its capital Nouméa to islands within the archipelago, a special collectivity of France. Before partnering with Ramco, Air Calédonie faced difficulties with its old system.
Ramco will implement its advanced modules for Engineering & CAMO, Maintenance, Supply Chain Management, Compliance Management, Flight Log Management, Employee Records & Maintenance and Supply Chain Cost Management across Air Calédonie's fleet of aircraft. The Maintenance & Engineering (M&E) solution will be used to integrate all of Air Calédonie's business operations into a single, seamless system. On implementation, Air Calédonie's users will be able to view multiple indicators and processes all atop a modern and fresh user interface.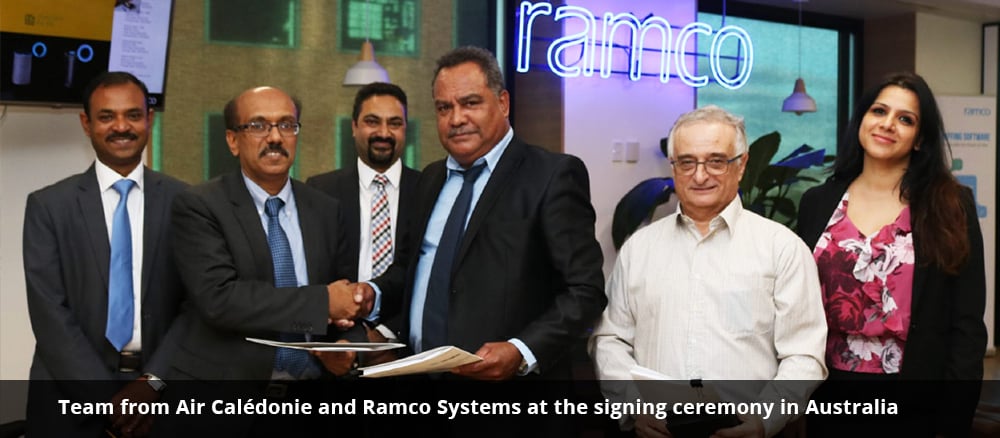 Samuel Hnepeune, President and CEO, Air Calédonie, said, "Ramco is truly at the forefront of technology innovation. Implementing a comprehensive suite tailored to aviation segment while giving us access to industry best practices, also enables unparalleled flexibility and standardization. With Ramco, we are looking forward to together build the airline's technological foundation to scale greater heights."
Virender Aggarwal, CEO, Ramco Systems, said, "We are happy to add another client with ATR fleet in the pacific region. In their journey towards modernization, we are happy to support them with a comprehensive platform which has the latest tools such as MailIT, chatbots to simplify user experience. As we continue to develop more innovative solutions, we hope to continue adding value to our clients."
Ramco Aviation Software is trusted by 22,000+ users to manage 4,000+ aircraft globally. Accessible on cloud and mobile, Ramco Aviation Software continues to innovate with 'Anywhere Apps', significantly reducing transaction time both during aircraft-on-ground (AOG) conditions and critical aircraft turnarounds. Ramco is changing the paradigm of enterprise software with Artificial Intelligence and Machine Learning based solutions, powered by cool new features such as voice-based transactions on *Google Assistant or Alexa, chatbots, mail bots, HUBs and cognitive solutions. With 75+ Aviation leaders onboard, Ramco is the solution of choice for several large airlines and top heli-operators and multiple MROs around the world.
*Google Assistant™, virtual personal assistant is a trademark of Google LLC | Alexa and all related logos are trademarks of Amazon.com, Inc. or its affiliates
About Société Calédonienne de Transports Aériens (Air Calédonie):
On 1954, a group of aviation enthusiasts created the first Caledonian airline - the Caledonian Air Transport Company: Transpac. On 1958, The Company had transported 5000 passengers with only one aircraft. Today, the company that became Air Calédonie on 1961, operates 4 x ATR72-600, transports 450 000 Passengers in 11 000 scheduled flights every year. With a team of 380 collaborators, Air Calédonie is a major actor in the social and economic life of New Caledonia.