Global Indian International School gets smarter with Ramco
Chooses Ramco HCM to integrate the HR & Payroll operations of its 800+ employees across Singapore, Japan, Malaysia, India and UAE
Abu Dhabi, UAE/ Chennai, India – March 29, 2016 – Global Indian International School (GIIS) today announced that it has partnered with Ramco Systems for its HCM offerings to manage employees' HR and Payroll operations.
GIIS is one of the world's most award winning chain of schools that instils efficiency in its management processes, operational methodologies and curriculum delivery. This not only enabled GIIS to internalise a process-driven culture, but also synchronise and replicate strong operational practices across its campuses worldwide.
With a sizeable number of multi-lingual employees spread across Singapore, Japan, Malaysia, India and UAE, GIIS was looking for a comprehensive solution provider who could address complex Payroll scenarios with ease. As part of the agreement, Ramco will offer its HCM integrated with Global Payroll solution with end-to-end Talent Management, Time Management, Recruitment, Employee Self Service and Payroll modules, to Global Indian International School.
Speaking on the occasion, Kamal Gupta, Chief Operating Officer and Regional Director, Middle East and Africa, Global Indian International School, said, "We always strive to give the best to our associates. It is in this effort that we initiated the search for a comprehensive HR partner who could address both the global and local statutory requirements. Ramco fit the bill perfectly and impressed us with its advanced technological capabilities like HUB, Mobility, Tag Cloud and Self-Service Portals, coupled with the ability of the solution to integrate with our existing educational system. We are confident that with Ramco HCM our HR operations will move a notch up in service and quality."
Commenting on the win, Virender Aggarwal, Chief Executive Officer, Ramco Systems said, "The comprehensiveness of the HR application with its simple to use capability has been driving organizations to consolidate their HR needs on a single platform from Ramco. With Ramco HCM as a backbone, GIIS will benefit from industry best practices and a scalable platform to manage its multi-country, multi-currency operations."
Trusted by 400+ global customers, Ramco HCM & Global Payroll with Time & Attendance is compliant with statutory and taxes across 40+ countries and has partnerships with providers in Europe & Americas to totally cover Payroll for 108 countries, globally. Multi-country Payroll, Mobility, and Intuitive user experience are driving the product to add on an average two new customers a week. With a comprehensive coverage of APAC, Middle East and Australia, Ramco Global Payroll covers countries such as China, Hong Kong, Philippines, Thailand, Indonesia, Singapore, Malaysia, Vietnam, India among others in APAC; all of GCC and Egypt, Nigeria, Ghana, Sudan, Republic of S. Africa, in Middle East-Africa;, Australia, New Zealand, United States and UK.
About Global Indian International School:
Global Indian International School (GIIS) – established under the guiding principles of Global Schools Foundation – is an international network of award-winning schools, with 20 campuses in seven countries.
Known for delivering skill-based and learner-centric education, GIIS offers holistic learning and personality development opportunities for students. GIIS offers CGBSE, CBSE-I, IGCSE and IB curricula in its campuses and has a proven track record of producing worldwide toppers consistently in IB and achievers in other curricula. GIIS students are the choice of top 50 universities across the globe. GIIS schools have been honoured with 53 international awards over a span of 7 years for achieving excellence in school education. Today, GIIS boasts a strong multicultural student body, as children from diverse nationalities have enrolled across its campuses.
Adopting a holistic approach to learning and character development, the school's Nine Gems® model is a proprietary tool to achieve a balance between academics and experience, mental and physical development, fine arts and performing arts, language skills and creativity, personality development, ethics and entrepreneurship.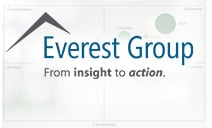 Everest Group assessed global payroll platform vendors in the rapidly growing Multi-country Payroll Platform (MCPP) market. Read their Evaluation of vendors on Functionality & Usage and Execution effectiveness.
Download Report