COMPLETELY INTEGRATED M&E SOLUTION
Control your operations, costs & manage personnel—all in a single system.
Disparate systems for various business functions lead to redundancy, and duplication of work. More importantly information not available at the right time may result in loss of business opportunity. Ramco Aviation Suite provides the integrated system of Maintenance & Engineering, Materials Management, Purchase & Repairs Management, Warranty Tracking, accounts Payables etc.The integrated system ensures comprehensive reporting using our repository of pre-built reports.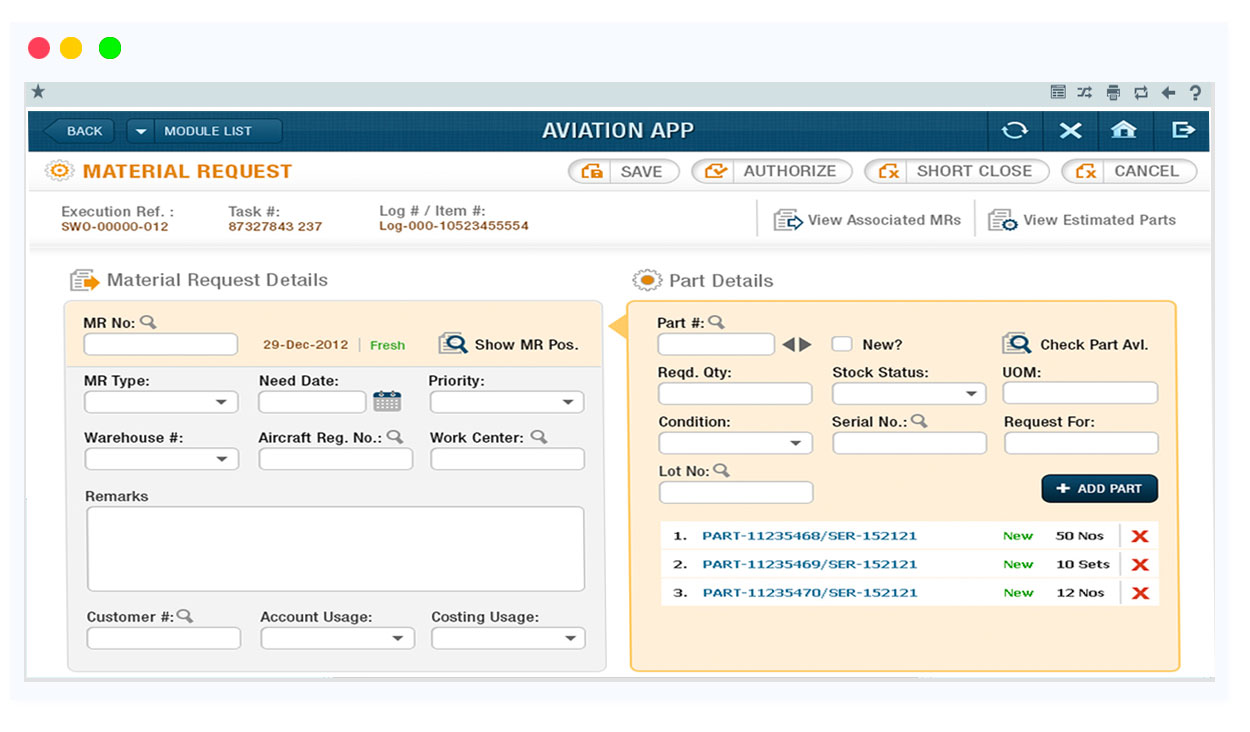 ADVANCED VISIBILITY FOR EFFECTIVE PLANNING
Automated Triggers for Planning
Resources and Materials requirement at the right time is the need of the hour for any aviation operator. LCCs especially cannot afford any delay in their Aircraft operations due to non-availability of resources and materials as they would result in huge losses. Ramco Aviation Suite with effective resource and materials planning management triggers automated requisitions and orders for forecasted maintenance activities based on user defined periods. This ensures the manpower and part availability whenever appropriate.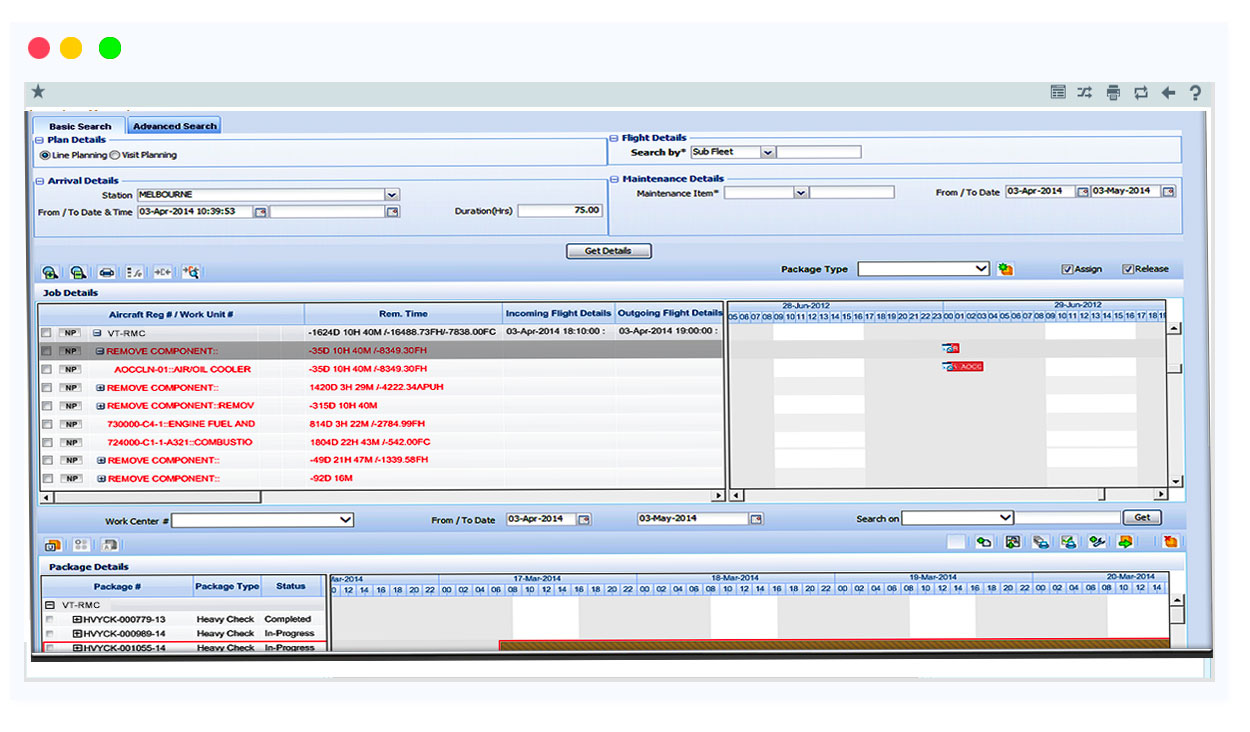 MAINTENANCE PERSONNEL WORK MADE EASY
One stop screen for all activities of Engineers and Mechanics
Ramco Aviation Suite with user friendly Maintenance Execution screen enables Maintenance personnel to perform their day to day work effectively in the application without hassle. Checking stock availability, Non-Routine Reporting, Performing Component Replacement etc. are carried out in single screen without toggling between different interfaces which enables engineers and mechanics save more time amidst their busy schedule. This reduces the work pressure and increases employee satisfaction to a great extent.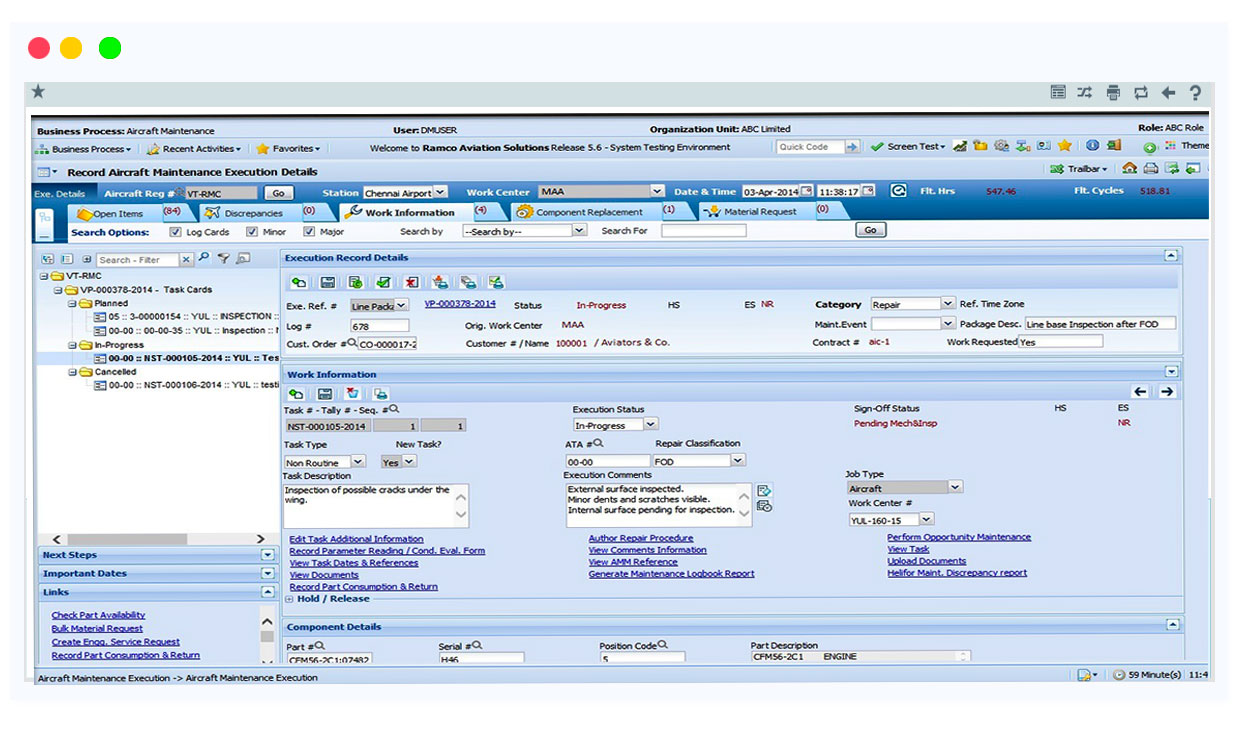 INTUITIVE WORKSPACES
State of the Art Workspaces binding complete process
Ramco Aviation Suite with powerful workspaces for critical modules like Technical Records, Stores Operations, Procurement Operations, Receivables Management, Invoice Management, Resource Planning etc. enables LCC with limited manpower to comply with strong work process. Ramco Aviation Workspaces are not only used for transactional activities but also equipped with analytics data providing critical information for managerial decisions. This enables the operators to stay ahead of their competitors in business.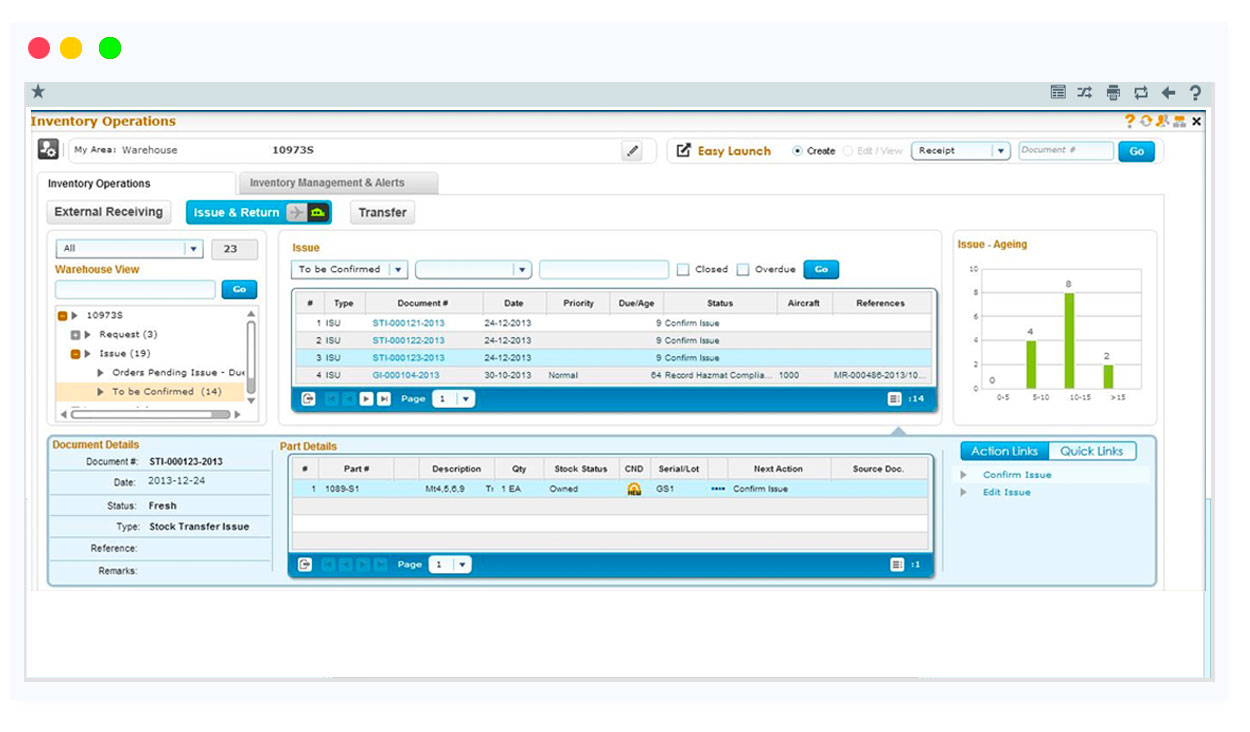 POWER BY HOURS & MATERIALS CONTRACT MANAGEMENT
Simplified Solutions for Complex Contracts
Low Cost Carriers normally have numerous Aircraft and Part Contracts for strategic reasons and for efficient management of maintenance activities like Power By Hour (PBH), Fixed price repair agreements and Exchange agreements. Ramco Aviation Suite has a dynamic Procurement module bundled together with Inventory management which ensures tracking of maintenance object (Aircrafts, Engines, Landing gears.etc.) at serial # level based on respective contracts.
INCREASE ADHERENCE TO REGULATORY COMPLIANCE
Ensure Regulatory compliance through automated maintenance compliance engine
Planning, execution and compliance tracking of all maintenance tasks from MPD, Service Bulletins, Airworthiness Directives, Modifications, are made easy by integrated Programs, Engineering, planning and execution modules. Seamless flow of information automates the compliance update which helps in preparation of compliance reports dictated by the OEMs and Regulatory Authorities.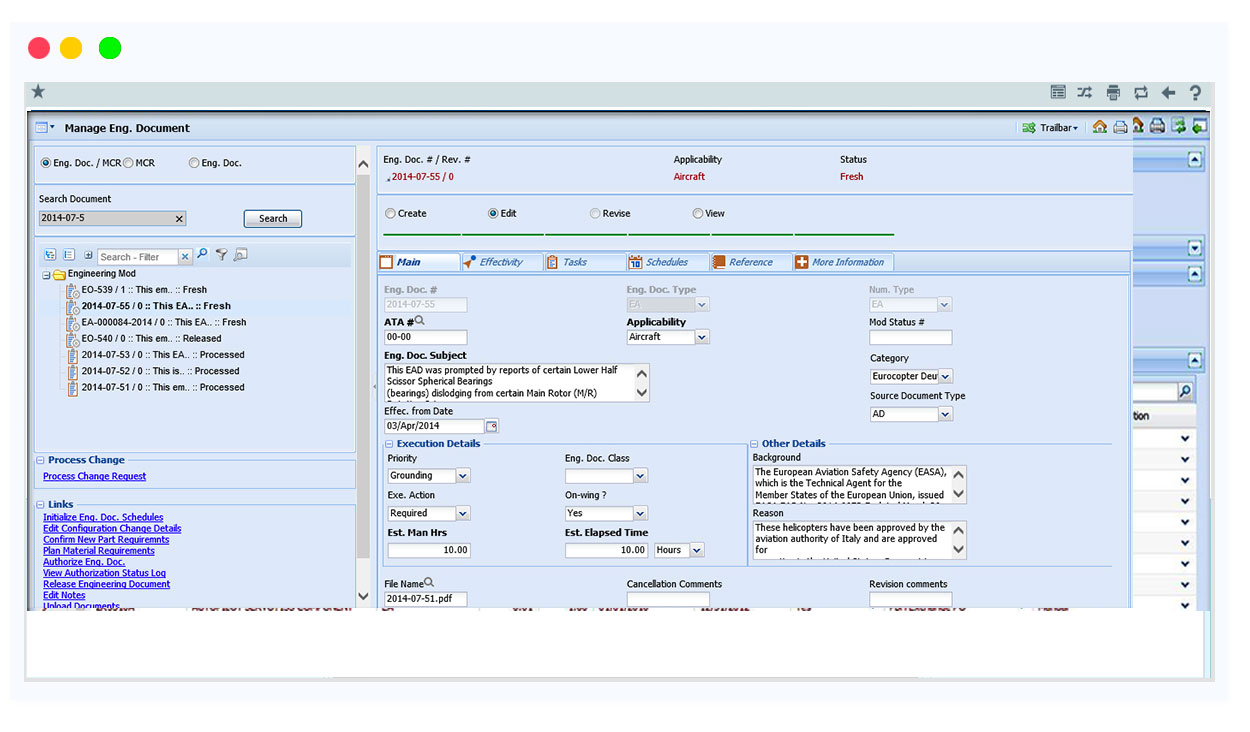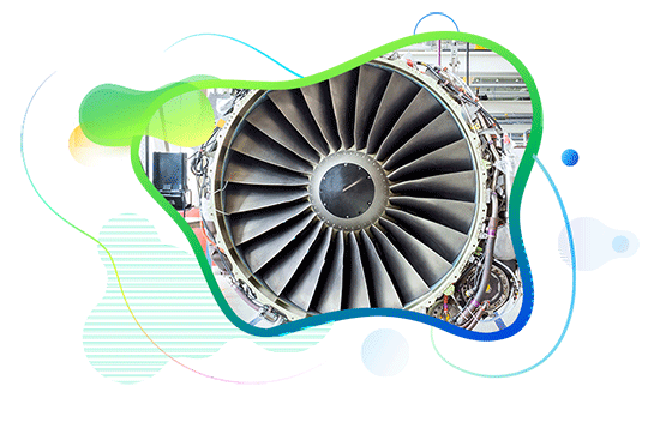 Contact Us for Next-Gen Aviation Software