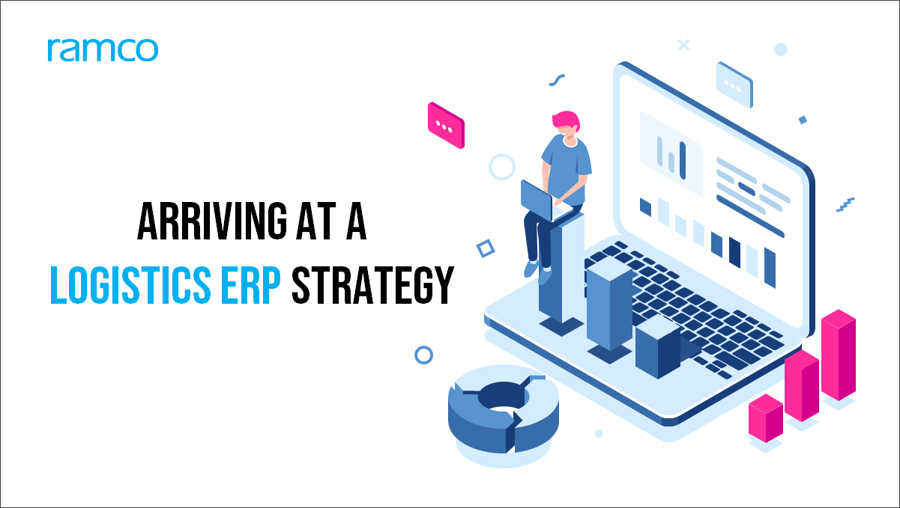 The objectives of Industry 4.0 today define your service level goals and map your current logistics landscape. Are you meeting your service level goals? If not, it's time to take a close look at your Logistics strategy.
In the aftermath of World War II, organizations realized the importance of diversifying supply chain networks and strategizing every component of the supply chain. Later, when globalization impacted the market, the industry started noticing that a constantly changing supply chain directly affects a logistics organization. In the recent past, e-commerce boom and the adoption of enhanced technology added to the woes of this sector. These changes forced the organizations to identify the impact of imminent changes and make organizational or functional changes to ensure service levels did not go down. They faced the formidable task of building a good supply chain.
Considering the complexity of the supply chain and logistics, and its necessity to every business, companies realized that it was time for them to understand the breadth and depth of the supply chain. To adapt to the level of flexibility of the supply chain, companies were required to develop and implement a formal logistics strategy. Leveraging a tailored strategy is vital to gain a business edge and to attain the organization's vision. Any lapse in adopting the approach in-line to the market growth momentum could become a challenge to sustain consistently in the market over a period.
Sometime around 2011, the industry started shifting towards I4 (Industry 4.0), envisaging the technology aspect of environmentally sustainable deliveries that focused on green manufacturing processes, green supply chain management, and green products – in short, lessen the wastages and deliver for environment. Logistics plays a significant role in addressing this vision of I4.
Implementation of technologies doesn't stop with operational usage
Whenever an organization is revisiting its strategy, the key focus should be on expanding its supporting aspects –its resources or vendors or branches or service or technology. Due to rapid competition and limited response time, there is a lapse in understanding the available details from its existing source.
Although, various technologies are available in logistics companies for their operational activities, its practical use is possible only when it starts providing the trend and visibility of varied services and its profitability. Usage of data captured through these technologies helps in deriving strategies for business, in identifying the outer choice of service, location, vehicles, vendor, goods, target customer, etc., and in many other critical decisional areas.
Given the fact that there will be differences in each logistics organization when it comes to its vision/ objective, nature of the business, services, implemented technologies, data modeling, profitability tracking, and all its related parameters, the technology must be able to provide visibility of profitability at different levels:
Parameter-based scope of improvement
Linkage to eco-friendly Logistics network
Parameter focused Gross/ Net Revenue & Expense
Parameter focused Gross/ Net Profitability
The visibility into these aspects would logically enable a business decision and thereby help them derive a strategy ensuring that logistics are in-line with customers' needs, targets, and company's cost reduction goals. Identifying and defining the parameters are vital to getting these details.
Ramco Logistics, through its integrated offering of Logistics, Finance, Enterprise Asset Management, can provide a configurable offering on profitability module, which leads to improved visibility that will support an organization in making eco-friendlier strategic decisions, in-line with the Industry 4.0 objective. This visibility enables the strategic team in making the right decision that will address customer needs and maximize profitability.
A company needs to review its logistics strategy from time to time, as supply chains and supply chain priorities change to sustain in the market. Strategies are not just something that is implemented but it is something that has to:
Adapt to the dynamic business environment
Focus on the requirements
Practiced till perfection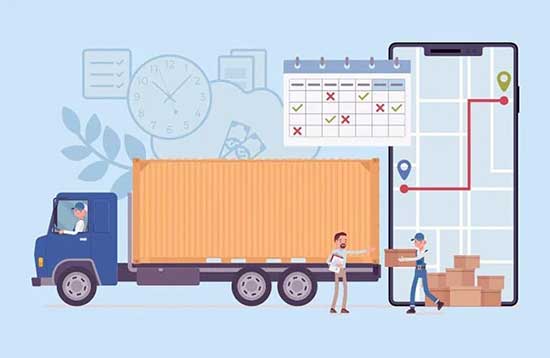 Lets Start Driving Revenue