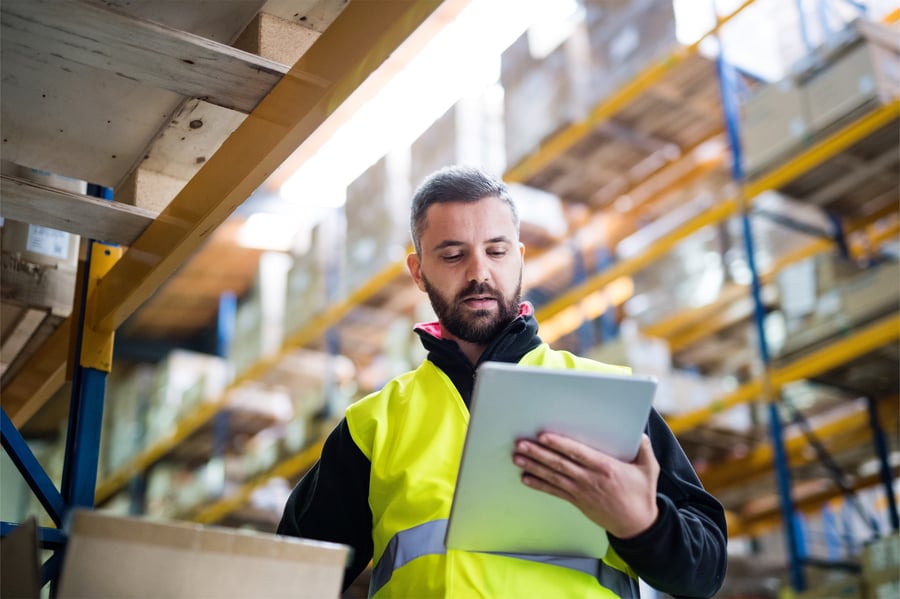 The entire economy in the 21st century is connected by the movement of products, information, data and finances. For logistics and supply management companies, who work with operations, planning, procurement and distribution a robust and highly functional management tool that offers a range of capabilities is essential. The goal of such a tool is to maximise customer value and drive a competitive advantage in the most efficient way possible. Several companies these days are focusing their attention on Logistics / Supply Chain Management solutions, for this reason. While some build custom software from scratch, most choose ready-made solutions. In general, whether your organisation is looking to build such a solution or procure one, the below characteristics are crucial aspects to watch out for.
Real Time, End-to-end Supply Chain Visibility
Comprehensive end-to-end supply chain visibility is an essential feature of any supply chain management software solution. Visibility, from the beginning to the end of the logistics / supply chain, should be part of every solution. A logistics and supply management company's employees require immediate, real-time access to various aspects of the logistics / supply chain to avoid problems, bottlenecks, missing goods, and disgruntled customers. Real-time capabilities enable the organisation to respond to changes in the logistics / supply chain as and when they arise and to access up-to-date analytics that aid in making informed future decisions. This feature is extremely useful for businesses of all sizes, although real-time functionalities are a necessity for much larger organisations.
Flexible, Robust Order, Billing Management
There is a view amongst logistics and supply management companies that there is some uncertainties and apprehension about order management and billing options. The logistics / supply chain management software must possess the capability to create orders and charge customers from a centralised location within the solution. Software solutions that help in the creation of orders as well as charging customers from a single location, simplify the work of operations managers drastically. Flexible order & billing management features are a must as they guarantee that the solution is capable of meeting unique needs, while also being highly configurable to meet the needs of diverse customers & consignments handled by logistics / supply chain organisations.
Optimisation Tools to Improve Efficiency
Logistics and transportation tools ensure that the company transports materials and goods efficiently, at the lowest possible cost. Toolsof this nature offer the much-needed resources to manage fuel costs as well as constantly-evolving state and national regulations and laws. To reduce overall operational costs and eliminate supply chain issues, it is imperative that these features be included in the logistics & supply chain management solutions. Facilities for freight management, scheduling appointments, and yard management can all be an integrated part of logistics and transportation tools.
Forecasting Tools for Efficient Planning
For a logistics and supply chain management organisation to stay ahead of the game and gain a competitive edge over its competitors, forecasting tools are an absolute necessity. They serve the purposes of anticipating customer demand and planning of resources and production accordingly. Armed with such a tool, a company can eliminate the purchasing of too much raw material / finished goods and reduce storage requirements, thereby reducing costs.
In addition to the tools that support the functions of a supply chain, investing in software with analytical facilities that assist in process-evaluation and reporting will make a world of difference. These tools use business intelligence and analytics to assist in gaining a deep understanding of the problems faced by a logistics / supply chain operation, so that they may be able to sufficiently prepare for the efficient management of the risks and unforeseen disruptions that may occur in the future. Analytical tools offer logistics / supply chain operations the means to capitalise on existing data. This, in turn, helps to go beyond ineffective strategies and introduce reforms that are based on solid numbers and proven facts. Note that the latest analytics / data crunching tools could be powered by Artificial Intelligence & Machine learning as well.
Mobility / Mobile apps that make execution easier & faster
Mobility solutions can help a logistics and supply management firms get a distinct overview of its business management process. An organisation that is still operating as an old-school logistics / supply chain business, needs to consider the management of its logistics / supply chain operations through a highly functional app. Apps offer real-time alerts that provide up-to-date information on all shipping activities. Real-time updates delivered on mobiles provide critical information to all the stakeholders involved so that they may be able to take appropriate actions and necessary measures before minor issues evolve into major ones. These alerts can be sent to mobile devices to inform stakeholders of the status of the supply chain at any time of the day or night. When dealing with multiple drivers and customers whose demands are constantly changing, it is important for all operators within a logistics / supply chain operation to be in constant contact with each other.
Irrespective of whether your organisation is looking to create a software solution from scratch or acquire it, taking the above factors into consideration will help in the realisation of all the dire necessities of logistics / supply chain operation and make it easier to address these challenges head-on.
On a look out for the robust and highly functional Supply Chain Software to enhance your Customer experience? Visit: https://www.ramco.com/erp-suite/logistics-software/ or reach out to us as contact@ramco.com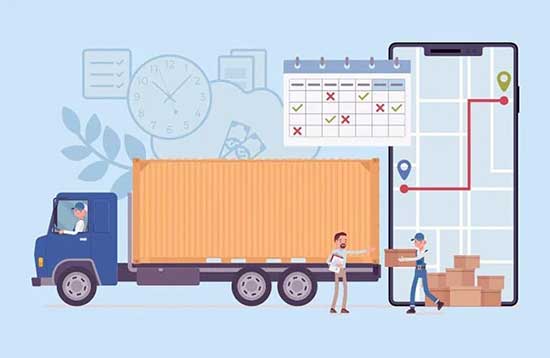 Lets Start Driving Revenue